Crowned one of the UK's leading drink experiences, Gin Journey is an exploration into the world of gin, taking guests on an interactive experience to some of the world's best cocktail bars to discover a line-up of leading gin brands and enjoy delicious cocktails.
We were very lucky to be able to get first dips to what it's all about:
Gin Journeyers are chauffeur driven by a posh gin carriage to 5 of the best and most apt bars in every city. In each bar, a different gin is showcased. Journeyers receive a sample of gin and a cocktail with the gin as the base. The Gin Guardian (the host) then explains what the bar is all about, the gin's story and the liquid's key botanicals and throughout the Journey.
We had the privilege of attending the first one in Singapore which was helmed by the Gin Boss himself, Leon Dalloway. With his captivating personality, he brought the group of 15 around the city to showcase the best bars and drinks that Singapore has to offer.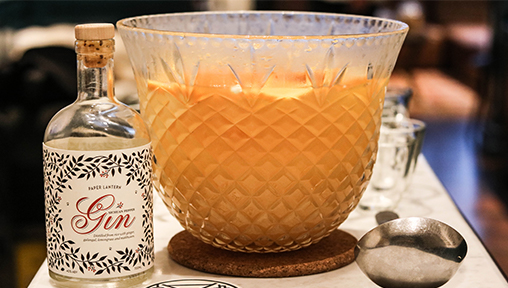 We started our Gin Journey at the Proof Flat where we were greeted with a punch bowl of Paper Lantern Gin, a regionally inspired gin developed in Singapore and produced in Southeast Asia. A modern gin with an Asian inspiration that took the punch bowl to a whole different level. At the Proof Flat, we were introduced to the gin world and had the opportunity to mingle with other Gin Journeyers.
Insider's Tip: Pick up a bottle of your favourite spirit as Journeyers enjoy a special discount!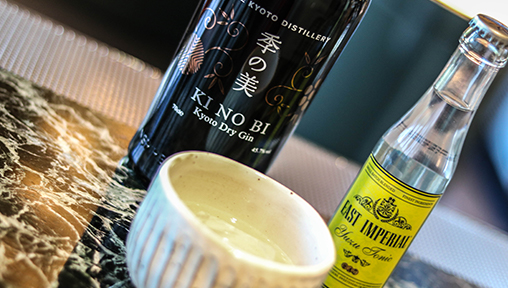 Our second stop was at Plum and Toro, a Japanese inspired bar where we had a Gin and Tonic that featured Ki No Bi gin. A dry style gin from Japan that paired beautifully with the East Imperial Yuzu Tonic and was served brilliantly in a matcha bowl drinking vessel. While there, we were treated to an awesome selection of snacks, and our favourite was the Charcoal Tori Karaage.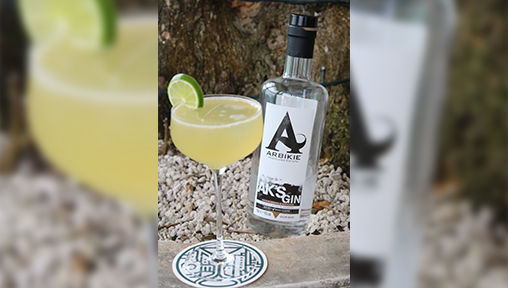 Next, we went to the rooftop bar, Artemis to enjoy some Arbikie Gin, an award-winning Scottish gin. Head bartender Celestine made a cocktail with Passionfruit that was both refreshing and complex.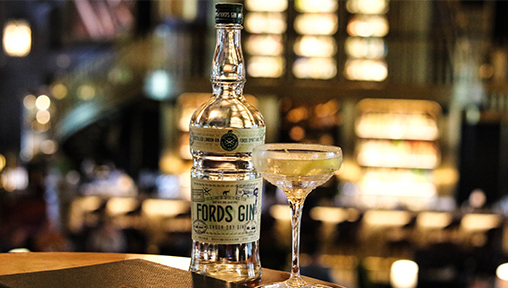 Our second-to-last leg of the tour brought us to the world-famous Art Deco gin bar, Atlas, which is home to the world's largest gin collection. We were served the Atlas Martini and it is certainly one of our favourite renditions of martini in Singapore. The Atlas Martini is made with Ford's Gin which is a well-balanced, all rounded gin used in cocktails.
Insider's Tip: At Atlas, make sure you ask to get the grand gin tower tour.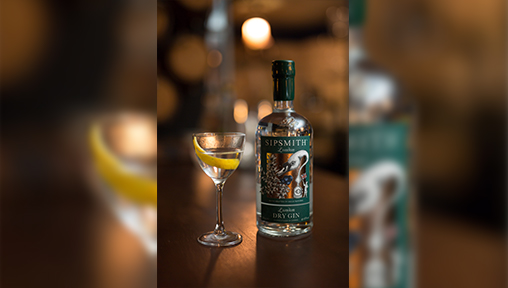 To end the epic afternoon, we headed to 28 Hong Kong street where many would attest that this is where Singapore's contemporary cocktail scene truly flourished. We sampled Sipsmith, which is a great modern expression of the classic London style dry gin and it paired up beautifully with flavours of fig in a cocktail.
Insider's Tip: Try the Mac & Cheese truffle balls which is one to keep coming back for.
Overall, the Gin Journey is a great way to explore some of the great bars Singapore has to offer along with a fun history of gin. You will be pleasantly surprised by the creativity of Singapore's bartenders and the various styles of gins in the market.
Gin Journey is perfect for tourists, date night and group activities with friends and colleagues. Lastly, a quick tip, make sure you eat well before the start of Gin Journey, you will need the fuel with all the gin you will be consuming.
Priced at $150++, the Singapore edition of Gin Journey will take place every Saturday from 2.00pm to 7.00pm. To know more, visit https://www.ginjourney.com/gin-journey-singapore/.