Gin and Tonic have been gaining popularity in Singapore over the last few years and it is a refreshing cocktail that goes perfectly with our climate. We have had Gin Journey, UK's leading drink experiences launch in Singapore in 2018 and now, we have several types of Singapore gin made by different distillers and Singapore's very first gin school.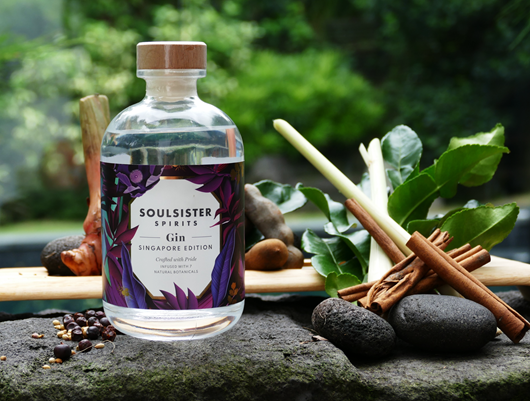 SoulSister Spirits is a collaborative partnership by a group of entrepreneurial ladies with the aspiration to roll out its own Singapore gin.
SOULSISTER SPIRITS GIN - SINGAPORE EDITION is the first expression from SoulSister Spirits, created with a feminine touch and inspired by the spices and botanicals in multicultural Singapore. Distilled in Singapore, the London Dry Gin with a Southeast Asian twist had to meet the strict requirements of the use of Southeast Asian spices that are prevalent in the local cuisines. Together with local distiller Simon Zhao, the development of the Singapore Edition of SoulSister Spirits Gin brings to fruition the founders' passion to develop an intrinsic product.  
SoulSister Spirits Gin is produced by distillation in a copper and stainless-steel combination still for a slower heating process by steam, to produce a cleaner, smoother more balanced taste of botanicals. The ingredients being macerated in a stainless-steel tank for two weeks, and left to rest in a tank for another two weeks following distillation, allows the botanicals to infuse better.  
The gin is complex in nature and surprisingly smooth in character. Crispy notes of lemongrass, citrus and kaffir lime greet you on the nose. On the palate, slightly spicy floral notes of galangal lend depth and roundness. The finish has an elegant ending with a beautiful hint of tamarind and cinnamon.
Vanilla Luxury Pro Tip: To make a delicious Gin and Tonic, we paired it with their Double Dutch Skinny Tonics which has 60% lesser calories than regular tonic!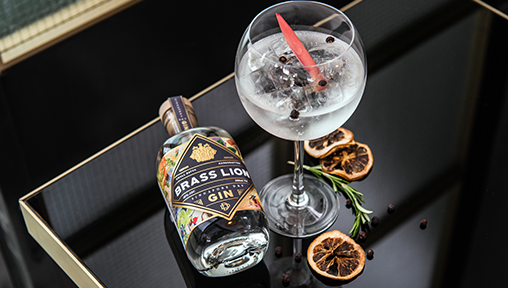 The attempt to find a local spirit that encapsulates Singapore's culture led to the birth of Brass Lion Distillery. Their Singapore Dry Gin uses the traditional method of pot still distillation, to combine classic gin botanicals with Asian flavours such as the aromatic torch ginger flower and citrusy lemongrass to produce a smooth, vibrant spirit.
For an aesthetically pleasing yet still delicious Singapore Gin, try the Butterfly Pea Gin which makes an Instagram worthy Gin and Tonic. The gin's deep, rich blue hue is derived from the Butterfly Pea flower  – a staple in Peranakan cuisine. With the addition of citrus, its colour changing properties are revealed as it morphs into a soft lilac shade. Drop by their tasting room on the second floor of Brass Lion Distillery to try out their spirits and local-inspired cocktails.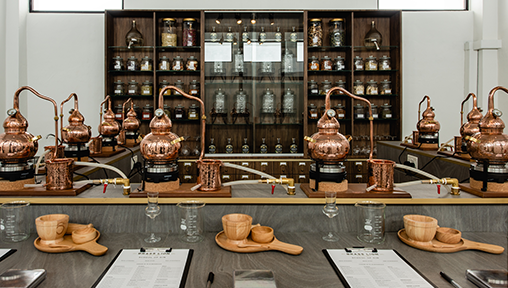 Want to make your very own Singapore gin? Brass Lion Distillery will be the first distillery in Singapore to launch a gin school. Guests can book their lessons from the 9th to 11th August 2019. Their gin school is on every Sunday at 2 pm.
Vanilla Luxury Pro Tip: We enjoyed Brass Lion Distillery's Curry Gin and Tonic, as well as the Bandung Fizz cocktails. They have got their popular Gin and Tonic cocktails priced at $12 every Monday to Friday from 5 pm - 8 pm.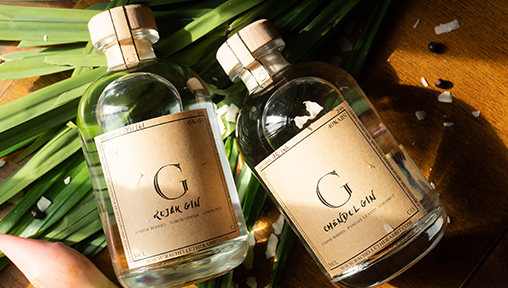 Inspired by Singapore's favourite local flavours, Compendium currently offers two unique Singapore Gins, Rojak Gin and Chendol Gin. All you need is a good tonic to treat yourself to a Gin and Tonic cocktail at home. 
Rojak is a traditional fruit and vegetable salad dish enjoyed by many Singaporeans. Wanting to make their Singapore gin truly local and special to Singaporeans, the Rojak Gin is Compendium's flagship product.
Rojak Gin's scents are at once recognisable yet novel. Nose whiffs of torch ginger that then conjure aromas of that familiar rojak nuttiness in your mind, before tasting a bold botanical bunch of juniper and lemon peel on your tongue. Made from distilled homemade mead, you'll find this to be a silky gin as smooth as the artisanal honey it's made from. Sip on it chilled or have it in a Negroni; it's good either way.
Their second Singapore Gin is their Chendol Gin. Distilled from fermented Gula Melaka, then re-distilled with juniper, pandan and coconut on a pot still, you'll find robust fruity notes that linger long on your palate and olfactory senses with the Chendol Gin. Soft, vibrant and reminiscent of the most delicious Chendol dessert you've had. The Chendol Gin is best first tasted on its own, then mixed with a light tonic that brings out the layered fragrances contained in the spirit for a delicious Gin and Tonic.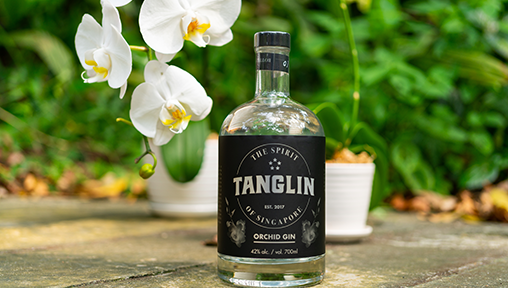 Tanglin Gin is a Singapore gin that is complex, yet balanced and harmonious, a blend that represents multiple cultures, just like Singapore. This old-world modern gin has the pine of Juniper and herbaceous flavour notes which comes from classic gin botanicals. Their twist comes from Indian Amchoor, in the powdered form of green unripe mangoes which adds an extra citrus note. Their Orchid notes come from the fruit of the Vanilla Orchid and Vanilla beans are used in the Gin Column, adding a smooth richness to the flavour. This isn't merely a bottle of Singapore gin but the spirit of Singapore which makes a perfect gift for Gin and Tonic lovers.