As the discussion over whether there's "too much Disney" in this year's Christmas annual decoration along Singapore's famed Orchard Road grows in recent weeks, we focus on the spirit of Christmas instead - the joy of giving and sharing. When the holiday season coincides with the charitable giving season, we can tackle both at the same time by gifting back this festive period
We've compiled a short list of organisations dedicated to helping the less fortunate, and which you can help by pitching in or simply making a meaningful purchase:
1. Shop & Donate to Children's Wishing Well with NTUC Fairprice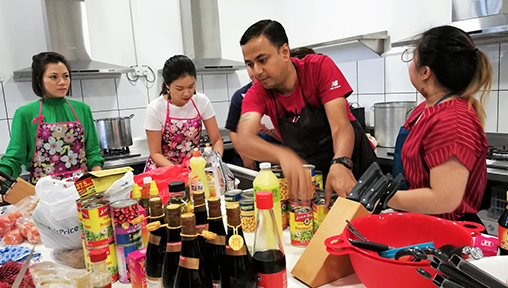 See "what's strong", not "what's wrong". Every child is talented in their own ways! This is essentially the mantra of Children's Wishing Well which provides a broad range of services for children and youth from low-income families nationwide.
Children's Wishing Well is a non-profit organisation and registered charity which was founded in 2002. This festive season, Children's Wishing Well recently launched a new program "Reach for the Stars" to support children's talents through professional training.
A full list of grocery items that they require can be found on FairPrice's Shop & Donate Page under Children's Wishing Well. Alternatively, you can give them a call at (+65) 6777 0041 to inquire about the specific items they need.
2. Support children with life-threatening conditions with the Make-A-Wish Foundation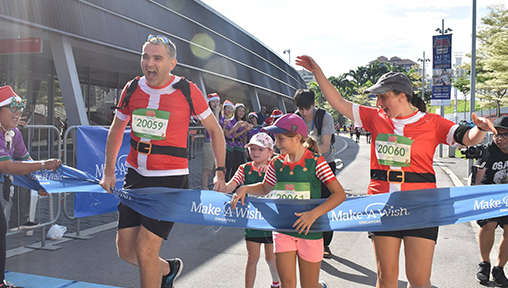 Missed the fifth edition of the Santa Run by the Make-A-Wish foundation? Fret not, you can continue to help this foundation by volunteering your time or donating.
Another partner of Gift-It-Forward, Make-A-Wish is a foundation dedicated to granting the wishes of children with life-threatening medical conditions, and they previously have partnered with schools to conduct bake sale, a car wash or even a simple flag day to raise funds.
They're currently open to both individual and corporate help in the form of volunteers and donations, where you can find out more on their website here.
3. Donate your unwanted items at Playeum, a Children's Centre for Creativity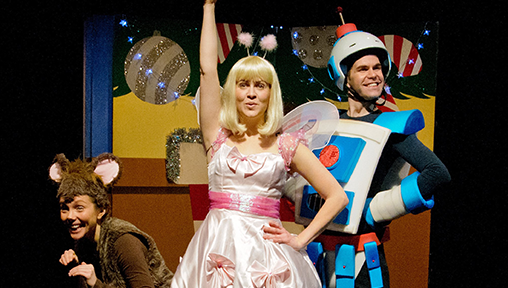 Located in a huge space at arts enclave, Gillman Barracks, Playeum runs Singapore's first Children's Centre for Creativity where families and children can play, create and be inspired together.
As part of their Christmas celebrations, they've partnered with Sassy Mama which lined up 12 days of Christmas giveaways filled with the best prizes in town, where Playeum is one of the sponsors.
Similar to other charities, Playeum is open to volunteers and cash donations, but what makes them unique is how they're also open to donation of materials to be used at their playspaces. You can catch a snippet of how their playspaces look like in this Facebook video.
Items like plywood, tubes, tires and boxes are some examples, and you can find the full list they require here.
4. ItsRainingRaincoats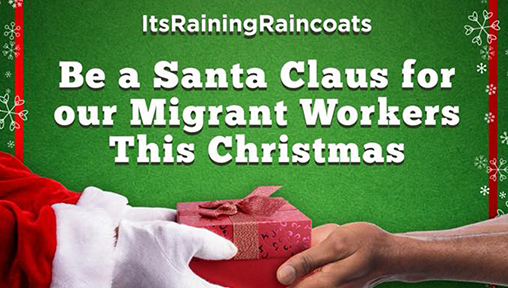 Spread the joy of giving this Christmas by becoming a Santa Claus for our migrant workers.
Following a similar initiative on Deepavali where hundreds of pizzas and doughnuts were given to some migrant workers, ItsRainingRaincoats is looking to do the same this Christmas.
Set up by founder Dipa Swaminathan, her initiative is organising a Christmas gift donation drive from November 16 to December 16, to provide a present to every one of the nearly 700,000 migrants workers in Singapore.
As a post on their Facebook page writes, "If 100,000 Singaporeans gave 7 small presents each – it could be just a Tiger Balm or an umbrella, gift-wrapped – every single migrant worker in Singapore would have a gift. It's a big dream but we believe we can do it with you!!"
5. Christmas Kettling with Salvation Army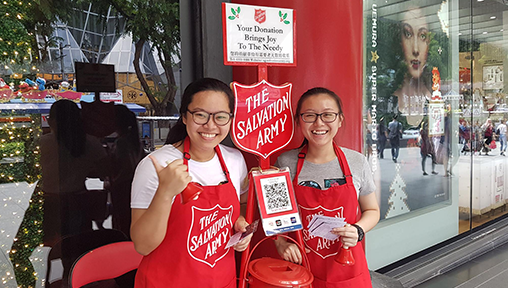 As part of their annual Christmas Kettling season, come join The Salvation Army in ringing in the Christmas cheer from 24 November to 24 December 2018.
If you are 16 years old and above and have 2 hours to spare to give hope to the underprivileged, please be our volunteer bell-ringer to raise funds for those in need.
Sign up now with your family or friends here to select your preferred location or call their Kettling hotline at 6643 8652.
The Salvation Army has been touching lives in Singapore since 1935 and they're committed to serving the underprivileged in the community without discrimination. They've since have established a comprehensive network of social services to meet a wide range of needs in our community.
Not sure how you can help?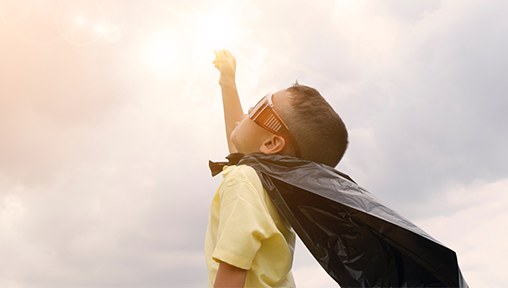 Alternatively, Giving.sg is a good place to start where you can find volunteering opportunities as well as learn which charities are open to personal and corporate donations.
Giving.sg is created by the National Volunteer & Philanthropy Centre (NVPC) which is an independent, not-for-profit organisation that advocates giving in Singapore.
What Gift-It-Forward is all about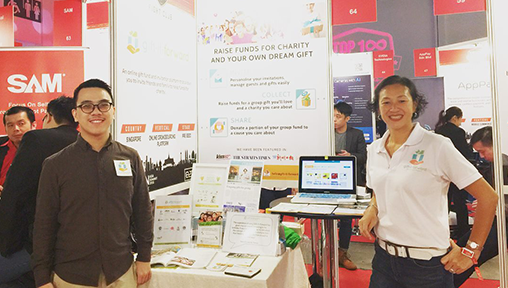 Gift-It-Forward is a platform which allows you to create a personal gift fund for your party, event or gathering, where a portion will go towards a charity of your choice, and the other to a group gift that you hope to receive.
Instead of guests bringing individual gifts to your party, they simply contribute to your gift fund online – no shopping, no guessing what you want! After your party is completed, Gift-It-Forward pools together your contributions and splits it between you and your charity. (And for Singapore residents, donations received by the charity are also eligible for 250% tax deduction!)