By Samiksha Jain
When we talk about Italy, we have to talk about 'Made in Italy' leather. The world-renowned fashion capital, Milan, is known for its exclusive quality of leather and leather products. The Italian fashion industry has been around for a very long time and attracts people from all around the world to explore it and be a part of it.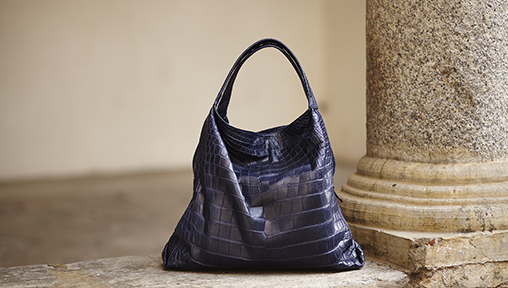 I got the chance to visit the city during Milan Fashion Week, and having a keen interest in handbags, I ended up exploring the leather industry for handbags in Milan.
As I was walking down the streets of Milan, I was stunned by the artisan works in the fields of jewellery, furniture, and of course, leather products. The famous Brera Street had it all. After walking on the main street admiring these stores, I took a turn and there it was - Giòsa La Bottega Del Coccodrillo that overlooked Via Ciovasso!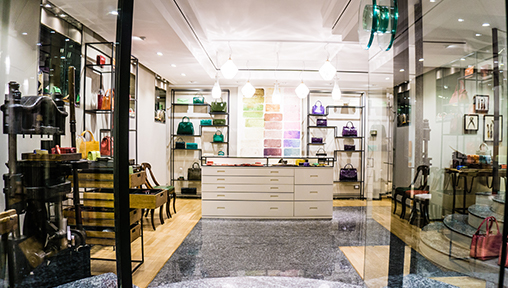 Giòsa La Bottega Del Coccodrillo, located in the heart of the city, is where fashion meets art. This store is a unique combination of an atelier and showroom. The attached artisan workshop is a great way to showcase to the high-end consumers the skilfull craftsmanship and how the reptile leather products are made.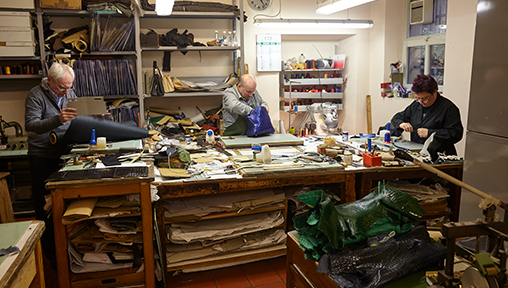 As I entered the store, I was mesmerised by the vintage style circular lobby with its glass door and staircase. The showroom has an amazing range of handbags, shoes, jackets, belts and keychains made from crocodile leather. Even their walls are lined with cutouts of the crocodile leather! The bright colours, different silhouettes and sizes got me really excited. The designs are also customizable as per the preferences of the elite consumers such that each product is unique in itself.
Sadly, their workshop is closed on weekends and I didn't get a chance to see the craftsmen in action. Luckily, I was able to meet the owner's grandson. He said that their brand has been there for three generations now and that they moved the showroom to Brera District last year to be more accessible. He also mentioned that the entire product is made right there in the workshop, which allows them to supervise every step of the production process ensuring the quality standards are maintained and that each piece is perfectly exclusive.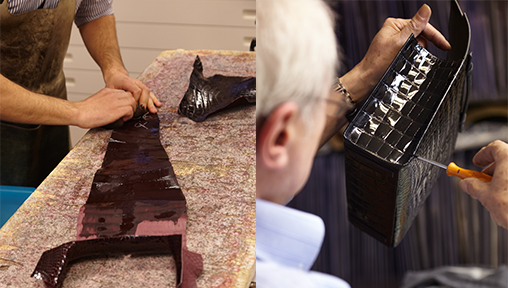 It is commendable to see how they manage to bring the customer on a journey throughout their history with their display of products and vintage pictures. The entire place exudes authenticity vibes with its original and pure leather goods made right in front of our eyes by the artisans. This place is perfect for all those who have an eye for genuine and artistic products.
Samiksha is currently studying fashion marketing and management at Raffles design college. She is a handbag designer and wishes to launch her own brand very soon. For her, her aspiration is her inspiration. You can follow her on Instagram @Sammyj.1992.