To celebrate the launch of the Tiffany Paper Flowers jewellery collection in Singapore, Tiffany & Co. is bringing a bolt of its NYC hometown energy to the Singapore streets with a Tiffany Blue® coffee cart serving complimentary special brews and croissants from Tiong Bahru Bakery, from 27th August till 3rd September, 10am to 2pm.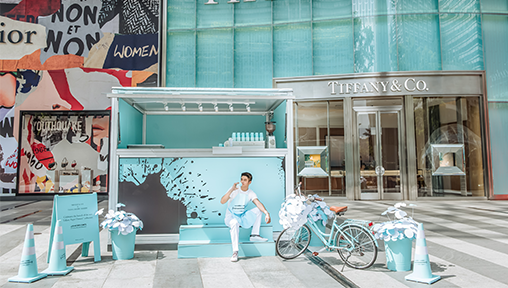 The coffee cart is in front of the Tiffany & Co. ION store on Orchard Road. Enjoy Tiong Bahru Bakery's signature croissant and coffee, in a Tiffany Blue® cup of course, when you post a photo of the coffee cart with the hashtags #tiffanypaperflowers and #tiongbahrubakery.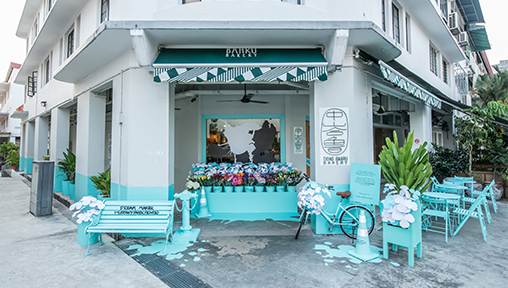 The Tiffany and Tiong Bahru Bakery collaboration features the American brand's signature colour with stunning window displays and classic New York City touches, including bodegas filled with buckets of paper flowers as well as Tiffany Blue® traffic cones.
The Tiffany Paper Flowers collection comprises high and fine jewellery, reflecting a perfect balance of refined femininity and industrial modernity. The collection's name and design were inspired by the idea of flower petals, cut from paper and delicately pinned together. Constructed and engineered with a platinum pin at its centre, this floral motif is reimagined through a modern and graphic lens. Artfully crafted in highly polished platinum and set with brilliant round diamonds, this expansive collection also highlights Tiffany's unparalleled craftsmanship.
The collection ranges from pendants and earrings to bracelets and rings and will be available in all stores in Singapore from 1st September.