Fashion entrepreneur and actress Vanessa Peh Ting Ting (age 24) was crowned on 14 September at the Resorts World Theatre as the new Miss World Singapore 2018. As the winner, she will be representing Singapore at the prestigious Miss World 2018 Grand Final in Sanya, China on 8 December 2018. The Miss World Singapore 2018's First Runner-Up title goes to Shonalie Raha (24 years old) and Second Runner-Up is Vanessa Tiara (21 years old).  
On 2nd September 2018, the Inaugural Beauty With A Purpose Charity Gala successfully raised $4 million for Sian Chay Medical Institution. These donations were directed to the To' Puan Dr. Tsao Sui Lan Memorial Endowment Fund which provides free Traditional Chinese Medicine (TCM) consultation and medication to the underprivileged families in Singapore.
Audrey Chen, 27 years old, 166cm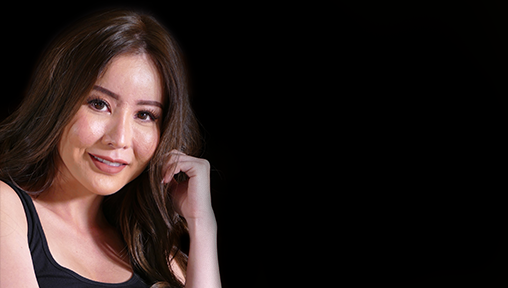 1) Why did you join Miss World Singapore?
As Miss World Singapore is greatly associated with "Beauty with a Purpose"- a registered charity and a non-profit organisation, I am deeply captivated by the values and visions of it. I strongly believe that by joining Miss World Singapore, not only will I be able to learn the significant values of what charity works means, but also to be able to give back to society through more opportunities.
Besides charity work, I believe that my life would go through a tremendous change, motivating me to be a better version of myself, moulding me to be more courageous and compassionate.
2) What social cause would you like to champion?
This question has always resonated with me. I ask myself, "Who is the biggest influence in making the world a better place?" I have found the answer to be young people.
This is the reason why I would like to champion a cause that will help the young ones who are suffering from any form of a mental disorder such as depression and anxiety, eating disorders, anger issues or even OCD (Obsessive Compulsive Disorder). By helping young people who are suffering from mental disorders, I believe that not only their quality of life will be greatly improved, they will also be able to help people around them once they have overcome their issues.
3) What inspired you to do that?
During my teenage years, I suffered from anorexia and anxiety issues. I recalled how tormenting and haunting it was to go through these mental barriers, being unable to voice them as I chose to keep it within myself. The struggles were real as I always had this tension around me, gradually affecting the relationships I had with people who are close to me, especially my family. Fortunately, my parents were very patient and understanding, putting in all their efforts and time, helping me to recover from anorexia. Eventually, I was able to conquer this ailment and emerge stronger than I was before.
This is why in 2016 at the Hair for Hope event, I shaved my head bald and raised funds for the Children Cancer Foundation. It was a declaration towards myself, to live a brand new life in a more meaningful way and start contributing back to the society. Leaving the past of my life, gaining wisdom from it and forging the future of a better world for the people in need.
Always remember, Beauty Empowers Women to Empower Others!
Preeti Mandalia, 19 years old, 165cm

1) Why did you join Miss World Singapore?
I got inspired by my mother as she was Mrs Singapore 2006, Mrs Personality. She joined so many beauty contests and pageants. On the other hand, I feel that this is a good platform for me to fulfil my social cause.
2) What social cause would you like to champion?
The social cause I wish to champion is to help children and teenagers who go through abuse, depression and anxiety.
3) What inspired you to do that?
I've seen many videos online about children and teenagers getting abused. I've seen a few of my closest friends suffering from depression and abuse. The least I could do was to allow my friends to stay over at my place for a few days until they got better. I feel that using the Miss World Singapore platform, I can do so much more to help them. With the help of others, I would like to open a 24/7 home for them so that they can relax and get their mind off things. At the same time, I would like to use my one of my talent, drawing, to help these children to feel calmer and more relaxed.
Shonalie Raha, 24 years old, 175cm

1) Why did you join Miss World Singapore?
I know it's being more than someone with a pretty face; to me, it is being a global ambassador that supports various causes and advocates for change. Additionally, I believe that this is a good opportunity for me to grow and challenge myself to become a better person.
2) What social cause would you like to champion?
To educate the public about what they can do to reduce damage to the planet.
3) What inspired you to do that?
Ever since I was a little girl I have been passionate about the environment. When I was 9 years old I watched 'An Inconvenient Truth', a documentary by Al Gore where he describes the dangers of climate change. This was an equally frightening and eye-opening moment for me. Climate change was something I had never heard of before. Following this, I made it my mission to do everything in my power to educate others about the steps we can take to reduce our damage to the planet.
I completed my undergraduate degree in Environmental Studies and had the opportunity to complete a handful of internships in Canada, Singapore and India to learn as much as I was able to in the space. During my time with Sierra Club Canada Foundation, I organised a march for climate justice that brought together 25,000 people. That is when I knew I was making an impact. Upon moving back to Singapore once I graduated, I knew I wanted to continue doing projects and events in the environmental space. In 2017, I planned the first UN Global Compact Network Singapore Youth Forum, which brought together several young adults to discuss different themes around sustainability. Following that, I organised the Singapore Eco Film Festival, a three-day celebration of environmental solutions.
The planet has always been my first love, and I will continue working on projects to educate as many people as I can.
Vanessa Tiara Tay, 21 years old, 171cm

1) Why did you join Miss World Singapore?
I joined Miss World Singapore with the vision of setting an example on what beauty with a purpose is. To me it means being beautiful inside out --- empathetic, compassionate and resilient; someone who feels for the less privileged and has the heart to go out of her way to help just that one soul! I hope people can see these in me and learn from me because together we can make the world a better and more conducive place.
2) What social cause would you like to champion?
Sian Chay medical institution for affordable medication and Doctor's fees.
3) What inspired you to do that?
Sian Chay was one of the reasons why I joined Miss World Singapore after knowing Miss World Singapore have adopted it as their charity organization.
I support this cause is because I used to come from an underprivileged family. Thus, I know the importance of subsidies. It eases our financial burden and enables us to just focus on nursing our health back. I feel very grateful that there is a charity organisation who acknowledges that there are people in Singapore who do need help.
Claudia Naomi, 23 years old, 163cm

1) Why did you join Miss World Singapore?
I've always believed, the purpose of life is a life with purpose. For me, that purpose is to inspire young women to rise and feel more confident about themselves. A woman must be empowered, courageous yet elegant in managing the different hats in life. I live by this quote that ''you have to die a few times before you actually live.'' Brokenness is a fragrance that will spread your love to heal those who are hurt and often the road to a breakthrough in life. This reminds me of our theme ''Beauty with a Purpose.'' Beauty is essential but a pure heart full of love and compassion is what people remember after you have achieved success, fame and glory.
I am privileged that this platform gives me an opportunity to be A Voice to women around the world to be bold in believing the purpose they are called to live out on this earth. My motive in life is to create a destiny which leaves a legacy behind.  As quoted by Mother Teresa, "I will always remember that a life not lived for others is not a life at all". 
2) How are you raising funds for your social causes?
First, is busking; I'm not the greatest of singers. However, over the years, I have been singing with my church connect group. It's also something that I thoroughly enjoy doing.
Second, would be baking; I have some experience baking as I've baked cupcakes for functions as well as. Last year when I participated in Miss World Singapore 2017, I baked my signature cupcakes and sold them among my church friends to raise funds for charity.
And last, handmade crafts! I will gather my primary school students to make handicraft items and sell it in my school and company to raise funds.
3) What inspired you to do that?
Those are my hobbies. My church, family and the YMCA have inspired me to do what I do. They have taught me to give more than I should receive. They have portrayed the example of a servant leader and therefore I always get inspired to impact the society with what is within my means.
Vanessa Peh, 24 years old, 170cm

1) Why did you join Miss World Singapore?
It would be my absolute honour and privilege to be crowned Miss World Singapore 2018 as this organisation has many attributes that I truly admire such as being comfortable in your own skin, having the courage to pursue your dreams and most importantly, having beauty with a purpose. The pageant shows that beauty is in giving, in embracing our flaws and imperfections and to use our attributes to give back to the community. I would like to use my voice to empower and inspire others to become the best version of themselves. It will be a once in a lifetime opportunity to be able to represent Singapore on an international platform and I am determined on bringing pride to our nation.
2) What social cause would you like to champion?
I believe that Miss World Singapore should have empathy, compassion and a willing heart to give back to society in her best capacities. It will be my honour to continue this legacy by raising awareness on my causes such as mental illnesses like anxiety, depression and eating disorder. According to the Singapore Mental Health study in 2010, about 1 in 8 people suffer from a mental disorder. This is severe and prevalent and I would like to eventually start my own non-profit organisation and become a motivational speaker to encourage others to acknowledge their issues as the first step towards recovery is acceptance of the problem.
Also, I would like to continue supporting non-profit organisations such as World Vision to provide underprivileged children with better housing and education and Sian Chay Medical Institution to provide affordable and accessible health care to the general population.
3) What inspired you to do that?
From a young age, my dad has always inculcated in me the importance of giving back to society to the best of my abilities and while I have been doing that such donating a portion of my earnings and unused items to charity, I have always wanted to help the underprivileged on a larger platform.
My platform is very personal to me. I have experienced severe anxiety, depression and mental illness from a tender young age, and through the struggles and resilience, I have managed to overcome it. I believe that beauty comes from confidence and there is beauty in struggle and overcoming challenges. I am very fortunate to have recovered and now am able to pursue my career in the entertainment industry to become an actress and a model.
Rika Vanisha, 21 years old, 171cm

1) Why did you join Miss World Singapore?
In 2014, I joined the New Paper New face to have a taste of modelling. In ITE, I joined the Carrie modelling competition. I was also in a modelling agency doing runways for many shows. This boosted my confidence to join Miss World Singapore 2018.
2) What social cause would you like to champion?
I wish to help the less fortunate families whose children have difficulties in their vision; to provide free eye checks and free specs by raising awareness and funds through charity work.
3) What inspired you to do that?
I am passionate, committed and have the confidence to serve the community and the society. My past experiences have inspired me to give back to the society; to be the voice for others and be a good role model.
Kaavya D/O Ganeshan, 19 years old, 168cm

1) Why did you join Miss World?
It has always been a dream of mine to participate in Miss World Singapore. Miss World is not just a beauty pageant, it is about making a difference in the lives of people. It is a great privilege and honour to become one of the candidates.
2) What social cause would you like to champion?
My Beauty With A Purpose project serves as a platform for me to help kids in single-parent families. There are several challenges faced by single-parent families, for example, financial problems and psychological problems in children.
3) What inspired you to do that?
I come from a single-parent family. I have a strong and independent mom who takes care of my sister and I want to stand up for single parents and tell them that a single parent is no less a parent. I would also like to help children from single-parent families and tell them that they are no different from other children and they too can achieve big things in life.
Phaan Yi Lin, 23 years old, 171cm

1)  Why did you join Miss World Singapore?
I joined Miss World Singapore because I believe it is a platform for me to represent my country and to be the role model to young females. This year's mission of Beauty with a Purpose is very meaningful to me as Miss World Singapore is not purely a beauty contest but also incorporates a sense of empowerment through individuals. As one of the finalists, I want to step out of my comfort zone and make a positive impact in other people's lives. I believe that Beauty with a Purpose stems from the heart within and has to be demonstrated through one's actions. I used to be a National Gymnast and I hope to bring the confidence and determination to influence other people and work towards a happier and more caring society.
2)  What social cause would you like to champion?
I want to help the poorer people in the less developed country especially those in the rural areas. I hope to raise awareness to gather support for the less privileged children because they deserve nothing lesser than us.
3) What inspired you to do that?
Personally, I love travelling and have been to different countries be it developed or less developed countries. Through my trips, I've seen the vast differences in the standard of living in different countries. In Singapore, we are often very protected and well-to-do, resulting in taking many things for granted. Many people do not realise how people in other countries are trying to survive every day. Thus, I hope to spread the love and concern that I received to the less privileged individuals.
Kaitlyn Xu, 25 years old, 170cm

1) Why did you join Miss World Singapore?
I joined Miss World Singapore because of their mission: Beauty with a purpose. A beauty queen should be a woman of compassion and leadership, to provide service for the community and to build more leaders around her. Hence, I believe that this would be a very good platform inspire more people to contribute to the society and change the mindset of beauty pageants.
2) What social cause would you like to champion?
I would like to promote volunteerism to the public especially to the younger generation.
3) What inspired you to do that?
Through my active volunteering years, it has taught me to be grateful for the things one may take for granted in life and I've noticed that people do show empathy but rarely do anything to help one another. Hence, I believe it is important to inculcate such values and practice from young.
The Miss World Singapore 2018 contestants will be at Sky Grande Prix Champagne Wonderland on 15 September 2018 at martini bar, Grand Hyatt Singapore. RSVP for complimentary entry to this F1 after-party!