lifestyle
Fun Things to Do in Singapore - Pop-Ups, New Stores, Events, Exhibitions and More
Published Date
: 20 Mar 2023 10:00

What to do in Singapore? From art jamming sessions to Insta-worthy pop-ups, there's so much happening on our sunny shores right now
Activities and fun things to do in Singapore! A new year has just arrived, which also means new adventures and places to explore. There's so much happening on our sunny island at the moment. From art pop-ups, festive markets, food festivals, new store openings and exhibitions, there's enough to fill up your diary, week after week. 
Fun Things to Do in Singapore This March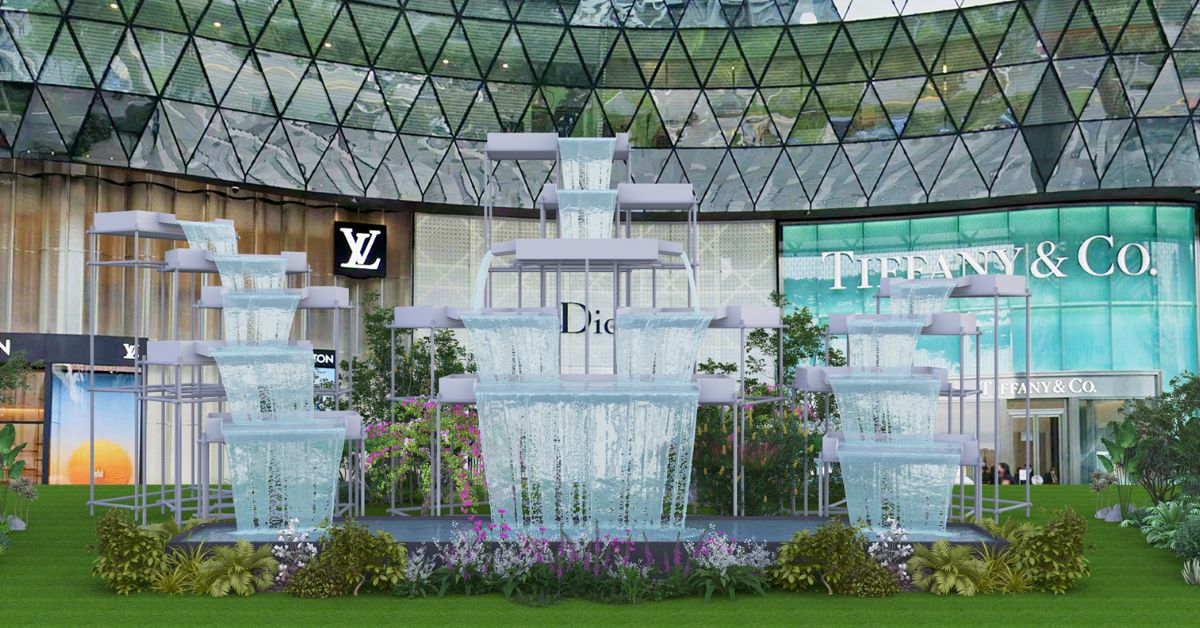 This season, shoppers can look forward to mesmerising pop-up installations with light shows, exclusive beauty and fashion deals, and more at ION Orchard's multisensory shopping experience. From 17 March to 28 May 2023, ION Orchard welcomes the Beauty and Spring-Summer 2023 season with an array of exclusive deals at the mall and a six-metre-tall waterfall installation at ION2 (Level 1 Outdoor) amongst other attractions. Set to amaze visitors with its magical transformation into a wonderland of music, lights, and colours, this season at ION Orchard is all about exclusive member rewards, new brands and the ultimate destination for innovative experiences.

Get ready to step into a world of enchantment at ION Orchard's Spring Garden at ION2 from 7 April to 7 May! This breathtaking outdoor spring garden is the perfect backdrop for photos, with a giant waterfall that cascades over two storeys. This larger-than-life installation is not only a feast for the eyes but also a sensory experience that will leave shoppers mesmerised as they catch a spectacular light show over five weekends — every Friday, Saturday, and Sunday between 7:00 pm and 9:30 pm, with a 30-minute interval between each show. As the spectacular 8-minute visual spectacle unfolds, shoppers will be swept away by a symphony of beautiful and familiar soundtracks, mist effects, and vibrant projections, providing the perfect reason for photos and a fun-filled time for family and friends.

ION Orchard continues to bring the best global brands to its shoppers, with the latest additions including Christian Louboutin, D&A Jewellery and The Onitsuka, each offering its unique style and exclusive collections to shoppers. The newly revamped Gentle Monster and HUGO stores have also reopened with innovative concepts, and you also have access to new culinary hotspots Surrey Hills Grocer and Smile Murtabak, which offers a variety of authentic Indonesian street food such as the mouth-watering murtabak. And that's not all! From 1 April to 28 May 2023, shoppers can enjoy exclusive deals from a diverse range of ION Orchard retailers, spanning fashion, lifestyle as well as food and beverage.
Welcome the return of LAVO Party Brunch, Singapore's most spectacular daytime party held on the 57th level at the iconic Marina Bay Sands. Happening on 18th March 2023, Saturday, and themed 'St Patrick's Edition: Keep Calm and Shamrock On', indulge in a boozy brunch with a menu of indulgent LAVO classics and daytime favourites. 
Expect decadent dishes, dancing on tables, bottle-popping service and tunes from the hottest local DJs - all the ingredients for a hedonistic daytime party. LAVO Party Brunch sets the standard for the wild daytime affair, riding on the success of its groundbreaking launch at LAVO New York in 2010. Their themed party brunch series has gained a loyal international following for its signature day club concept. 
Toast to a boozy Saturday afternoon with an expansive brunch spread of all-time Italian American favourites, before partying with high energy performances and live DJ sets by legendary-local resident DJ Aldrin.
Priced at $168++ per person, tickets are available 
here
. Call +65 6688 8591 for table reservations.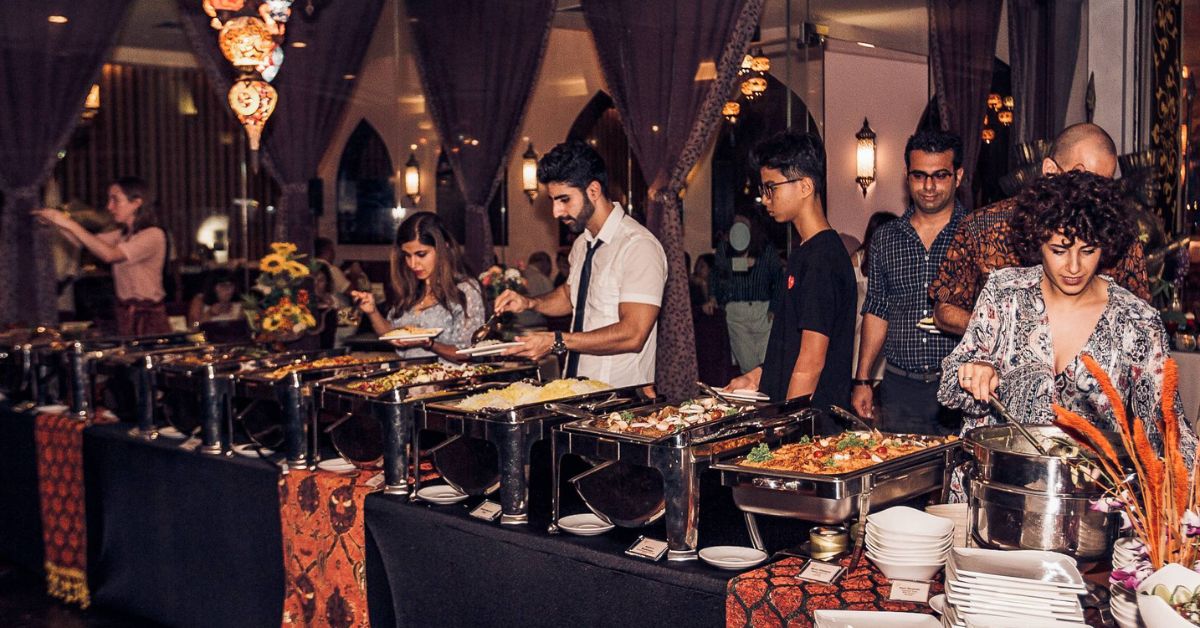 Welcome the Persian New Year and celebrate the first day of Spring at Shabestan Singapore. Happening on 21 March 2023 from 6.30 pm to 9.30 pm, you can look forward to an extraordinary evening of food, music, and dancing to DJ tunes at the restaurant. 
Shabestan Singapore brings you a lavish buffet with a delightful array of your favourite Persian and Middle Eastern delicacies and dishes available from 7 pm until 9.30 pm. The buffet menu comes with a wide selection of popular dips, soups, appetisers, salads, roasted seasonal vegetables and meats, as well as mouth-watering desserts. The cost of the Nowruz buffet menu is $108++ per person, while children between 6 to 11 years can join for $68++. 
What's more, you can opt for the takeaway menu for $108++ if you prefer to enjoy the Nowruz feast in the comfort of your own home. The takeaway menu includes one soup, dip, salad, stew, kebab, rice, bread, and dessert, available from 7 pm to 9 pm.
Here's an early bird deal for you! Early bird diners who purchase their tickets by 10 March will receive a $20 return voucher. You will also stand a chance to win prizes in the lucky draw, including a relaxing home spa experience worth $179. Two best-dressed winners will also be selected for the evening.
Join the night of revelry and celebration at Shabestan Singapore. The buffet starts at 7 pm with over 31 dishes of Nowruz's exclusive menu, followed by belly dancing performances, DJ tunes and lucky draw afterwards. 
Book your tickets here. 
Celebrate Nowruz 2023 at Shabestan, 80 Mohamed Sultan Road #01-13 Singapore, Robertson Quay 239013. Happening on Tuesday, 21 March 2023, from 6.30 pm to 9.30 pm.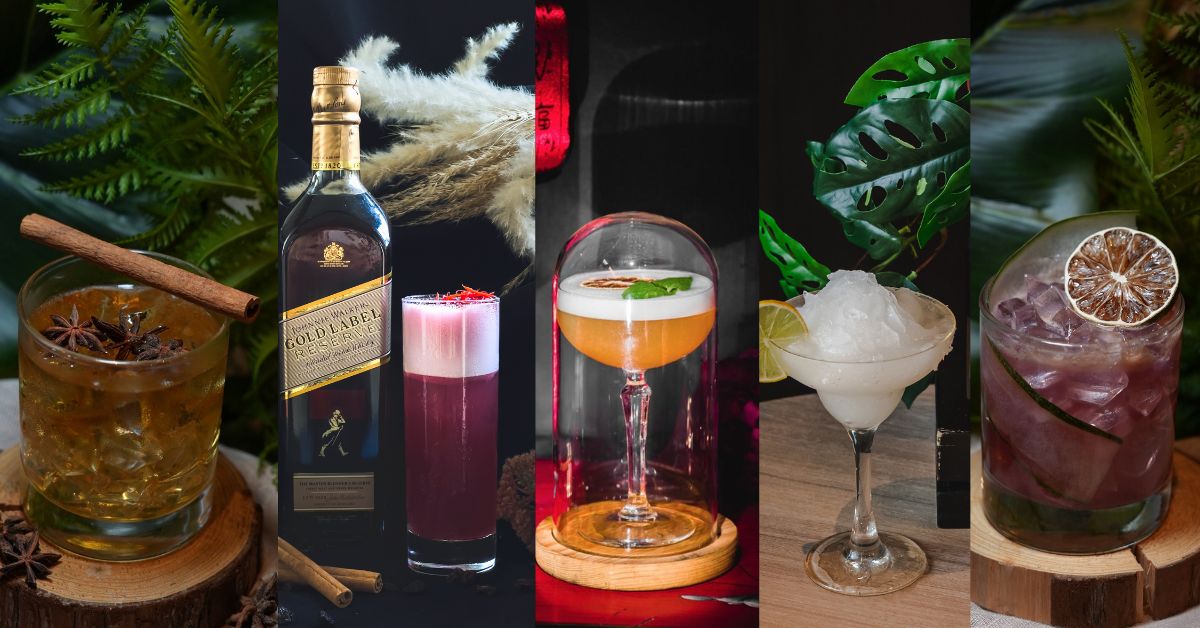 The month-long Sip & Savour campaign by 1-Group celebrates the culture of cocktails and is happening from 24 February to 26 March 2023. The event features 8 iconic destinations spotlighted through bar collaborations, drink-and-dine programmes, guest shifts and other events for a varied showcase of community and creativity within the cocktail industry. 
Savour with drink and dine activations from themed brunch affairs, bottomless brunches to pairing dinners, and more. the Inks & Clinks Boozy Brunch at Botanico is happening on 11 March, which includes a 5-course brunch menu and a Hendricks Gin-based "Let's Get Tropical" cocktail with the option to get a temporary Jagua-based ink tattoo. 
Not forgetting to mention, guest shifts and special parties to top off the campaign. Guest Shift x Budi Bar Melaka at The Alkaff Mansion is happening on 25 March 2023. A one-night-only guest shift serving Melaka-inspired cocktails within heritage surroundings. The campaign concludes with the Sip & Savour Closing Grill-out Party at The Summerhouse on March 26, featuring char-grilled meats and seafood with pairing options for 8 exclusive cocktails and a surprise rotation of guest bartenders. 
Visit their website for more information.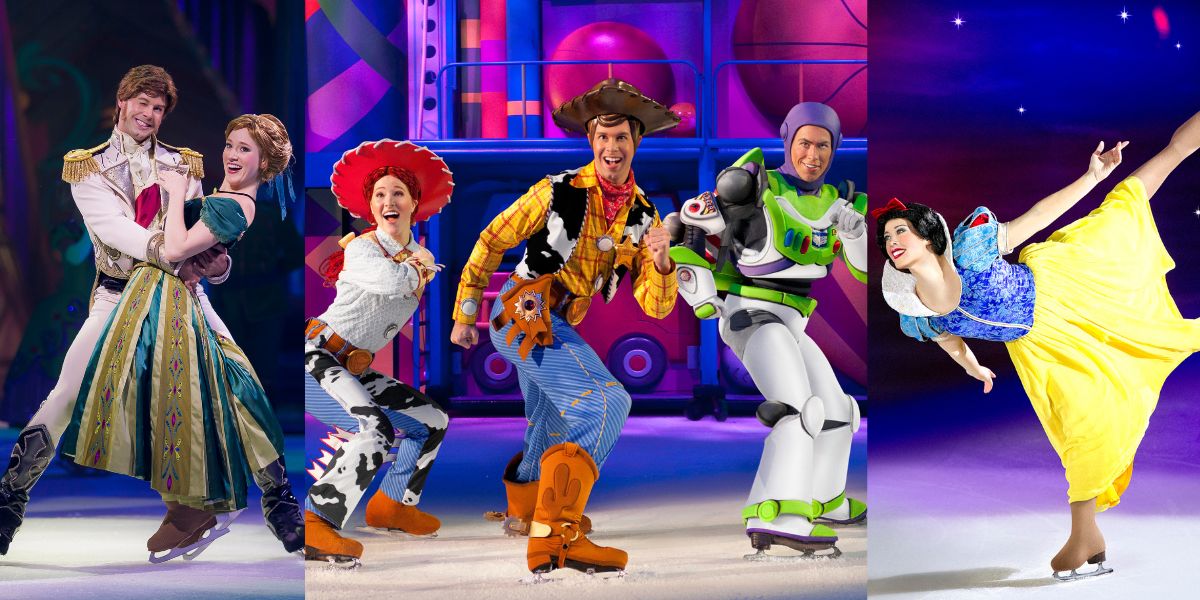 There's every reason to get excited! Disney On Ice is back in Singapore after four long years. Whether you are a Disney fan or looking to make your kids squeal with delight, get ready for a worldwide party as Disney On Ice presents Mickey and Friends skates into Singapore from 11 to 19 March 2023 at the Singapore Indoor Stadium. Produced by Feld Entertainment Inc., this production is worth bringing your cameras in for - it will certainly inspire families to make memories they will treasure forever.
Look forward to Mickey Mouse and his entourage of Minnie Mouse, Donald Duck and Goofy. Using Mickey's "Mouse Pad," show hosts encourage fans to be part of the action and help the gang venture through Disney stories, sharing memorable moments from treasured tales. Along the way, you will get to sail away with Moana and enjoy her high-seas adventure with the demigod, Maui. Not to forget a visit to the wintry world of Arendelle as royal sisters Anna and Elsa discover true love is the most powerful magic of all. "Live Your Story" alongside Disney Princesses as they use perseverance, determination and hard work to inspire Mickey and children around the world to share their favourite Disney memories.
Tickets start from $25 at Ticketmaster.sg. Hurry and snag yours today!
For more info about Disney On Ice, follow Disney On Ice social media channels: Facebook, and Instagram. Subscribe to the Disney On Ice YouTube Channel at www.youtube.com/DisneyOnIce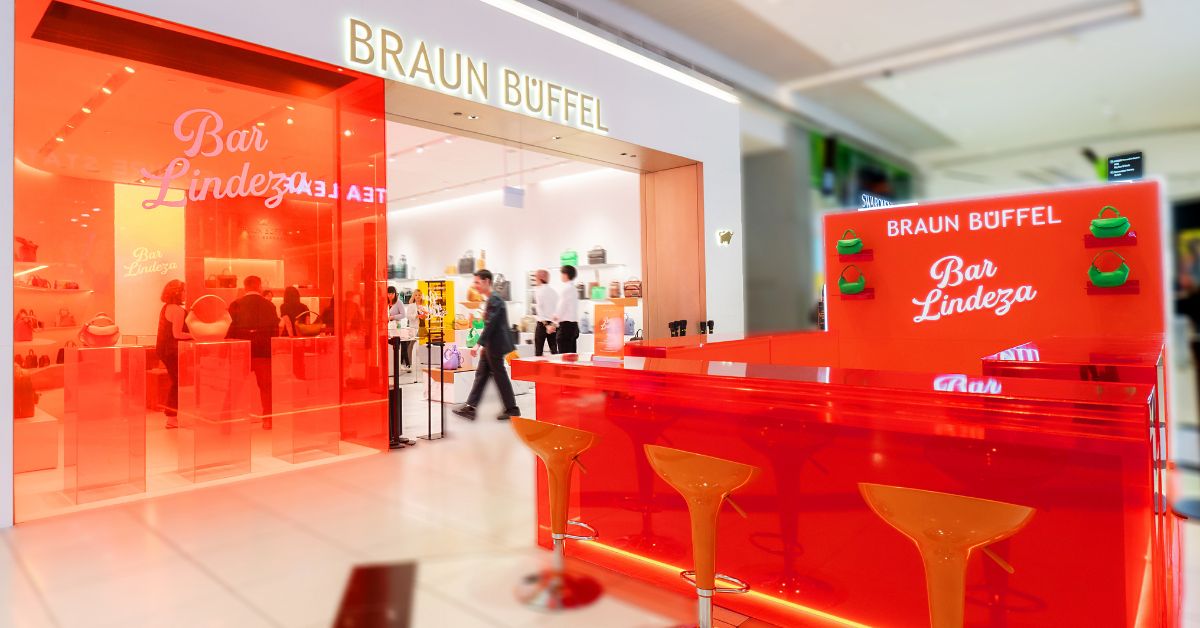 BAR LINDEZA Pop-Up by Braun Buffel
Braun Buffel invites you to the BAR LINDEZA Pop-Up at Suntec City to celebrate their newly launched Spring/Summer 2023 collection. LINDEZA, which means "beauty" in Portuguese, is a collection set in conjunction with International Women's Day. It pays tribute to the numerous strong women who have fought for their achievements and overcame obstacles and barriers to achieve their dreams.
From 2 to 5 March, visitors can enjoy a complimentary cocktail at Bar Lindeza and a photo strip at the photo booth by signing up for Braun Buffel's membership. Stand a chance to win a $500 dining voucher at Jigger & Pony when you follow, post and share about the pop-up on Instagram with the hashtag #BarLindeza and tag @braunbuffel. 
Bar Lindeza is located outside Braun Buffel, 01-344/345 Suntec City Mall, 3 Temasek Boulevard. Happening from 2 to 5 March 2023, from 12 pm to 8.30 pm.  
The Spring/Summer 2023 Collections are available now at Braun Büffel boutiques in ION Orchard, VivoCity, Suntec City Mall, and Westgate, as well as retail counters in leading department stores and online at https://BraunBüffel.com/sg/.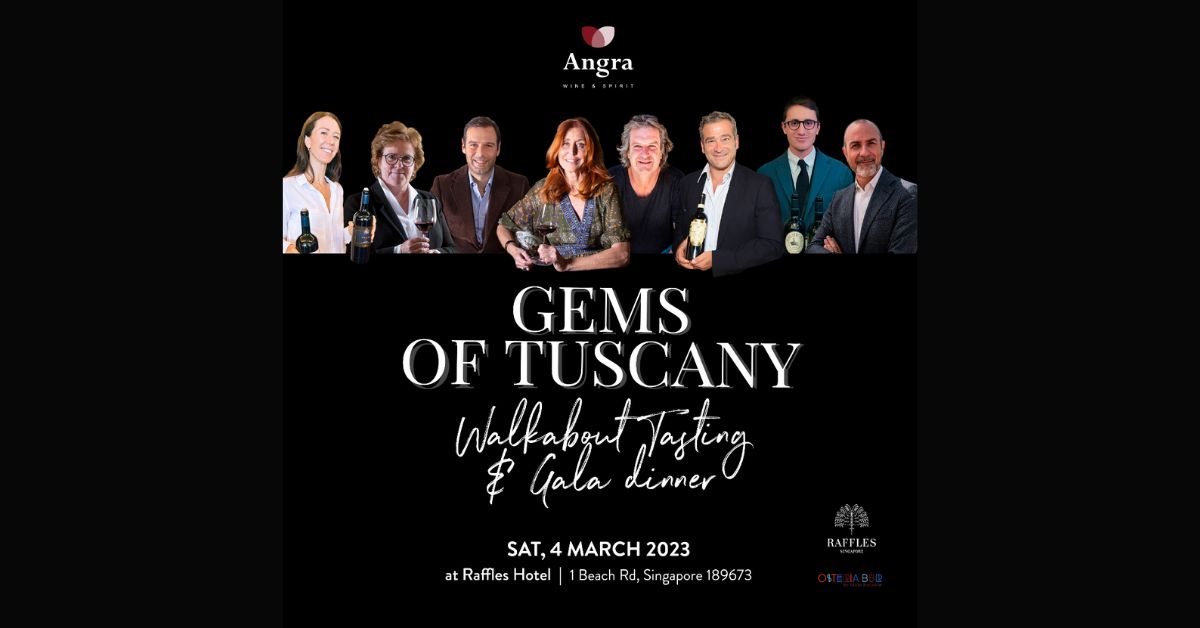 Discover the best of Tuscany for the first time ever at the Gems of Tuscany, a one-day event that includes a walkabout wine tasting at the iconic Raffles Hotel and a gala dinner at OSTERIA BBR by Alain Ducasse. Notable winemakers and owners from Tuscan wineries will arrive in Singapore to personally showcase their wines and share their stories. Get ready to taste over 24 wines from 12 different wine houses. Some of these wines are not even on the market yet which means you will be one of the first few to taste them. 
This event is planned by Angra Wine & Spirit which is one of the major wine wholesalers in Singapore. Angra was established in 2005 with the goal of importing and distributing authentic, premium wines and beers from the world's top wineries. The company's portfolio includes over a hundred well-known wineries across the world.
The walkabout tasting is $98++ per person. Happening on 4 March 2023 from 2 pm to 4 pm at Raffles Hotel Singapore. 
To learn more, visit Angra.com.sg.
Fun Things to Do in Singapore This February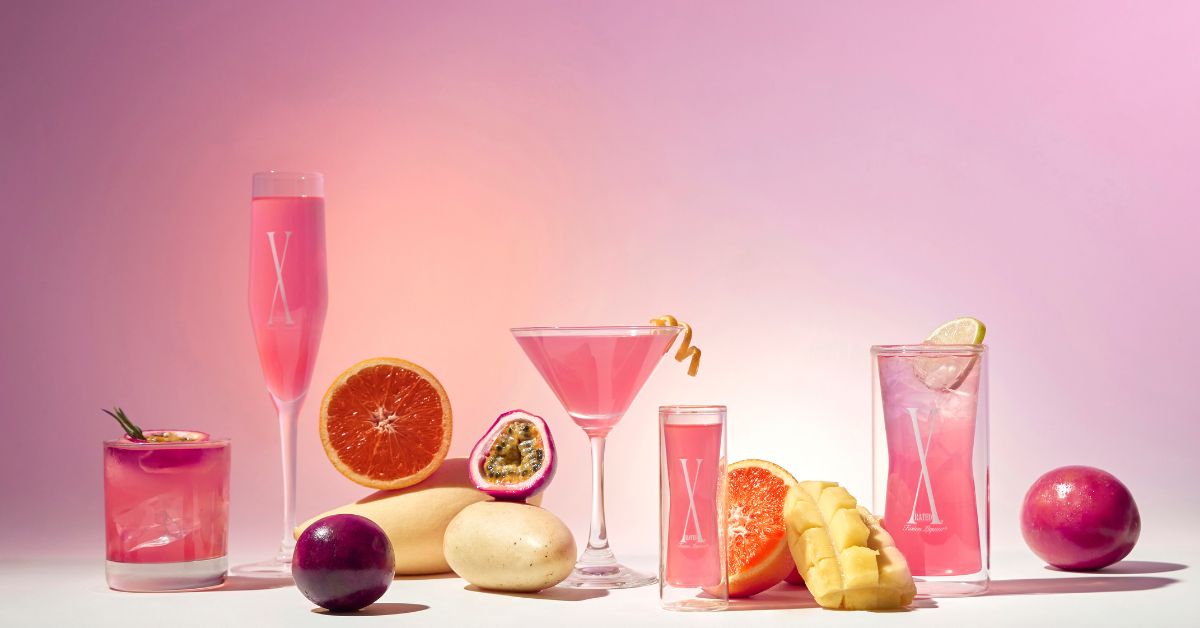 Look forward to exciting events in February, brought to you by Campari Group Asia. X-Rated Kiss & Tell is part of the series of Valentine's Day pop-up parties hosted by the popular pink liqueur, X-Rated, at Set of Six and Chupitos. These parties are catered to appeal to a female audience and showcase a fun and festive atmosphere with loads of pink and feminine energy.
Sip away with their special menu of six X-Rated Drink, pink-tinged sparkling shots. Kickstart the evening with tarot card readings, and dance the night away with a live set by Set of Six's resident DJ afterwards. What's more, the top three best-dressed attendees get to walk away with bottles of X-Rated and Cinzano Prosecco!
X-Rated Kiss & Tell is located at Set of Six, 20 Craig Road, #01-01. From 13 to 20 February 2023.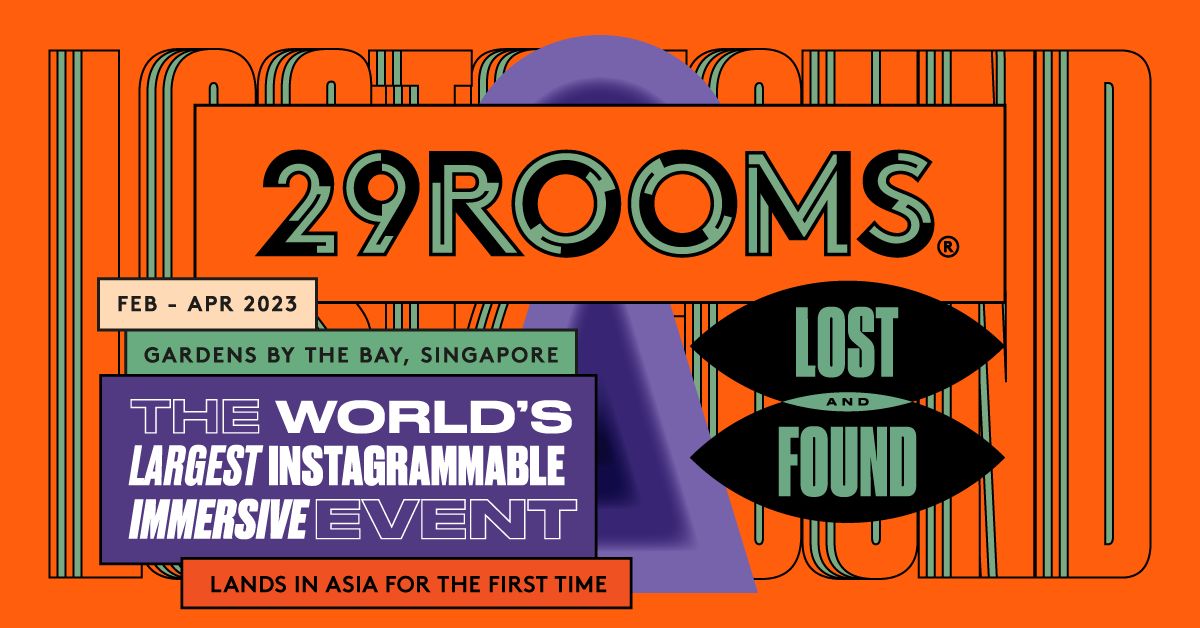 29Rooms makes its international debut and first ever venture to Asia with its opening in Singapore. Launched by the creative individuals of leading entertainment and media establishment Refinery29, 29Rooms is created in collaboration with artists, creators and the community. Immerse yourself in this interactive space with exciting and insta-worthy installations. Just like its name, explore the iconic 29 Questions as you make your way through the world of whimsy and wonder.
Furthermore, Samsung has partnered with 29Rooms to showcase a new era of Galaxy innovation through its series of interactive experiences. Check out Samsung's Galaxy Experience Space which is located right beside 29Rooms.  
Tickets for 29Rooms start from $20 per entry on weekdays, with bundle prices available as well. For Galaxy users, get to enjoy 23% discount on 29Rooms tickets for all days.
29Rooms is located at Gardens By The Bay, West Lawn, from 10 February to 16 April 2023.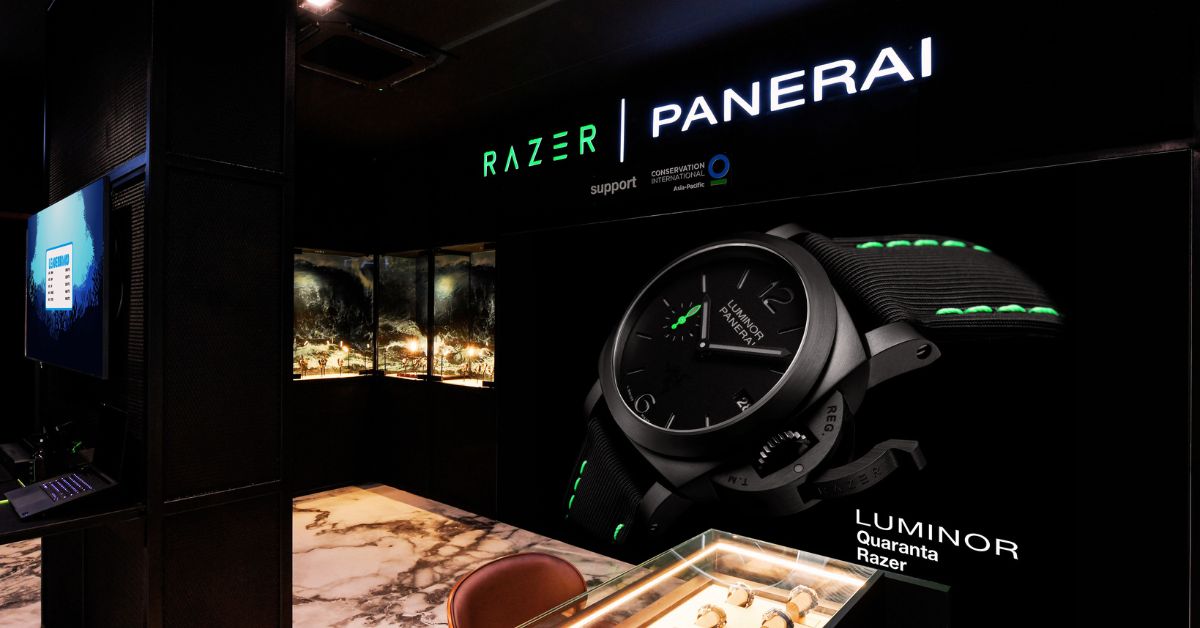 Panerai x Razer "Make Time For Our Ocean" Interactive Pop-Up
Italian watchmaker Panerai and prominent gaming lifestyle brand Razer have teamed up to launch an international campaign to study and protect manta rays in the ocean. 
The interactive pop-up "Make Time for Our Ocean" is intended to appeal to both watch aficionados and gamers, with the purpose of raising awareness about the critical need for ocean conservation. The pop-up event will be positioned outside of ION Orchard with a massive digital display exhibited on the mall's outer façade to promote the event. Ultimately, the event aims to educate people on the importance of preserving the ocean and its various ecosystems. 
What's more, the Luminor Quaranta Razer Special Edition watch is retailing at SGD12,100, available exclusively at the Panerai ION boutique in Singapore.
The Panerai x Razer "Make Time For Our Ocean" Pop-Up is located at ION2 (Level 1 Outdoor, ION Orchard), from 8 to 28 February 2023.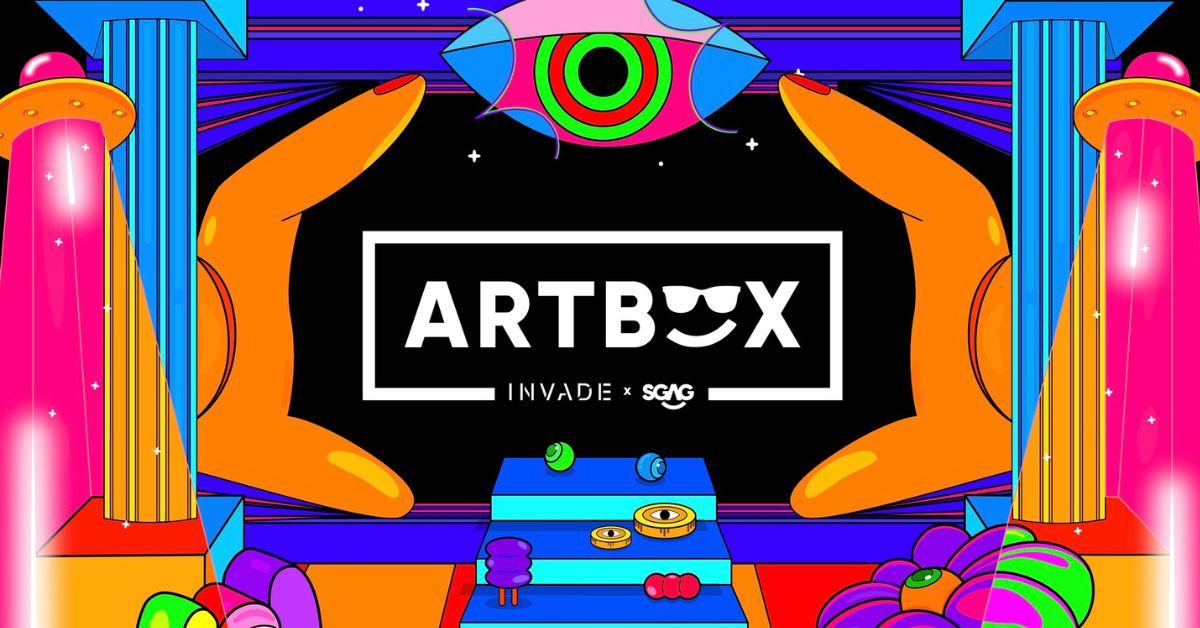 Looking for exciting things to do in Singapore over the weekend? Artbox is finally back in Singapore after three years, returning with an even bigger and better event. Infused with a touch of playfulness, Artbox is more entertaining and exciting than ever before. Co-organised by creative and witty individuals from INVADE and SGAG, you can definitely look forward to a wide variety of fun experiences here. 
With an endless array of food stalls, art installations, exciting activities and booths, fashion and lifestyle retailers, and even live music from local talents. There's so much to do here and is definitely worth making a trip down for. Tickets start from just $6 per person. 
Artbox is located at Singapore Expo Hall 6, from 24 to 26 February 2023 and 3 to 5 March 2023.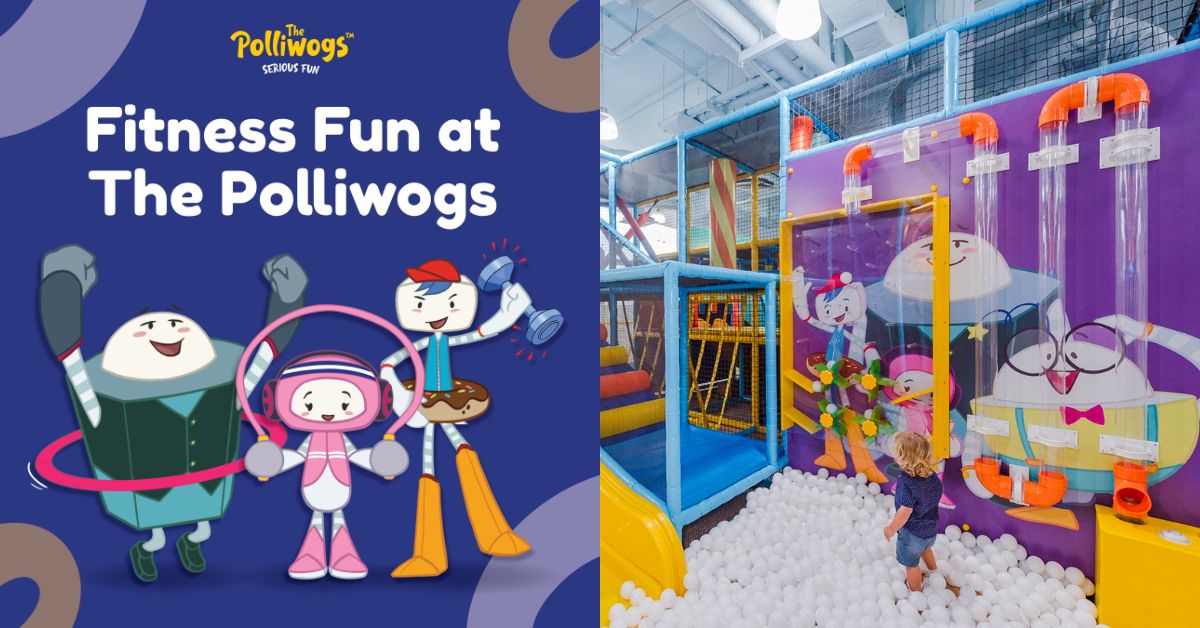 If you're still wondering where to bring the little ones this February, check out Fitness February by The Polliwogs! The Polliwogs is Singapore's leading family indoor playground, recreation and leisure complex. They will be hosting Fitness Fun Games and Kickcercise programs, as well as a Jumping Kids Free trial across various outlets. With a focus on fun, The Polliwogs strives to make every activity, including exercise, more enjoyable.
Suitable for kids aged 5 years old and above, the Seriously Fun Fitness Games Session is wonderful for kids of all skill levels. With workout games led by a certified instructor, this is a one-of-a-kind activity that creatively blends exercise and games.
Alternatively, the Seriously Fun Kickcercise Session is recommended for kids aged 6 years old and above. With a combination of elements from Pilates, kickboxing and dance. Led by a qualified Dancer and Fitness Coach, kids can look forward to high-intensity upbeat tunes while having a fun and engaging exercise.
Furthermore, the Jumping Kids Free Trial comprises a fun and intense Trampoline workout for kids between 5 to 8 years old. The trial is scheduled for various dates and times at two different outlets, and tickets can be obtained through The Polliwogs' website.
Fitness Fun February at The Polliwogs is happening at Vivo City (Jumping Kids Free Trial only) and Clarke Quay Central. Event dates are on 18, 19, 25 and 26 February 2023. Check out the schedule for exact dates and timings.
Best things to do in Singapore this January
Looking for places to visit in Singapore to enjoy the city's bustling night views? The Light To Night Festival is back again! Its 2023 theme "Here and Now" draws inspiration from how artists produce works in reaction to one's time and place. 
Featuring freshly commissioned works by local and international artists as well as a number of multidisciplinary programs - over 60 programmes with large-scale installations and a festive market with over 50 booths. 
To top it off, enjoy gallery gigs and live performances by our local singers housed in the National Gallery. As one of the most fun things to do in Singapore, you wouldn't want to miss this! Light To Night Festival is located in the Civic District of Singapore, from 6th to 26th January 2023. 
Check National Gallery's website for individual exhibitions' timings.
Seeking fun things to do while escaping from Singapore's scorching heat? Get to experience a snowy wonderland at Ice Magic: The Great Fantasy on Ice! Due to its huge popularity, its run date has been extended! Explore their 2,400 sqm winter playground - the biggest pop-up winter-themed attraction to ever exist in Singapore. The closest you can ever get to experiencing winter in Singapore! 
At a steep height of 11.5m, the indoor tentage is split into the Snow and Ice sections - housing a 70m snow slope, 260 sqm ice cycling rink, and more! Top it off with a snowy dining experience at their pop-up cafe and Ice Bar, where you can enjoy ice-cold beers and ice-themed cocktails. 
Ice Magic: The Great Fantasy on Ice is located at Bayfront Event Space, from 1st December 2022 to 29th January 2023. 
If you're looking for places to visit in Singapore during the Lunar New Year period, celebrate the Lunar New Year with ION Orchard! With abundant rewards and fun activities to do from now till 5 February 2023. Take insta-worthy photos of the bonsai, a symbol of harmony, balance, patience and luck - the main act of the mall's Lunar New Year decor this year. 
Look forward to meeting the wandering God of Fortune, spectacular lion dance and drum performances, and festive promotions at the World of Rewards pop-up which is among the highlights of the celebrations. Chinese New Year exclusives are available from brands such as 1-Atico, Elemis, Pinko, Shiseido, and TWG Tea. Furthermore, ION+ Rewards Members can receive a special set of exquisite red packets and a mandarin orange carrier when they shop at ION Orchard. Visit ION Orchard's website for more information. 
Did you know that Singapore Art Museum (SAM) has plenty of exhibitions at its Tanjong Pagar Distripark space? Enjoy free admission to Singapore Biennale 2022, a new multisensory work by Joo Choon Lin, and special programmes such as performances at the Wayang Spaceship, art tours, workshops and more! 
SAM has also launched other new exhibitions such as the Joo Choon Lin: Dance in The Destruction Dance which you can enjoy all the way till 16 April. With the best exhibitions in Singapore - what are you waiting for? Head over to SAM Tanjong Pagar Distripark today!
View SAM's website for more information. 
Want to enjoy fun things to do with your kids? Have a fun-filled adventure tu-gether at Lego's Prosperity Burrows event! Launched at Suntec City (12th January to 5th February), they have prepared an abundance of surprises and treasures in store - exclusive promotions included! Get together with your loved ones and let your creativity flow - you get to decorate a life-sized Lunar New Year greeting in legos, clean the 'burrows' with a specially curated LEGO Cleaning Machine to remove 'spoilt carrots', and many more! Redeem a LEGO polybag when you complete their themed challenges. Don't miss out on the special appearances by their LEGO mascots too! 
The fun doesn't end there - LEGO fans in the West can visit the pop-up at B1 JEM Market (16th January to 29th January) to revel in the festive spirit. Visitors can look forward to a festive wonderland of play with photo opportunities and activities
Did you know the Children's Museum of Singapore (CMSG) has been revamped recently? Formerly Singapore's Philatelic Museum, CMSG is the first ever museum catered to children aged 12 years and below. Encourages young visitors and their families to explore the power of play for learning in a safe environment. 
Their best exhibitions (which are permanent!) include A Voyage in Time - go on a time-travelling voyage to explore olden Singapore, with an immersive theatre show. Be on a lookout for their special exhibitions - some of the ones currently running include Imagine A Garden and Play Pod. Did I mention? Admission is free till 31 Mar 2023! Look no further if you're seeking fun things to do in Singapore with your kids. Children's Museum of Singapore is located at Coleman St, 23-B, Singapore 179807.
Children's Museum of Singapore is located at Coleman St, 23-B, Singapore 179807. 
​

Chinatown CNY Bazaar
One of the most fun things to do and popular places to visit in Singapore during the Lunar New Year period - the iconic Chinese New Year (CNY) Bazaar at Chinatown has finally returned after two long years of hiatus. As many as 280 stalls are set up along Smith Street, Pagoda Street, Trengganu Street and Temple Street carrying festive items and snacks. 
Get into the festive mood again as the place is filled with CNY decorations, light installations and tunes to celebrate the upcoming CNY - be sure to expect a buzzing crowd! The Chinatown CNY Bazaar runs from 1st to 21st Jan 2023. 
Huat's up this New Year! Wondering where to go in Singapore to enjoy great food while soaking into the celebratory mood? Head down to Singapore Sports Hub this Chinese New Year for their first Stadium Waterfront Carnival - featuring auspicious live events and fun-filled activities! 
Check out their first ever Asian Food Street (28-29 Jan, 4-5 Feb) with local delights from acclaimed chefs and delicious goodies for all ages. Look forward to live festive performances (28-29 Jan) such as LED dragon and lion dance performances, and many more! 
If you want to burn your calories from all the CNY goodies, the annual #HUATRUN (22 Jan - 5 Feb) is back at the 100PLUS Promenade with its 888-metre "prosperity" run track. 
View Singapore Sports Hub's Event Calendar here for more information.