Adelina Pang needs no introduction. As an established figure and one of Singapore's brightest stars in Feng Shui and Chinese Astrology, she has advised clients across all walks of life - even royalty. From hotels, shopping malls to football clubs and private rooms, Adelina Pang's expertise is varied and yet she remains humble and humorous; no wonder her clients love her!
We caught up with the Feng Shui master to get tips on positive energy and how to enhance our work, health and lives. Here's what she had to say!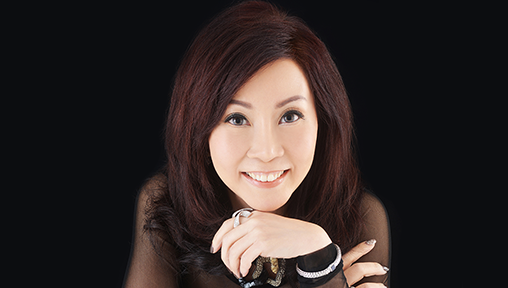 Vanilla Luxury: Tell us about yourself and how you came to be a Feng Shui consultant and expert?
Adelina Pang: I started to get interested in Feng Shui because of my elder daughter. People are often surprised to hear that I started this long journey as a mum seeking alternative and more wholesome means of improving my daughter's health. What then started as curiosity, moved on to become a passion where I ventured deeper into energy harnessing methods of Feng Shui by studying under several renowned Feng Shui masters across Asia. My daughter is now 27 and I have recently also become a grandmother!
Vanilla Luxury: What in the simplest terms are the principles of Feng Shui and how would you explain it to an absolute beginner?
Adelina Pang: Feng Shui is an old art and science that was developed in China. This art teaches you to balance the energies in any place - this is to assure people living there that they can have good fortune.
The literal meaning of Feng Shui is water and wind. The wind transmits energy that is present around us. It stops wherever there is water because water is a barrier. The water stops the energy and holds it in place, so it can spread to people living there.
Feng Shui masters know how to trap this energy and bring good luck to the resident.
The idea of Feng Shui is based on the 5 elements earth, wood, metal, fire, and water. This notion is a science that deals with the invisible energies of the Mother Earth and sky. In simple words, Feng Shui is about the balance between these elements.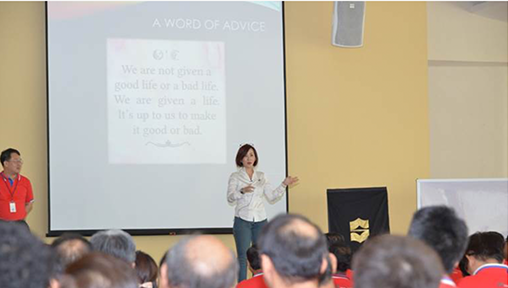 Adelina at one of her talks to corporates in Singapore
Vanilla Luxury: Feng Shui tips for the home. What are some of the easiest ways to improve Feng Shui where we live?
Adelina Pang: The key factors are the location and direction of your main door, the stove (as it affects the family's wellbeing) and the individual occupant's bed. And in addition, you can tap or activate the annual good qi with a water feature, fan, plants or just simply by using the area as much as possible. You have to focus on the details and these things can be used to improve your positive Qi, thereby also increasing your wealth and boosting your health. Feng Shui uses various techniques to manage and analyze the invisible energies and physical forms. This is to attract and preserve the positive energy at your home and office.
Vanilla Luxury: Is there a way to improve personal health using Feng Shui?
Adelina Pang: Absolutely! Sleep towards one's favourable direction and for this year, negate the sickness energies in SW & NE with 6 coins in a saltwater solution, or placement of metal sculptures such as a wind chime or bell.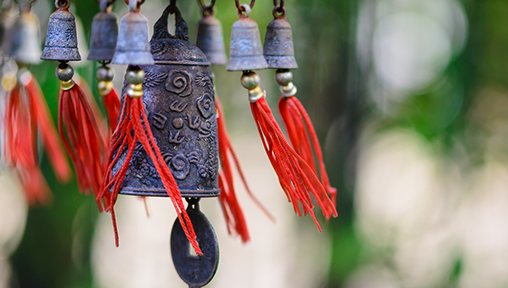 Vanilla Luxury: What about wealth? Can Feng Shui make one rich? And do colours play a role?
Adelina Pang: There are a lot of misconceptions about Feng Shui, including one that says Feng Shui makes people rich. Feng Shui is not about a tortoise or a laughing Buddha or a wind chime. It does not include placing good luck items and it doesn't have any link to a religion or culture.
Moreover, the Feng Shui is not just about interior design, but about balancing the Yin and Yang energies. So, it is basically a way to improve the quality of your life.
This concept is about using metaphysics and applying it in your life. With the help of Feng Shui, you can work with the energies present in your surroundings. You can even recognize the negative energies that lead to negative circumstances. This helps you in finding the balance between the energies.
Colours honestly have little effect on Feng Shui, they only affect one's mood. That said, shades of red, orange, yellow, pink are best kept minimal or avoided as it can enhance the negative sickness and obstacle energies around you.
As curious as us? Should you want to learn more, get in touch with Feng Shui Master Adelina Pang right away.
Adelina Pang, Phone +65 6430 6766