Ginett Restaurant & Wine Bar has a new addition to their team and she's a 28-year-old female Sommelier based in Singapore. We spent two hours with Justine Le Merle learning how to choose the famous and highly coveted wine blend in the world - Bordeaux wines.
Home to over 10,000 producers of close to 70 million cases of wine per vintage, picking the perfect bottle of Bordeaux is no easy feat. Justine whittles it down to five prized bottles—each of varying terroirs, regions, châteaux and vintages—and the perfect pairing and occasion to break one out.
We attended the workshop by Justine on your behalf and here's a guide on the wine and food to order the next time you visit Ginett Restaurant & Wine Bar.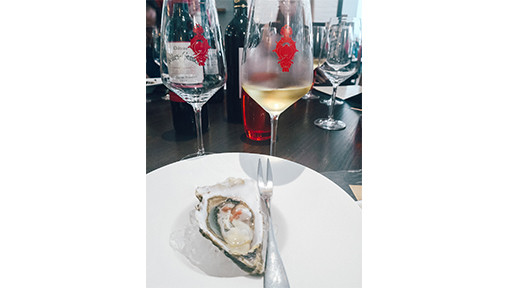 White Wine
Château de Landiras, Graves White 2019
60% Sauvignon, 40% Semillon
Justine's Food Pairing Recommendation: An aperitif with seafood, fish, white meat, dessert and fruits. We tremendously enjoyed ours with Fine de Claire Oyster Number 3. Ginett has an Oyster Frenzy Thursdays from 6 pm where French-imported oysters are at $1 per piece.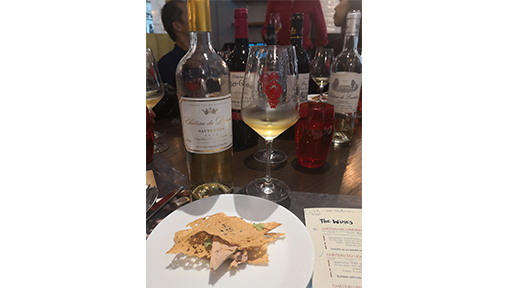 Sweet White Wine
Château Du Levant, Sauternes 2012
Sémillon 85%, Sauvignon 10%, Muscadelle 5%
Justine's Food Pairing Recommendation: Foie Gras, desserts and blue cheese. Although most of us were not fans of sweet wines, we enjoyed the Château Du Levant on it's own and with Foie Gras Terrine with brioche & fig marmalade. A must-try combination.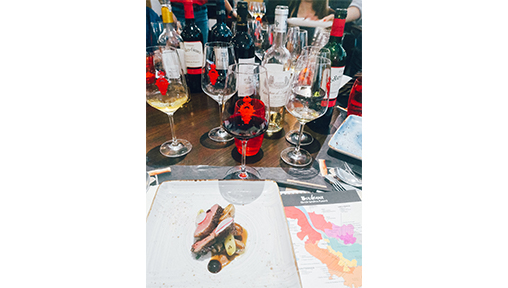 For Merlot Lovers
Château Belles-Graves, Lalande De Pomerol 2014
Merlot 80%, Cabernet Franc 20%
Justine's Food Pairing Recommendation: Red meat, duck and cheese. We were not huge fans of duck but were pleasantly surprised that the pepper crusted duck breast and blackcurrent reduction was really well done.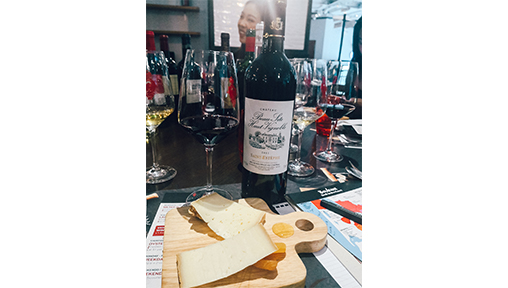 Our Favourite Red
Château Beau-Site, Saint-Estephe 2011
Cabernet Sauvignon 55%, Merlot 40%, Petit Verdot 5%
Justine's Food Pairing Recommendation: Red meat, game and hard cheese. Justine selected the Bethmale & Ossau-Iraty cheese that came with apricots and honey.
Cru Bourgeois
Château Malescasse, Haut-Medoc 2009
44% Cabernet-Sauvignon, 47% Merlot, 3% Cabernet-Franc and 5% Petit Verdot
Justine's Food Pairing Recommendation: Rack of Lamb, game or grilled beef or the fruit gratin with rum sabayon & vanilla ice cream.
Ginett Restuarant & Bar is located at 200 Middle Road Singapore 188980.
From now to 31 March 2019, guests can eat and drink their way through France with Ginett's Goût de France three-course menu at S$55++, and with wine pairing specially curated by Justine at S$80++.