Wondering what pre-loved clothes are worth? Turns out they can go a long way in supporting a good cause. The following organisations tell you what can be done with pre-loved items such as clothes, furniture, bags and many more. Donate them, upcycle them, swap them or buy them for charity; all to help a number of communities and even to save the environment.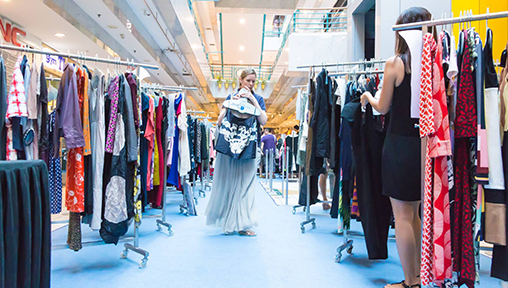 Buy pre-loved high-end designer brands at massively reduced prices at Buy To Save,
an exclusive three-day pop-up sale for a worthwhile cause.
The vast majority of items sold have been collected through Club 21's Style It Forward donation drive throughout the year. With brands such as Balenciaga, Carolina Herrera, Diesel, DKNY, Jimmy Choo, Marni, Paul Smith, Tods and Tory Burch on the sale floor, there is certainly something for everyone.
80% of net proceeds will support the Singapore Committee for UN Women's advocacy against gender-based violence, including outreach through the "Help Anna" campaign and "Her Justice" workshops in Singapore.
10% of net proceeds will fund UN Women Cambodia Roka Commune project, to empower women living with HIV and to secure livelihoods. Another 10% of net proceeds will fund the UN Women Safe Cities Metro Manila Programme, to reduce the risks of sexual harassment and violence in public spaces.
Buy to Save 2017 will be held at Forum The Shopping Mall, Basement 1 Atrium, between 3rd and 5th November 2017, from 10am to 8pm.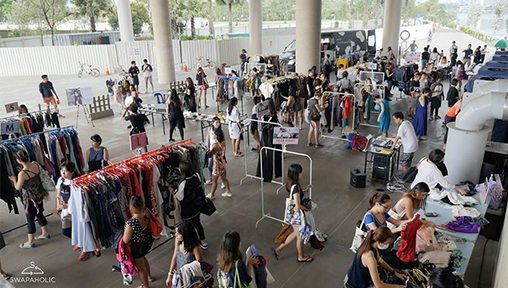 Did you know that most of us don't end up using 60% to 80% of our clothes? Did you also know that textile is the second most polluting industry after the oil and gas sector? Time to think twice, thrice even, before making a new purchase!
Make swapping the new shopping with Swapaholic. It is a clothes and accessories swapping platform, event based. Clothes swapping is the green way to do fashion; it reduces waste, reduces the use of natural resources, and reduces tragic human impacts. Besides saving the planet, declutter and refill your wardrobe without burning a hole in your pocket.
Rest assured that Swapaholic follows strict rules in ensuring that all items collected are in excellent condition.
Join the Christmas SWAP PARTY on 2nd December 2017 from 4pm to 7pm at Liang Court Mall. For more information, visit their website at http://www.swapaholicevents.com/.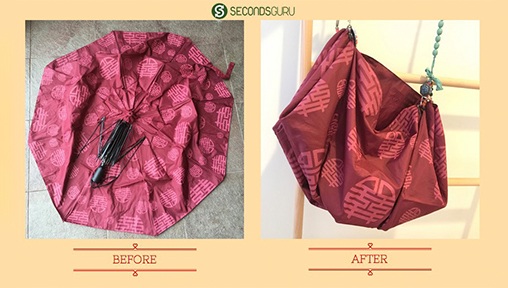 Secondsguru runs on the motto "Green Living. Made Easy." The focus is on solutions that make sustainable living a fun, creative and practical goal for all individuals.
The website contains how-to articles, inspirational eco-warrior profiles, recommended eco brands, as well as an eco calendar, all geared towards leading people to more environment-friendly lifestyles. They are also increasingly focusing on education through workshops, events, and talks.
One of the most popular and quarterly event is the Piggy Bank Club. During the workshop, kids get together to learn about ways to guide their family to lead eco-friendly lifestyles and also make upcycled piggy banks. The savings are donated to a Singapore based charity. The piggy bank is dismantled and the materials recycled as far as possible. In the process the kids learn about how to be kind to the planet, recycle, save and donate!
They also run a workshop on upcycling old broken umbrellas to make sling bags at Earthfest and offer corporate training modules.
To keep updated with their latest workshops, visit http://secondsguru.com/calendar/.
When shopping for a new wardrobe, consider these sustainable fashion brands that are eco-conscious and socially responsible.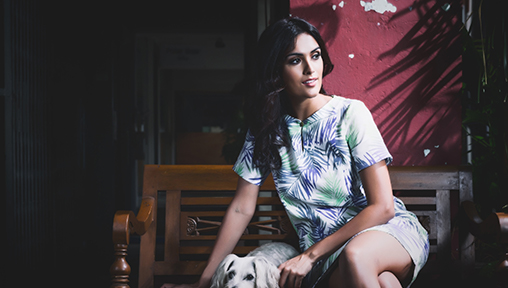 Zhai is Singapore's pioneer eco-friendly and vegan company with original designs focusing exclusively on natural fibres like bamboo, linen, tencel, eucalyptus etc.
The brand carries a full collection of styles and strive to be an environmentally responsible fashion house, offering classic, chic and versatile pieces, without compromising on quality, comfort style or affordability.
Zhai partners with like-minded, socially conscious organizations offering fair-trade, organic, recycled or upcycled fashionable products.
Their boutique at United Square has been rebranded as FoliAge and is Singapore's one and only multi-brand sustainable fashion and lifestyle boutique.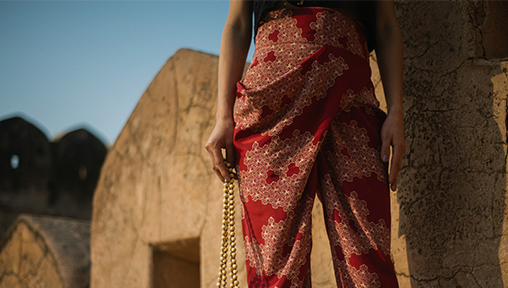 MATTER reinterprets textile heritage into prints that tell stories of where and why they are made. Their mission is threefold – to foster designer-artisan collaborations, inspire customers to value provenance and process, and pioneer industry change and sustainability for rural textile communities.
Founded in 2014, the organisation began simply with the intention to make where and why something is made, and by whom, matter. An idea borne of conversations and late night dreaming between two friends became reality after a cross country fundraising road trip from North to South India. Grounded on purpose and impact, they always knew that they wanted this to go beyond creating products that reflect a culture's heritage in its craft.