Fall in love with Delhi's past and present through a curated visit to its historic sites, pristine organic farm villas on the outskirts. Get the opportunity to take part in various cultural activities and traditional Ayurvedic relaxation.
This seven-day journey has been carefully designed by Heartsoul Journey, a company that specialises in creating a holistic experience for the people travelling with them. Delhi 'insiders', the carefully selected experts, who accompany you throughout the trip will take you off the beaten track, on a unique path with an emphasis on supporting local communities.
Start the Day Right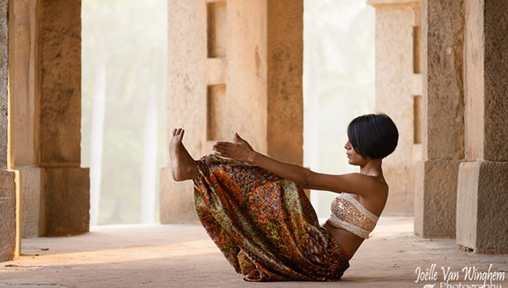 Early morning yoga takes place on a rooftop daily with the highly experienced and credible Priyanka Devi Gupta. Priyanka has been practicing yoga for many years and has developed a personalised form of yoga which mixes traditional with more modern techniques. She creates a comfortable and tailormade class for her students.
A Foodie's Dream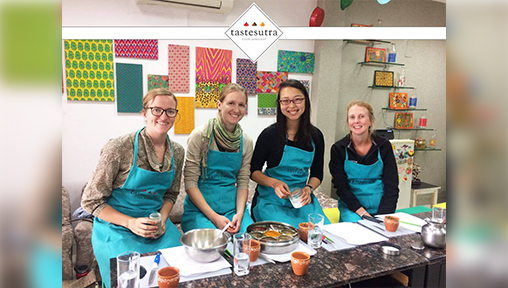 Join Anchal Bhalla of Tastesutra and her huge passion for everything food-related. She says, "the only thing I like better than talking about food is eating." Her love for Indian cuisine is infectious. Anchal will take you to a local market to buy spices and ingredients to cook a sumptuous five-course Indian meal. Whether you are a seasoned cook or an amateur, you will enjoy Anchal's fun and interactive classes.
In the late afternoon, enjoy a tea tasting ceremony with chocolate pairing with professional Tea-Taster and creator of Anandini Himalaya Tea, Anamika Singh. The day will end with a tour of the local bars giving you a chance to relax and explore the nightlife.
The interesting and exciting itinerary continues with a visit to an organic farm. Amidst the Aravali hills that surround Delhi, you will pick your own organically grown, fresh vegetables and cook them. You will also get the chance to enjoy a camel ride.
Local and Unique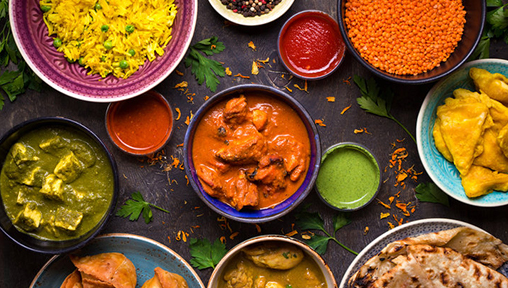 Included is a half-day tour of Old Delhi. Walk through the bazaar, excite your senses at the spice market, ride a rickshaw, and sample delicious street food. Feast on juicy kebabs and mouth-watering aloo parathas which are simply to die for. You will also have the opportunity to taste a traditional meal in a Haveli, an old private mansion which accommodates a local family.
No trip to India is complete without sampling henna artwork on your hands or arms. An artist is provided for the evening at the villa for you to go wild with this traditional Indian decorative technique. There will also be a visit to these historical sites - the Lotus Temple, Humayun's Tomb, Gandhi Memorial, Lodhi Gardens, Agrasen Ki Baoli, the President's House and the India Gate.
Support a Local Community Project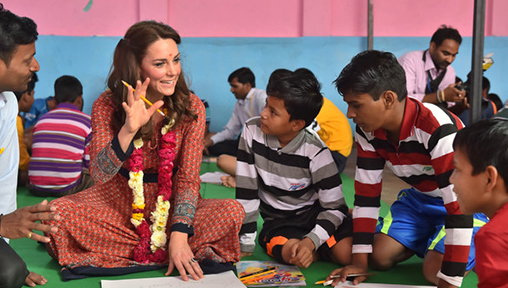 The Salaam Balak Trust is a non-profit organisation that provides a safe space for working and street children to fulfil their dreams. Hear about how this charity helps vulnerable, emotionally frail children with their drop-in centres, access to education and health care, helping to create strong and independent young adults. Have the opportunity to support a well-deserving and successful community project. The organisation was recently visited by the Duke and Duchess of Cambridge, Prince William and Kate Middleton.
Feel the Beat of India, Relax and Unwind
Learn all about Indian classical and contemporary music one evening with the award-winning Shikha Ganguly from Sounds of India. In this casual and fun workshop you will learn the fascinating history of Indian music, try traditional instruments like a Sitar and a Harmonium whilst learning all about the various forms of Indian music, including music made popular in Bollywood.
To soothe those tired muscles after exploring and experiencing such unique places you will be pampered with an Ayurvedic massage. Ayurvedic means 'knowledge of life' and focuses on positive health and fulfilment. The last day presents a perfect opportunity to unwind and take stock of the sights and sounds you have seen on this magical trip of a lifetime.
Join Heartsoul Journey for this amazing 7 day journey! The scheduled dates in March 2018. For more information contact Jasmine of Heartsoul Journey at 96987802 or [email protected].