For the environmentally conscious, or even those who would like to do their part for the less privileged, here's a simple way to contribute! Instead of throwing away items that no longer "spark joy" in you, consider donating them instead to these organisations that take in secondhand items. What no longer sparks joy to you can make a big difference in reducing the harm to our environment by reducing and reusing our used items that are still in good condition.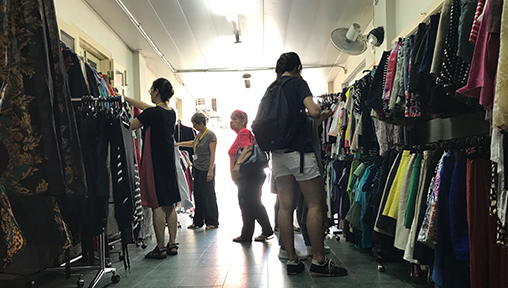 Started by the Singapore Council of Women's Organisations (SCWO), the New2U Thrift Shop is a shop that is managed entirely by volunteers. SCWO is driven by women's issues in Singapore and works to coordinate women's organisations nationally. Proceeds from the sale of the donated goods go towards Star Shelter (a women's crisis shelter run by SWCO) and other SCWO initiatives.
How to donate: Drop off your items at the SWCO centre (address below) with it labelled "Donation for New2U" during opening hours. Nothing to donate? You can still support them at their upcoming Biannual Saturday Bazaar on 25th May! 
What to donate: Clothes (men, women and children), books, toys, bags, accessories, shoes, crockery & utensils
Address: 96 Waterloo Street, Singapore 187967
Opening hours: Monday to Friday, 10.30am to 2.30pm, and on the last Sunday of every month (11 am to 2.30pm).
Contact: (+65) 6837 0611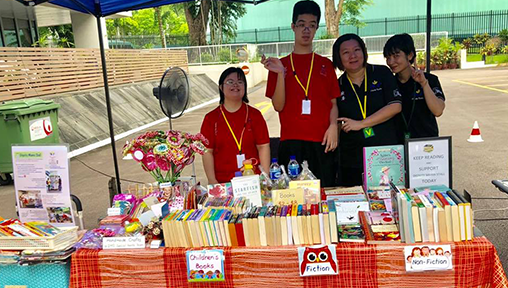 Source: Dignity Mama Facebook
Have books lying around that no one reads anymore? Kids can grow out of books very quickly, so why not try donating your used books to Dignity Mama? You'll not only be giving the gift of reading but also giving young adults with disability a chance at practising their entrepreneurial skills. Save the environment while empowering disabled young adults with your generous donation of used or new books!
What to donate: New or pre-loved books
Address: Blk 267 Serangoon Ave 3 #02-02, Singapore 550267
Contact: (+65) 8189 7678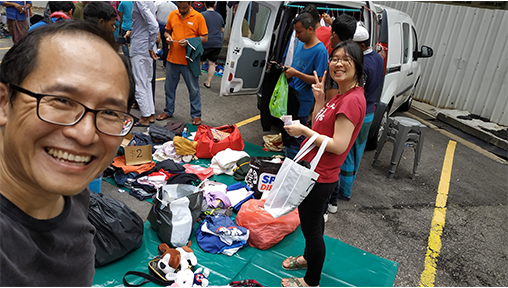 Source: HOME Facebook
Working to help immigrant workers who have suffered abuse whilst here in Singapore, the shelter at HOME requires items that are mostly in good condition as their residents use the items almost daily. Drop your items off at their shelter. If you're unsure if the item can be donated to them, do feel free to drop them a message at their site to check with them first!
How to donate: Drop off the items at the shelter during opening hours
What to donate: Polo shirts (good condition), kitchen appliances (good condition)
Address: 495 Geylang Road #02-01, Singapore 38945
Opening Hours: 10am-6pm, Monday - Friday
Contact: (+65) 6741 1725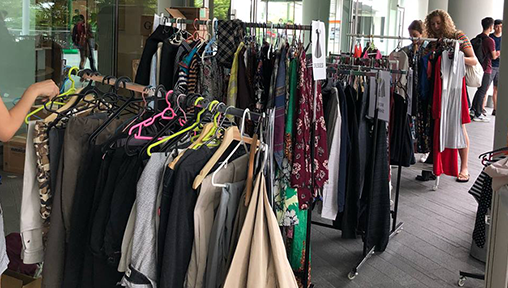 Source: Greensquare Facebook
Wastage of textiles is a big issue in cities, instead of trashing your old clothes or fabrics, do consider sending them to Greensquare for recycling. They do corporate partnerships as well, great for companies that deal with significant amounts of textiles and fabrics. Reach out to them to find out more about corporate partnerships! Follow them on Facebook and Instagram for updates on their recycling programs! 
How to donate: Schedule a free collection here for more than 10kg of fabric, otherwise, drop them off at these locations.
What to donate: Clean clothes, clean and wearable paired shoes, clean household linen (e.g bedding & curtains), accessories (e.g belts & bags)
Contact: https://www.greensquare.com.sg/contact
5. MINDS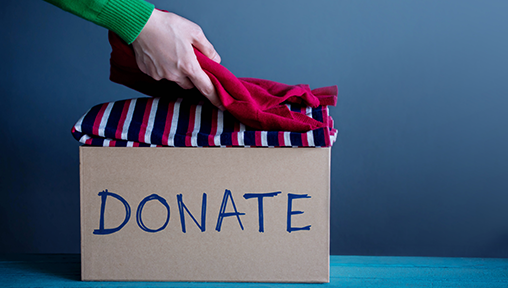 A Voluntary Welfare Organisation (VWO) that manages four thrift shops around Singapore that are run by trainees with intellectual disability and volunteers, MINDS takes in a wide variety of used items. Help empower their trainees by supporting their thrift shops through your generous donation of used items.
How to donate: Drop off the items at the listed locations (except MINDS Shop Plus@NTUC Healthcare)
What to donate: Luxury items, kitchen appliances, musical instruments (click here for an extensive list)
Address: 800 Margaret Drive, Singapore 149310
Contact: (+65) 6479 5655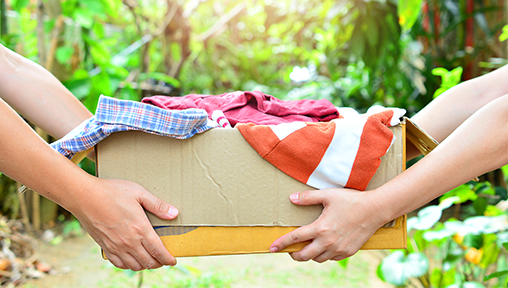 A network created to help reduce waste and encourage goodwill, this is a platform on both Facebook and Yahoo group that you can post descriptions of the items you would like to give away for free. Once you've gotten comments or private messages on your post, you can arrange with the person on collection.
What to donate: Anything that is in working condition, appropriate and reusable.
Contact: info@freecycle.sg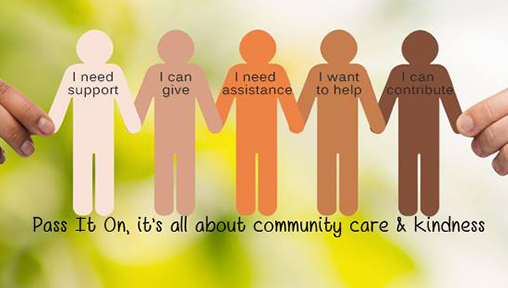 Source: Pass-It-On Facebook
A platform to connect the general public to VWOs, simply sign up as a donor, go to their site and view the wishlist listed by various VWOs. Items often requested include (but are not limited to) household items, furniture, electronic devices amongst others.
What to donate: Commonly requested items like small refrigerators, table fans, television sets, rice cookers, washing machines, thermos flasks
Address: 819 Upper Serangoon Road, Singapore 534678
Contact: (+65) 85119160 (Ms. Gina Ang)
Source: Action for Singapore Dogs Facebook
Buying in bulk can be cheaper sometimes, but for things like dog food which may have a short shelf life, do consider donating to Action for Singapore Dogs to help feed the foster dogs in their shelter. A non-profit, non-government organisation, a few weeks worth of dog food can mean a lot to them. For any dog related item donation, do check in with them at their hotline or email them at info@asdsingapore.com.
How to donate: Drop them an email or call ASD to make arrangements.
What to donate: Dog food, flea and tick medication or heartworm medication, dog related items.
Contact: (+65) 6100 2737