Culinary leaders from all over the globe will come together for 10 extraordinary days this 8 - 17 November 2019 for Western Australia Gourmet Escape presented by Westpac - a unique celebration of the State's incredible food, wine and produce.
International superstars include David Chang Owner of Momofuku, Ivan Brehm Chef-Owner of Nouri, and many other chefs and wine experts, who will be welcomed by Australia's brightest stars including Alla Wolf-Tasker AM, Jock Zonfrillo, Josh Niland and Seth James just to name a few.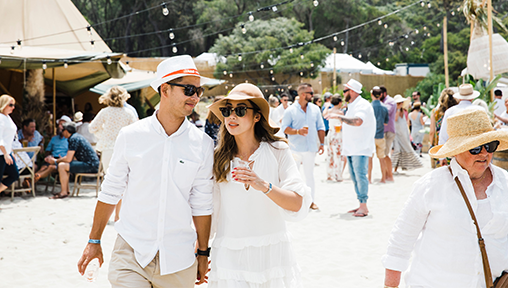 The 2019 program will be held in Perth, Swan Valley and Margaret River.
SWAN VALLEY & PERTH
Date: 8-14 November 2019
Gourmet Feast in the Valley - 9th - 10th November
A new family-friendly food and music event held on the stunning grounds of Sandalford Winery over the festival's first weekend. Celebrating artisanal produce and authentic culinary experiences, visiting chefs include the first rock star chef Marco Pierre White, hardcore carnivore Jess Pryles and Christian Stevenson aka DJ BBQ. The soundtrack will be pumping with Aussie alt-rock favourites The Rubens headlining on Saturday 9 November supported by Fergus James, 6-piece soul act Odette Mercy and Her Soul Atomics and Aussie DJ and Chef Andrew Levins.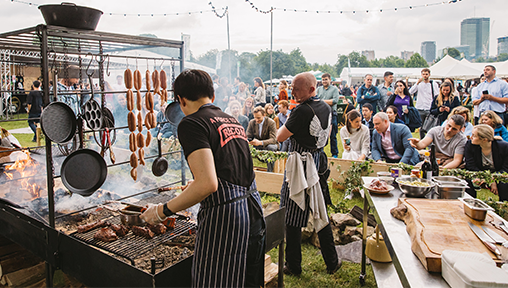 The Sunday session is all about celebrating Western Australian musicians with the local singer-songwriters Web Rumors, indie-pop songstress Carla Geneve and rock goddess Abbe May taking to the stage. Not forgetting the little ones, poptimistic dirtgirl and her band Mother Earth (Saturday 9 Nov) and Aria award-winning children's performer Justine Clarke (Sunday 10 Nov) will keep the kids entertained. Guests can also take part in hands-on activities and masterclasses, enjoy locally-focused festival food by some of Perth's hottest food trucks and revel in the drama of cooking over the flame at the Feast Fire Pit presented by Australian Good Meat.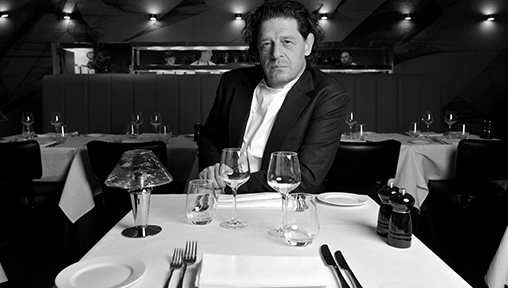 Marco Pierre White on the Past, Present and Future of Food: Presented by Synergy - 8th November
The first rockstar-chef, expect the unexpected with Marco Pierre White. The chef responsible for kickstarting many famous chefs like Gordon Ramsay, be ready for an exciting dinner at Sittella Winery. Dinner by the first British chef and youngest chef worldwide to win three Michelin-Stars will certainly be a feast that you shouldn't miss!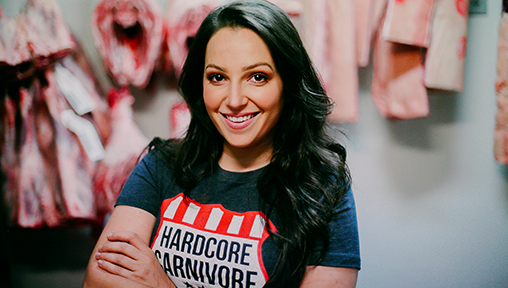 Low and Slow with Jess Pryles presented by Australian Good Meat - 8th November
Aussie Jess Pryles is a cook, author and TV host. She creates dynamic original recipes with a Southern and Tex-Mex twist and is also a respected authority on low and slow smoked meats, particularly Texas-style barbecue. Jess is a co-founder of the Australasian Barbecue Alliance, so be prepared for a meaty, smoky barbecue delight!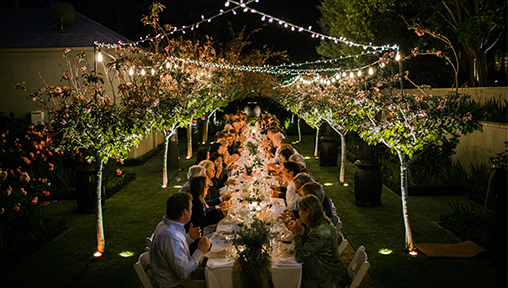 MARGARET RIVER
Date: 15-17 November 2019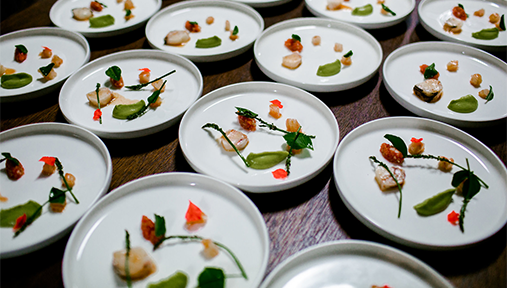 Into the New Africa #1 - 15th November 2019
Foraging, respect for the land and a deep love of country: South Africa's Kobus van der Merwe, from The World Restaurant Awards' Restaurant of the Year 2019 Wolfgat, is heading to Western Australia to prepare an intimate, personal dinner with Paul Iskov of Fervor.
Eating at The Crossroads: Nouri Comes to Vasse Felix - 15th November 2019
Ivan Brehm pioneers Crossroads Cooking, a culinary practice which reveals the complex web of shared food histories that influence what we eat today, exploring the global story of human connection. Ivan Brehm will team up with Vasse Felix's Brendan Pratt to weave the practice through the menu, paired with wines from the vineyard, a pioneer in their own right.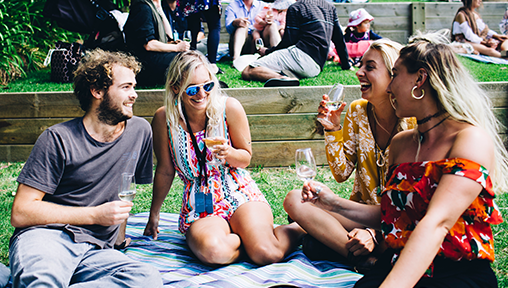 Ristorante Cracco at Cape Lodge presented by Singapore Airlines - 16th November 2019
Traditionally reserved for visiting Chefs over the festival weekend, the elegant Cape Lodge lakeside restaurant will open its doors for Gourmet Escape attendees to experience a unique collaboration between resident local chef Tony Howell and Milan Master Carlo Cracco for one night only.
Mission Chinese X Chow's Table presented by Gage Roads Brewing Co. - 16th November 2019
From the eclectic streets of NYC to the picturesque valleys of Margaret River, this unique partnering will see Mission Chinese mastermind Danny Bowien collaborate with local legend Malcom Chow for a Chinese banquet like no other.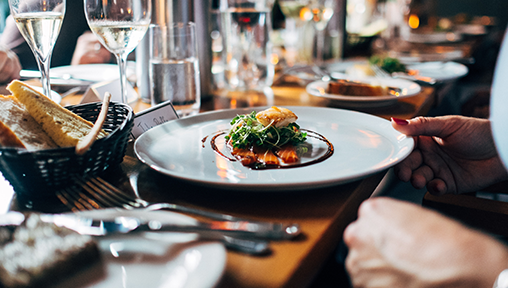 From Fin to Tail: Saint Peter X Amelia Park - 16th November 2019
Josh Niland, one of the world's most talented fish whisperers, comes to Margaret River to combine forces with Amelia Park's Blair Allen who champions incredible local produce and seasonal cooking, paired with Amelia Park's award-winning wines.
Mark Best on the Ocean Dream - 15th - 17th November 2019
Join Australian Chef Mark Best for a one-of-a-kind luxury cruise on idyllic Geographe Bay on board the luxury catamaran 'Ocean Dream.' Mark Best's cooking combined with spectacular views and world-class local wines will make for an unforgettable experience.
Tickets go on sale at 9 am AEST on Thursday 18 July. For the full event details, visit www.gourmetescape.com.au.