Christian Louboutin unveils its Fall/Winter 2019/20 collection, an extensive range of whimsical shoes for both men and women worldwide both in-stores and online. 
Inspired by his journeys from sunny Portugal to the beauty of the enchanting Himalayan Steppes, no destination seems beyond the reach of Christian Louboutin's inspiration as he creates an all-new range of iconic red-sole shoes for men and women.
From childhood theme parks to 70's Milan art world to Paris night cabaret scene of the 80s, here are our favourite picks of Christian Louboutin's latest collection that is fit for every occasion.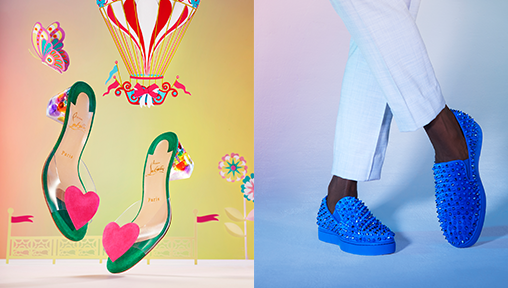 Christian Louboutin Fall/Winter 2019/20 Collection - Festiloubi
The Festiloubi collection is a celebration of joy, optimism and unbridled creativity. Taking you back to the carefree days of childhood, these gorgeous shoes are bursting with colours and materials recalling the vitality of youth. From rainbow patterns to colour-blocked styles, the vibrant hues on women's shoes evoke the thrill of amusement parks and fairgrounds which is absolutely adorable.
Over on men's, we absolutely loved the Cyclade blue shoes that are such a colour pop. As much as we would love to show you the entire collection, we highly suggest that you head down to the boutiques and try these gorgeous pairs on.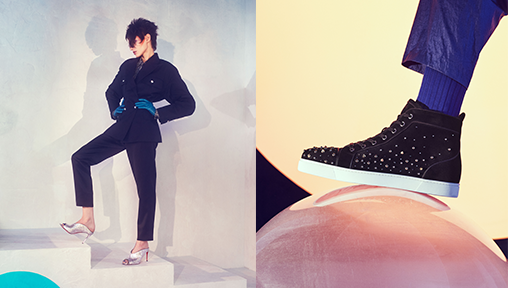 Christian Louboutin Fall/Winter 2019/20 Collection - Nuit Blanc
The perfect statement shoes to party in, don't leave your homes without them. Vintage-inspired pieces and iconic designs evoke Louboutin's memories of Paris' night cabaret scene in the '80s. Imagine your shoes shining bright like a diamond. These brilliant metallics are designed to sparkle into the night with glittering strass and diamond-like studs. We can't wait to be caught wearing them on a night out.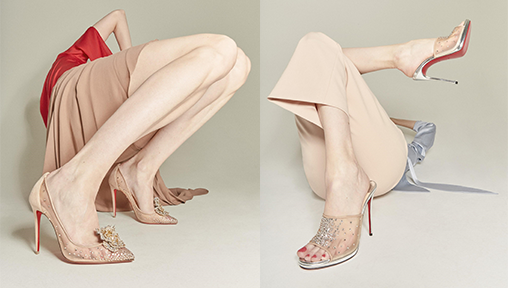 Christian Louboutin Fall/Winter 2019/20 Collection - Himalayan Heights
Wild nights call for a return to tranquillity in the snow-capped Himalayas.  An ode to Louboutin's love of nature, wild flora motifs and frosty silvers adorned both men's and women's styles. Continuing the wintry theme, Point de Croix and crystal-studded embellishments bring an evening wear sensibility to sleek pumps.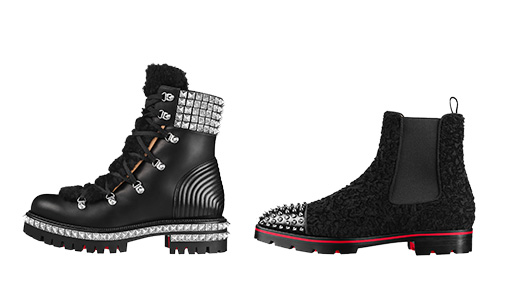 Following skiing style codes, both men's and women's ankle boots are toughened up with new lug track soles and hiking laces. Whoever said you had to leave the glamour behind while hiking. Masculine loafers, derbies and motorcycle booties have got Louboutin's signature studs added to them, while the men's sneakers have got fur trimmings for a distinctively alpine feel.
Christian Louboutin's Fall/Winter 2019/20 Collection is available online and in Christian Louboutin Boutiques worldwide.