Christian Louboutin India unveils its new collection of baby shoes, exclusively at the newly revamped boutique, DLF Emporio.
Inspired by the charm of coordinating mummy and baby outfits, the new Christian Louboutin collection of baby shoes comes in four exclusive colours and prints. A mini-me style, these baby shoes take cues from Christian Louboutin's women's shoe line, proving that style truly knows no age.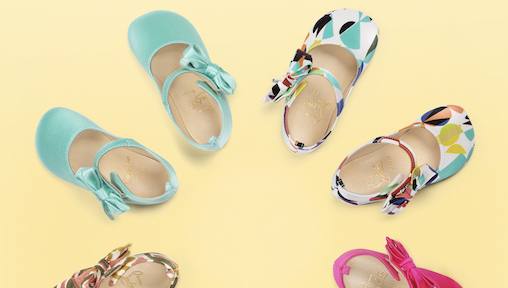 Limited Edition Christian Louboutin Mummy and Baby Shoes Collection
With all four baby shoes coming in a tiny size replica of Mummy's favourite Christian Louboutin shoe, the collection comes in an assortment of cool blue tones, a bold pink and two abstract prints, ensuring that there is something for every mini trendsetter aged 6 to 9 months old.
Each adorable bow-embellished Christian Louboutin baby shoes is a miniature take on Maison's design codes and requires the same unique savoir-faire to create. The chicest addition to baby's summer line-up, the Maison's latest limited collection makes for the perfect introduction to the world of Christian Louboutin!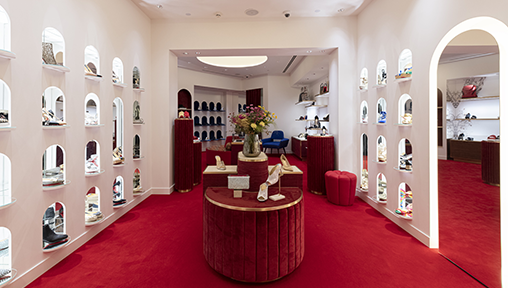 Where to Get Your Hands on the Christian Louboutin Baby Shoe Collection
The collection is exclusively available at the newly renovated Christian Louboutin boutique at DLF Emporio, in the capital which opened on 11th September 2019.
Imagined as a spacious room, the boutique is a nod to Christian Louboutin's universe. The delicate ambience is perfectly contrasted with the impressive Murano glass chandelier and the conversation sofa twisted with traditional Indian fabrics as a tribute to Christian Louboutin's love for travels.
Address: DLF Emporio Mall, 4 Nelson Mandela Marg, Vasant Kunj, Unit Number 111, Ground Floor, New Delhi, 110070