"All of these wild species and spaces are vanishing under our watch, and it's up to us to do something about it now. Not in 20 years. Now." - Founder Sylvie Chantecaille
Chantecaille unveils its Fall 2019 Makeup Collection, a philanthropy collection of luminescent eyeshadows, a lipstick, blusher and an eye brush crafted especially for applying the new Luminescent Eye Shades.
An exclusive pearlescent, creamy, and crease-resistant light-catching eyeshadow that washes the eye with multi-dimensional shimmer, the "Luminescent Eye Shade" comes in six new iridescent earth tones.
Each "Luminescent Eye Shade" supports six of Africa's most endangered animals including cheetahs, giraffes, lions, rhinoceroses, pangolins and elephants with a portion of the proceeds from each eyeshadow giving back to a different wildlife conservation nonprofit organisation.
The future of these wildlife species is uncertain due to threats such as conflicts with humans, poaching and shrinking habitats. Chantecaille's new eyeshadow collection pays tribute and provides a voice to these beautiful endangered animals.
Here are the six eyeshadows and wildlife conservation nonprofit organisations: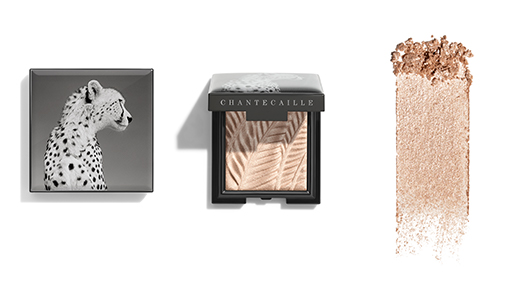 Based in Namibia, Cheetah Conservation Fund is up for a race for survival ever since 90% of the world's cheetahs vanished in the last century.
Cheetah Conservation Fund helps the planet's fastest mammal by building conservancies and teaching farmers how to manage goats and sheep with livestock guarding dogs, so humans and animals can thrive together.
Cheetah Eye Shade: Warm Champagne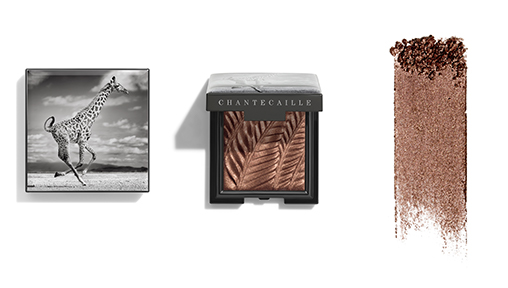 Working hands-on with partners in 15 African countries, the Giraffe Conservation Foundation is the only organisation in the world dedicated solely to saving giraffe throughout their range.
With only 111,000 remaining in all of Africa, giraffes are facing a silent extinction and Giraffe Conservation Foundation is ensuring that these giraffes are safe using methods like community-based "giraffe guards" initiatives, innovative tracking technology and translocations.
Giraffe Eye Shade: Burnished Brown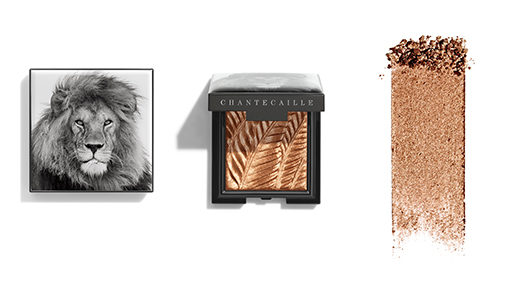 Chantecaille Luminescent Eye Shade - Lion, Lion Guardians
Kenya-based Lion Guardians empowers Maasai warriors by transforming them from lion killers to lion protectors. With traditional knowledge and new technologies like GPS to monitor lions and protect communities, Maasai warriors develop a sense of kinship with lions and are able to participate actively in their conservation.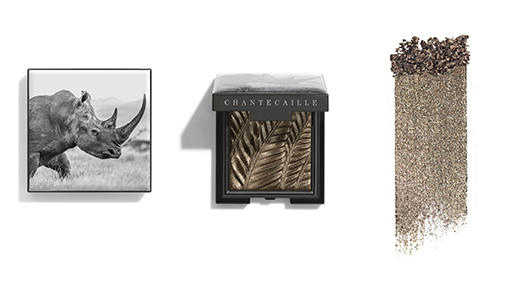 Chantecaille Luminescent Eye Shade - Rhinoceros, Sheldrick Wildlife Trust
Sheldrick Wildlife Trust is renowned for their work with elephants, but they also protect rhinos from being poached for their horns. With the recent expansion of Meru National Park Rhino Sanctuary in Kenya, it has created more space for rhinos and safe passage for other large species.
Rhinoceros Eye Shade: Sophisticated Olive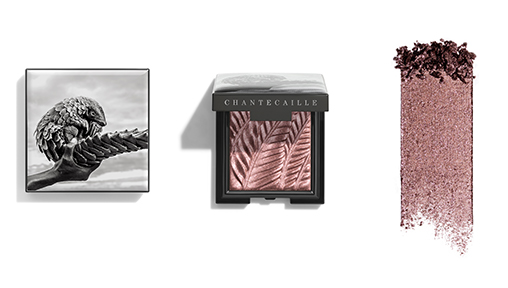 Chantecaille Luminescent Eye Shade - Pangolin, Tikki Hywood Foundation
Pangolins are usually shy but this unique creature is the most trafficked mammal on the planet, coveted for its keratin scales, which are falsely believed to have medicinal properties.
The Tikki Hywood Foundation in Zimbabwe focuses on the rescue, rehabilitation and release of the pangolins in captivity and other illegally traded animals across Africa.
Pangolin Eye Shade: Dusky Violet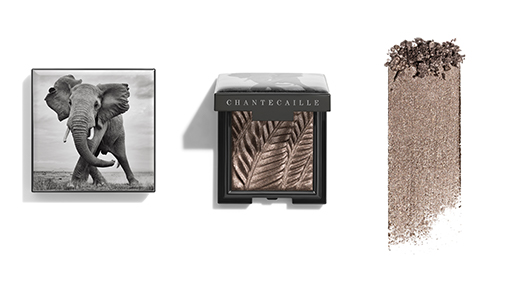 Chantecaille Luminescent Eye Shade - Elephant, Space For Giants
Space for Giants protects elephants in their habitat and the communities that surround them by providing frontline security, boosting wildlife crime convictions and stopping elephants from raiding people's crops by building "smart fences" across Kenya, Gabon, Uganda and Botswana.
Elephant Eye Shade: Shimmering Grey Taupe
Besides these six eyeshadows Here are the other makeup products that Chantecaille offers in its Fall 2019 Makeup Collection:
Chantecaille Shade and Sweep Eye Brush
With vegan bristles engineered to pick up precise amounts of product hug the eyelids comfortably, the Shade and Sweep Eye Brush is crafted especially for the "Luminescent Eye Shades".
Chantecaille Cheek Gelée
Giving cheeks a soft and natural blush, Cheek Gelée combines the dewy freshness of a gel with the lasting power of a stain, making application easy with just your fingertips.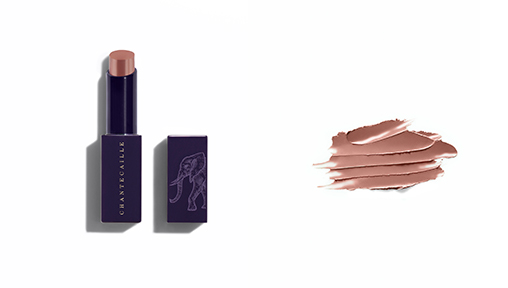 Chantecaille Lip Veil - Tamboti
A warm, wearable nude that complements any skin tone, Tamboti gives lips a gleaming colour with an emollient, nourishing glaze that feels deliciously smooth and silky. Lip Veil was created exclusively to support Space For Giants, the African-based nonprofit conservation committed to protecting the migratory paths of elephants.
Lip Shade: Tamboti - warm, wearable nude
The Chantecaille Fall 2019 Makeup Collection is available online now and at Takashimaya.