We all know that champagne is the ultimate celebratory drink. Trust me, discovering the food and drink pairing of champagne and truffle fries is something to celebrate about.
Sceptical about this unique pairing? Try it and find out for yourself! The champagne's acidity and bubbles make for an excellent complement to the fries' saltiness and crunch. In fact, it even has the stamp of approval from the folks at Moët & Chandon themselves.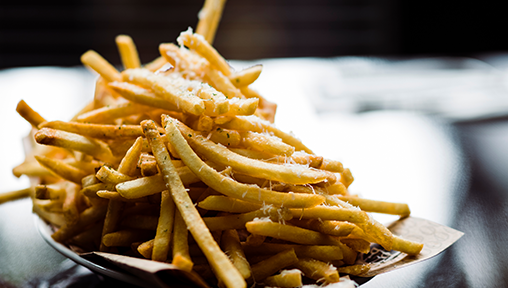 While not exactly a novel discovery, this food trend hasn't truly caught on in Singapore yet. However, in other parts of the world, many are claiming that truffle fries and champagne is one of the best food and drink pairings. If you haven't tried Moët & Chandon with truffles fries, you're definitely missing out!
Wondering where you can get a great deal on this ultimate pairing? For the entire month of March, Chimi's, a Mexican cantina located at One Marina Boulevard, is offering free flow of truffle fries with every order of Moët & Chandon at SGD 98+. Head down with a group of friends or colleagues to sip on bubbly and munch on truffle fries while enjoying panoramic views of the Marina Bay.
Address: 1 Marina Boulevard, #01-01, Singapore 018989