The case of curiosity and fantasy is such that it only grows with age and the quest to experience both never ceases to be. An outcome of both is Asia's largest micro brewpub in Bengaluru, India, Byg Brewski. A 65,00 square foot of land with looks of a fortress from the outside with its naked bricks and concrete glows ethereally in green at night inside.
The "Byg" in Byg Brewski is not replaced by the traditional vowel just for the sake of quirks but an ode to the inspiration drawn for the place from a Scandinavian mythological couple Byggvir and Beyla, with a bent for the craft of brewing beer.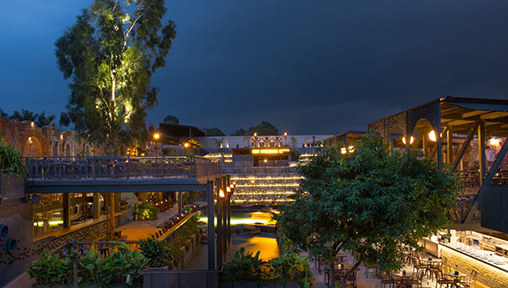 The Venue
Byg Brewski is divided into five separate zones with the inspiration for the decor drawn from medieval Scottish empathy. The touch of vintage Europe is sighted in the Amphitheatre step dining and Japanese koi pond as the place mirrors a recreated timeless ruin.
"It's a single level venue spread across 65,000 square feet and will be able to comfortably take 1280 covers at any given period," says  Pravesh Pandey, partner-owner of Byg Brewski.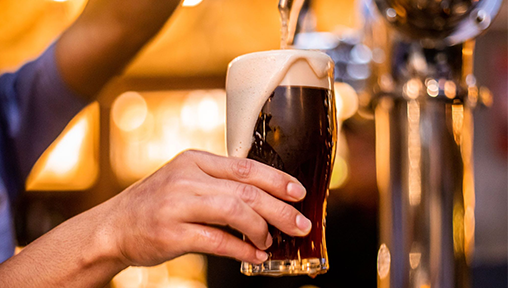 16 Types of Homebrews
At the heart of it all is their passion for brewing led by Brewmaster Martin Bernard who has won multiple international awards. Byg Brewski is the first to introduce Cryo Citra Wit in India and their Tripel and Rauchbier are becoming the toast of the town.
Byg Brewski's Cyo Citra Wit is a burst of 'citra hops' with a lot of fruity esters in aroma and notes of citrus (with a lemony essence initially) and a pleasant, highly hoppy finish. Their Belgian Tripel beer is a medium bodied brew with fruity esters and spicy notes. Their Rauchbier leaves a robust smoky fragrance with a sweet malt touch and nuts.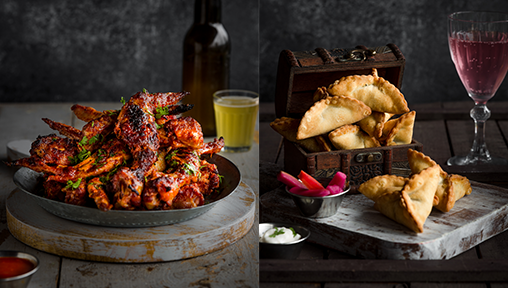 Dining
Byg Brewski boasts of a 6,500 square feet state-of-the-art kitchen with the best firepower. It also accommodates one of the largest woodfire pizza ovens and Byg Brewski makes its own bread at its in-house patisserie. Their silent kitchen can serve up to 5,000 guests per day. The kitchen uses a Josper oven which allows them to incorporate sustainable technology while ensuring that their chefs do justice to the produce, resulting in a 'farm-to-fork' presentation of the meal.
Chef Sabyasachi Gorai has curated more than 200 dishes from cultures across the globe. Chef Saby, as he is fondly called, says, "Apart from global favourites, there's a 'Proudly Karnatik' section in the menu. I have also tried to incorporate as much as possible local produce, fresh and healthy ingredients. Since a lot of our traditional food is cooked in woodfire, I have used the technique of slow braising to try and capture the authentic taste."
Byg Brewski Brewing Company is located at Hennur Baglur Road, opposite XLR8 Indoor Stadium, Visthar, Bengaluru 560077.