Introducing Burberry Bespoke: a collection of nine exclusive perfumes created by renowned perfumer Francis Kurkdjian.
Finding a suitable perfume can be a challenging task. Some people wear a fragrance just to smell good. How about wearing a fragrance to evoke emotions, reminisce a certain smell or place. These nine Burberry Bespoke fragrances are inspired by the artistry and the great British outdoors. 
Burberry Bespoke Fragrances Collection
1. Burberry Bespoke Fragrances - Garden Roses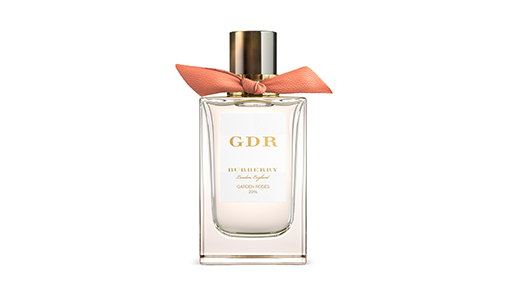 Inspired by a classic Bloomsbury garden, the Burberry Bespoke Garden Roses perfume is filled with Bulgarian roses layered with Italian lemon oil and exquisite vetiver, giving it a delicate finish.
2. Burberry Bespoke Fragrances - High Tide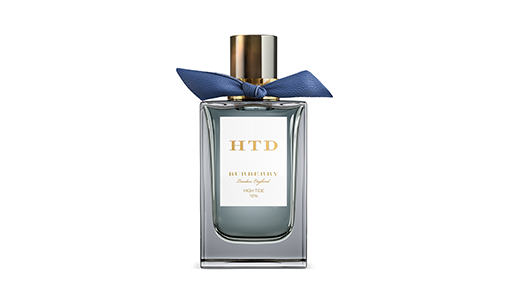 Exactly like its name, coastal settings and sea at high tide are instilled in the Burberry Bespoke High Tide perfume. Crisp and green marine notes swim with oakmoss absolute, before settling with a wash of clean and superbly fresh jasmine.
3. Burberry Bespoke Fragrances - Hawthorn Bloom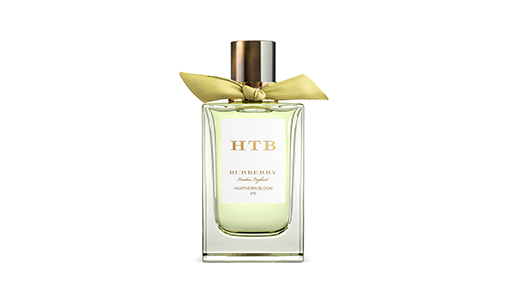 The Burberry Bespoke Hawthorn Bloom is a fresh yet comforting perfume that will bring you back to spring. Inspired by a countryside landscape, it is a mixture of orris and violet, balanced with musk and patchouli, before it settles with delicate jasmine. 
4. Burberry Bespoke Fragrances - Tudor Rose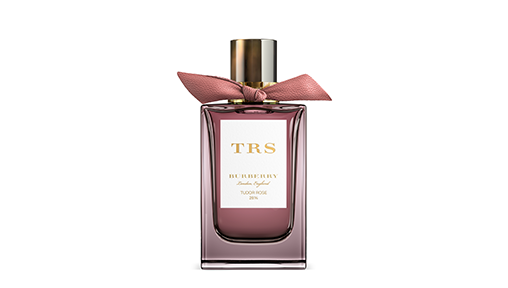 British history and the symbolic unison of the rose is the main inspiration behind the Burberry Bespoke Tudor Rose perfume. It has a shimmering scent of harmonic Bulgarian Damask rose and Mary rose, complemented with characterful patchouli and ambergris accord. 
5. Burberry Bespoke Fragrances - Wild Thistle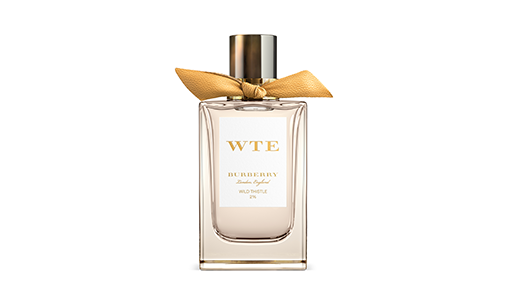 Lush, evergreen leaves and galbanum oil blanket the Burberry Bespoke Wild Thistle perfume with uplifting rosy and geranium leaf notes, giving off a vibrant and shimmering Scottish heath.
6. Burberry Bespoke Fragrances - Antique Oak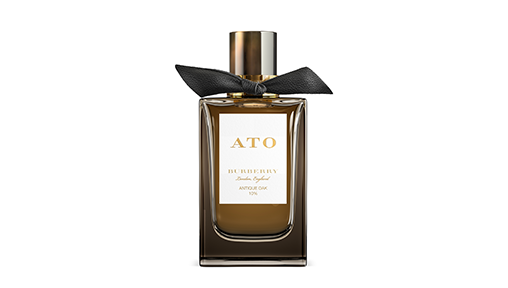 The Burberry Bespoke Antique Oak earthy, refined saffron and ever-woody papyrus perfume is a masterpiece inspired by the legacy of British boatyards, giving off a captivating and sensual leather aura. 
7. Burberry Bespoke Fragrances - Amber Heath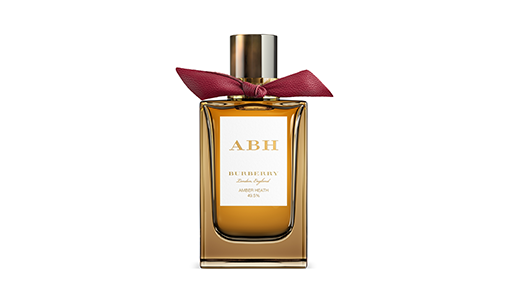 Warm dusk light with a touch of golden vanilla and patchouli, the Burberry Bespoke Amber Heath perfume is seen as romantic and atmospheric. Providing a modern amber scent, it has undertones of ambergris accord. 
8. Burberry Bespoke Fragrances - Ivy Musk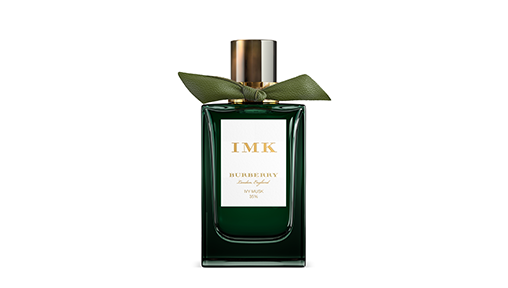 Imagine this: lush forests, a rich labyrinth of wet and potent ivy-tangled bark and sparkling mineral streams. The Burberry Bespoke Ivy Musk perfume gives off a sensual musk with animalic notes and a salty accord, enhancing the woody, floral and creamy musk. 
9. Burberry Bespoke Fragrances - Clary Sage
This heady perfume explores the aromatic facets of the soft, woody amber safe with fresh and herbal notes. Inspired by the British countryside of Sussex, with its fields of clary sage, the Burberry Bespoke Clary Sage fragrance is reminiscent of a vast pastoral landscape.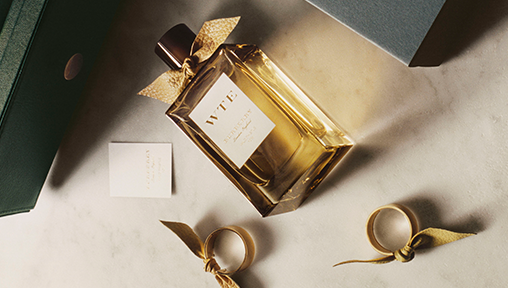 As part of the elevated and personal fragrance discovery, each bottle can be personalised with up to three monogrammed initials, and packaged with the customer's choice of leather ribbon, selected from 16 complementary shades. Each colourful, hand-tied ribbon is made from soft leather and placed around the bottleneck.