Did you know that organic wines and Biodynamic wines are not the same? The concept of Biodynamics started in the 1920's by Austrian philosopher Rudolph Steiner whereby everything in the universe is interconnected from the moon, planets and stars. Biodynamic viticulture is the practice of balancing the resonance between vine, man, earth and stars with a holistic view of agriculture.
Biodynamic wine production uses organic farming methods and occurs primarily in the vineyard before the winemaking production. From planting and pruning to harvesting, the life cycle is regulated by a special Biodynamic calendar originally devised by the High Priestess of Biodynamics, Maria Thun, who divided days in four categories – Root, Fruit, Flower and Leaf Days.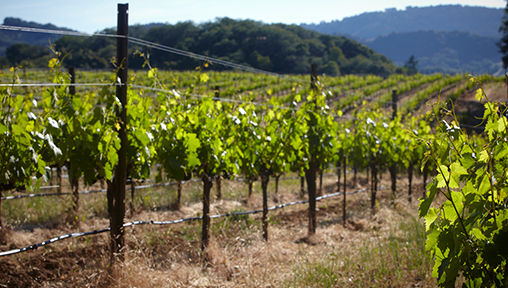 Dellarosa was started by Quintino who is a native Sicilian and a strong advocate of natural and organic wines. The winery specialises in fine Italian wines, working only with small and medium-size winemakers whose production and winemaking should involve the least possible human or mechanical intervention from vineyard to cellar.
The winegrowers use natural know-how rather than machinery or additives to solve problems. Dellarosa believes in sustaining winegrowers who encourage biodiversity and celebrate and hold nature, rather than fight to control it.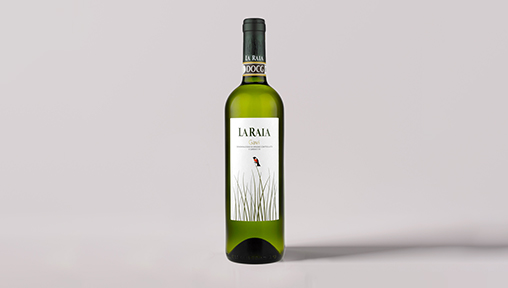 The La Raia Gavi from Novi Ligure, Piedmont region is made from 100% Cortese grape variety. It has a straw yellow colour, with slight greenish hints, and an aroma that offers a particularly fine mineral feeling and notes of fruit and white flowers. In the mouth it is lively, balanced, with a fresh acidity, which increases its persistence and favours its drinkability; slight almond notes in its finish. The wine contains 40mg/l of sulphates.
Te Whare Ra (TWR) had humble beginnings in Marlborough, New Zealand, starting simply as a tractor shed that has been added to overtime. In the hands of winemaking partners Anna and Jason Flowerday, it has developed into a handsome boutique winery.
They harvest all their grapes by hand, ensuring that any intervention is all-natural and occurs in the vineyard. That means no fining agents, no added tannins and no chemical yeast nutrients. Compost is made from grape skins, hay and cow manure, while the soil is fertilised biodynamically using seaweed and compost tea. The winery even has their own herd of cattle to graze in the vineyards during the winter, producing manure and reducing the use of tractors and diesel.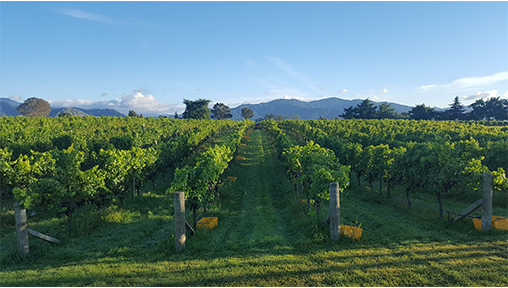 TWR Pinot Noir (2015, SGD 79)
The Pinot Noir produces fragrant notes of ripe strawberry and plum with hints of baking spice and savoury undertones; weighty and complex on the palate with a persistent finish of fruit and fine, silky tannins.
TWR Sauvignon Blanc (2016, SGD 60)
The Sauvignon Blanc produces distinct notes of guava, white currant and elderflower on the nose; fine and soft on the palate with fleshy fruit and great texture.
You can have them delivered to you anywhere in Singapore in less than 30 minutes through BottlesXO.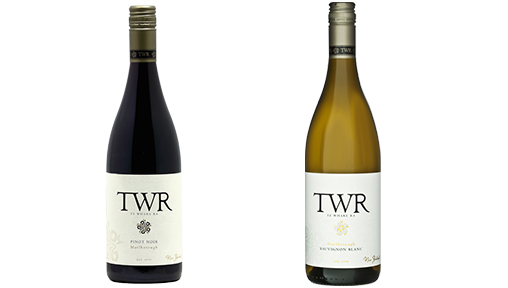 Farming organically since 1987, American winery, Bonterra Organic Vineyards has about 950 acres of certified organic vineyards in Mendocino County on 13 different ranches, with 286 acres certified Biodynamic by Demeter USA.
The McNab 2013
Situated within a boxed canyon at the foot of the Mendocino coastal range, topography allows for the vineyard to integrate more closely with the surrounding natural habitat and its cycles and processes.
This Biodynamic Bordeaux-style blend leads with Cabernet and opens with an appealing chorus of ripe plum, raspberry, and layers of spice on the nose. Ample tannins frame a generous mid-palate that leads into big, mouth-filling flavours of black currant and oak. A subtle mineral note signals the finish.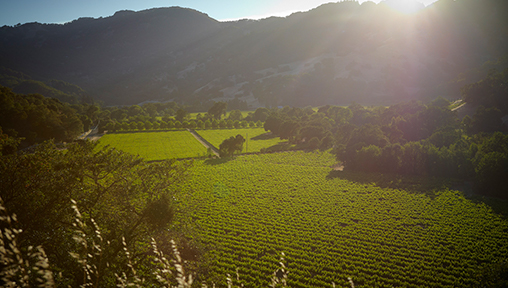 The Butler 2013
The steep, historic mountain ranch with its extreme elevation and rare Red Vine soil is perfectly suited for the Rhone varietals planted on it.
This Biodynamic single-vineyard expression of the unique Butler Ranch is a Rhone-style blend. Deep purple with a slight red hue, the wine leads with intense, complex aromas of spicy black fruit, cigar paper, and espresso. On the palate, muscular tannins frame a juicy mid-palate, enhancing elegant flavours of black fruit, anise, and subtle spices. The finish lingers with notions of smoke, closing on an intriguing mineral note.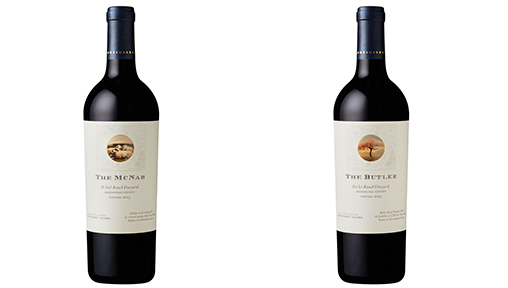 The McNab 2013 and The Butler 2013 are distributed in Singapore by VCT Singapore.
Smallfry Wines vineyards and winery in South Australia are organic and biodynamic certified. All their wines are made using small batch processes to showcase the particular characters and flavours of the subregions of the Barossa Valley wine region.
Their pale dry rose is made from 50% Cinsault, 25% Grenache and 25% Mataro from their Vine Vale vineyard. This wine contains 27ppm of sulphites and is vegan-friendly.