Singapore's extremely hot weather these days is causing various skin concerns including breakouts, dry skin, and worsening the effects of maskne (acne from wearing a face mask). Looking for a non-invasive facial treatment that will pamper your skin while addressing various skin concerns?
From oxygen-enriched treatments to medical-grade aesthetic solutions, here are the best facials in Singapore for a brighter, healthier complexion.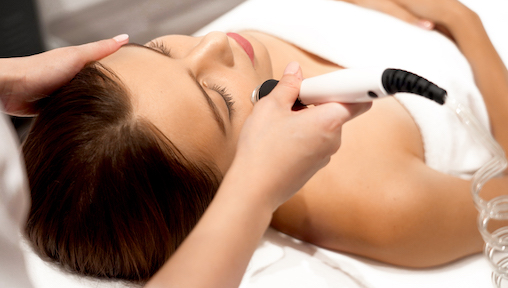 Multiple award-winning French aesthetic clinic, EstheClinic's OxyPure facial treatment is a 100% safe, painless, non-invasive, and effective aesthetic treatment that works for so many skin conditions, including acne, dull skin, dehydration and ageing skin. Given that there's no downtime and that it's a fast procedure, OxyPure is a valuable alternative to more invasive aesthetic procedures such as laser skin resurfacing and deep chemical peeling.
Inspired by the well-known therapeutic and skin-healing effects of natural hot springs, EstheClinic's OxyPure has been designed to enrich the skin with oxygen. With this breakthrough medi-facial, you can enjoy 3 skin-renewing anti-ageing treatments simultaneously - exfoliation, infusion and oxygenation. This exclusive combination and EstheClinic's medical-grade technology minimizes the appearances of pores, improves cell regeneration, reduces pigmentation, and provides oxygen and nutrients to the skin cells as part of the whole rejuvenation process.
The most important difference that sets the OxyPure facial treatment apart is in the skin's oxygenation process. OxyPure's oxygenation effect takes place internally, beneath the skin surface. This is done with the release of carbon dioxide bubbles on the skin, which causes oxygen-enriched blood to rise to the surface of the skin.
Say hello to plump, hydrated, brightened, and revitalized skin! 
An individual session for the OXYPURE treatment is priced at S$320 for just the face; and S$380 for the face and neck. Package prices are available from S$212 per session onwards.
EstheClinic, Locations: Serangoon Garden, Holland Village, Tanjong Pagar, East Coast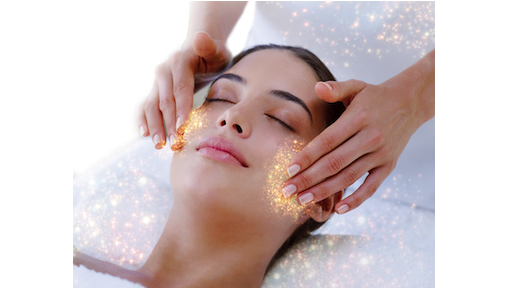 Hate shuttling between salons for all of your skin and nail care needs? At Shugar Spa, you can experience a wide array of beauty, skin and nail care treatments without the hassle of travelling between beauty salons. 
Shugar spa is a homegrown concept that is operated by a mother-daughter team of beauticians. Ms Jenny Ho dipped her hands first into the beauty and wellness industry when she started Classic Beauty Care at Orchard road. Attaining great success and recognition in the field, she then proceeded to expand her business into Shugar Prestige and Shugar Spa. Her daughter Lynn has extensive experience in the industry as a beauty trainer and eyebrow specialist.
Together, they run Shugar Spa which offers a wide range of facial treatments done by their facial therapists with 8-10 years of experience. The spa uses world-class brands like Payot, Dr Grandel and Christian Breton across a range of hand and machine-led facial treatments. 
The Thermolift facial at Shugar Spa is a completely non-invasive, non-surgery solution for firming the face, reducing wrinkles and brightening the face. Thermolift uses radiofrequency to heat up the skin surface to 40 degrees which regenerates fibroblasts to stimulate the production of collagen fibres.
You can also choose from their substantial facial menu that includes Whitening Gua Sha Lifting Facial, Lymphatic Detox Facial and advanced treatments like Hydro Peel, Carbon Blast and Oxygen Infuse. Don't know which one to choose? Simply book an appointment with Shugar Spa and they'll recommend the facial most suitable for your skin type.
Want to treat mom on Mother's Day? The Thermolift is now at a special price trial price of just S$68 for Mother's Day! Offer ends 31 May 2021.
Shugar Spa, Waterway Point, 83 Punggol Central #01-35/36, Singapore 828761. Tel: (+65) 6385 7644
Award-winning boutique spa, My Cozy Room, is here to curb maskne and serious acne with their Cryotherapy Facial. If you have been experiencing breakouts and acne after wearing the mask, you're not alone. 
The Cryotherapy facial treatment uses Electroporation technology at -10 degree Celcius to rejuvenate your skin as well as restore radiance, soothe inflammation and improve skin texture. Starting with a double cleanse using Hy-Ol and Phytoactive Cleanser, the facial treatment then moves on to exfoliation with Papaya Enzyme mask and a lactic clay mask. 
The Cryotherapy facial treatment involves steaming, gentle extraction, high frequency treatment to sterilise your face, toning, followed by a facial massage. The Cryo technology is used to massage over My Cozy Room's Babor Cellulose Balancing Mask to ensure maximum penetration of the serum of the mask into your skin. This facial mask has been specially formulated for combination skin in need of moisture and balance.
Finally, you put on a freezing cold mask that sets and hardens. This soothes your skin, reduces redness, minimises pores, firms up the skin, and is suitable for clogged pores and oily skin. End the treatment with a relaxing head and shoulder massage.
My Cozy Room's Cryo Freeze Facial treatment is available for S$388 for a 2-hour session. Enjoy 50% off for first-time customers residing in Singapore only.
My Cozy Room Boutique Spa, 56A Cairnhill Road (5 min walk from Paragon Shopping Centre), Singapore 229667. Tel: (+ 65) 6732 0030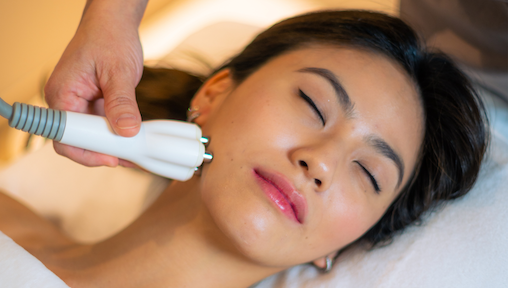 Give your skin a fresh start! La Source's 5-in-1 La Oxylift facial treatment combines the efficacy of RF technology and three skin renewal solutions – exfoliation, infusion, and oxygenation – with Ultrasound treatment. With this comprehensive facial, you will achieve firmer, youthful, and glowing skin.
La Source's 5-in-1 La Oxylift facial has got you covered with 5 unique treatments targeting the specific needs of your skin, whether it's for anti-ageing, skin brightening or acne prone skin. The facial treatment is non-invasive and gives results that last! Targeted treatment includes hydration with Blue Spirulina for dry and irritated skin; balancing with activated Bamboo Charcoal; illumination with Vitamin C; and revival with Red Algae.
The Oxylift facial treatment involves exfoliating the upper skin layer to remove dead cells, open clogged pores, smooth the surface and renew the skin. The treatment generates an abundance of CO2 bubbles that permeate the upper skin layer to trigger a physiological response known as the Bohr Effect. During the Bohr Effect, the body sends oxygen-rich blood to the skin to replace the CO2. This results in optimal skin oxygenation and increased cellular activity.
The facial also involves infusing nutrients, vitamins and selected active ingredients that nourish the skin and promote a healthier and smoother complexion.
LaSource Spa, The Shopping Gallery @ Hilton, #02-17/18, Singapore 238883. Tel: (+65) 6732 1318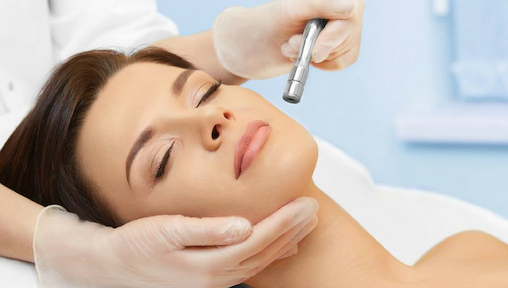 J Studios' best selling Signature Oxygen Deep Cleansing Facial treatment ensures no more painful extractions.
Known for its deep cleansing and nourishing properties, this facial was made popular by celebrities seeking to retain youthfulness and a flawless high definition look, most notably Madonna and the cast of Sex and The City. The technology is designed to cleanse, smooth, and plump your skin immediately.
The Signature Oxygen Deep Cleansing Facial is suitable for all skin types. If you have troubled or sensitive skin, long term treatment can help to eliminate maskne, as well as blemishes and scars caused by acne, leaving dull skin visibly brightened with a natural radiant glow.
The frequency of treatments is dependent on your skin condition and concerns. If you have troubled skin, it is recommended that you return for treatments twice a month for the first month, and once a month thereafter for maintenance. If you are looking to rejuvenate and build up great skin health, you are also advised to get the deep cleansing facial once or twice a month. It's just 75 minutes, after all!
J Studios, 31 Haji Lane, Singapore 189224. Tel: (+65) 9182 8565