Ideally situated on the banks of Lake Geneva and a scenic view of the Swiss Alps on the other side, enveloped with the Mediterranean atmosphere. In the middle of this multi-dimensional serenity is the regal Beau-Rivage Palace Hotel in Lausanne graced furthermore by its own inbuilt lush green gardens.
Dining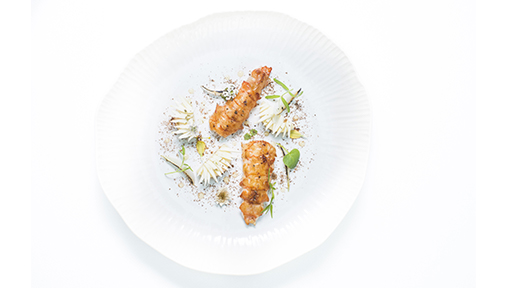 But what is beauty worth if the stomach has to settle for the ordinary? To ensure that the guests need not face such a dilemma, Swiss Beau-Rivage Palace Hotel offers an elegant brasserie with the freshness of a terrace and a relaxed sophisticated ambience that lets the seasons decide its menu but the winner of two stars in the Michelin guide, the one with the gastronomical experience headed by three-star Michelin Chef Anne-Sophie Pic who helms the kitchens of its fine-dining restaurant.
Understanding the international audience that they cater to, Beau-Rivage Palace Hotel offers a Japanese restaurant, Miyako Lausanne with Teppan-Yaki cuisine that stands for "grilled on an iron plate" complements the menu with luscious hot dishes curated in front of you and the sushi and sashimi are prepared on order. An Italian cuisine of a significant character created using nothing but all their fresh produce has been curated by their chefs for L'Accademia, a warm and cosy restaurant with a fine selection of Italian wines.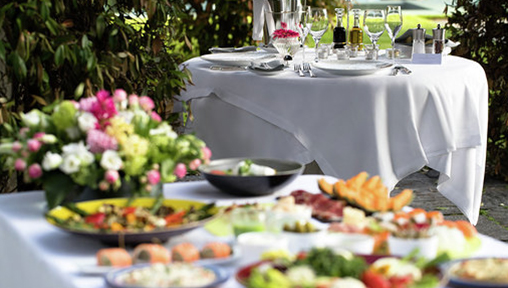 Not just stopping there, Beau-Rivage extends its hospitality with 57 degree Grill, a live grill punctuated by degrees, a breakfast restaurant Le Terrasse with plentiful buffet of hot and cold food, local and seasonal produce, dishes inspired by the best culinary traditions of all five continent with panoramic views of the landscape, a retro chic bar and with their Le Montreaux, a restaurant with gourmet ingredients on the oldest boat of CGN fleet.
Spa and Recreation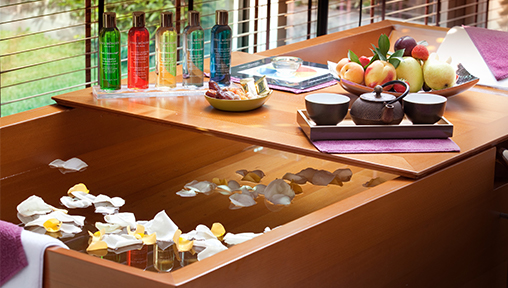 With their two heated swimming pools, an indoor and an outdoor one Beau-Rivage Palace Hotel extend their relaxation programme with jacuzzis and Cinq Mondes Spa. This Swiss hotel also provides a gym with a mystical view of Lake Geneva, tennis court, separate hammams and saunas for men and women. And if this isn't relaxing enough, they want to pamper their guests with Shu Uemura products' hair dressing and treatment as well.
Accommodation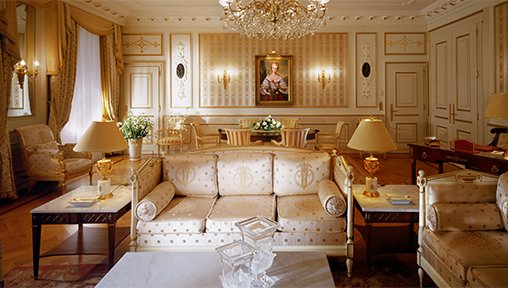 The stately monumental draw of the Beau-Rivage Palace Hotel lives till the day with it's long tapestries and frescoes. Almost as if Mussolini or Chanel, once guests of the hotel are to be invited again in this building overlooking Lake Geneva. Regarded as one of the best properties in Lausanne Beau-Rivage Palace Hotel offers deluxe rooms with views of the gardens and the Lake Geneva as well as junior suites with separate lounges and spacious bathrooms.
Activities For Children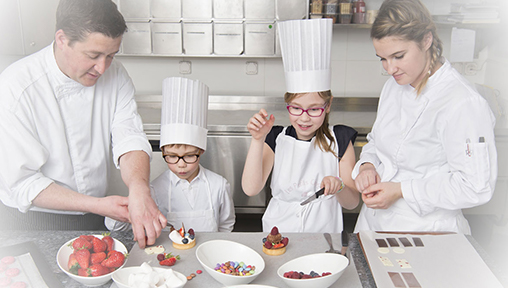 This ten acres of parkland on the banks of Lake Geneva in Lausanne offers a bounty to the guests as they tend to cater to the children of the guests as well as the non guests with fun activities such as pastry making workshop, a treasure hunt, a flower concierge activity and as they themselves quote "Kids are kings", their staff has been greatly acknowledged by independent reviews in living up to their promise.