Photography credit: Sammy Faze Photography
Julia Momose is responsible for the unique beverage program of cocktails and spirit-free pairings at two Michelin-starred Oriole, in Chicago. This year, Eater "Young Gun" and Food & Wine's "Best New Mixologist" will be opening her own bar, named Kumiko.
Vanilla Luxury: What is your hangover remedy?
Julia Momose: Two words - prevention and hydration. The best hangover remedy begins the night before. I recommend eating a balanced meal before a spirited night out and having a glass of water between each drink. Also, consider mixing it up with some low abv and spirit-free options between your full-octane drinks. Have some more water before bed, and keep a full glass next to you for any moments of wakefulness during the night.
When morning comes, I always drink a full glass of water, and take some Ibuprofen, as needed, along with plenty of caffeine (coffee, matcha, black tea). For especially rough mornings, a bowl of rich, tonkatsu ramen or a plate of bacon and eggs seems to help set me back on my feet again.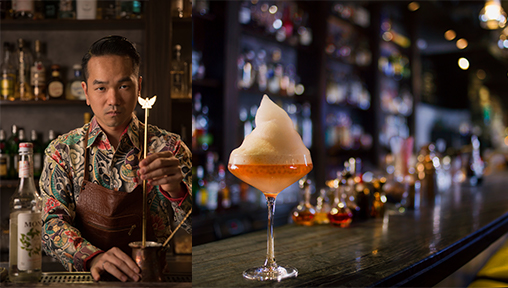 Antonio is a multi-awarded international mixologist who pioneered the comprehensive Multisensory Mixology concept in Hong Kong – a drinking experience that engages all five senses. He has 20 years of experience having worked in the industry domestically and internationally and is a co-owner of VEA Restaurant & Lounge, Quinary, Origin, The Envoy Bar & Restaurant, and the latest project being ROOM 309.
Vanilla Luxury: What is your hangover remedy?
Antonio Lai: My best hangover remedy is ice-cold fresh-pressed beetroot juice, with a splash of tomato juice.
When both beets and tomatoes possess hydrating and toxin-cleansing qualities, studies have shown that the nitric oxide found in beets can boost stamina by increasing blood flow and oxygen efficiency in addition to restoring a healthy blood pressure, whereas tomato juice packs enough glucose (simple sugars) to get your blood sugar levels up and running again. This might taste gross to some of you, but it cures your nasty hangover almost right away! And please, remember to drink plenty of water.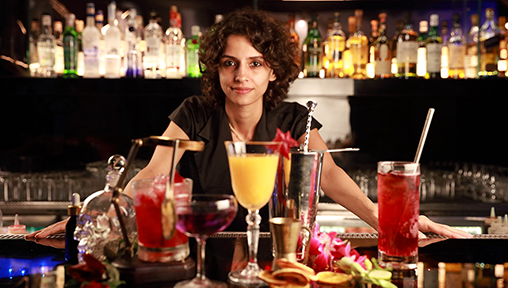 Ami Behram Shroff has been a flair bartender, mixologist and performing artist since 2003. Being amongst the first few 'flair' bartenders of India, she travels across the globe flipping bottles. Based out of Bombay, she has performed at over 25 destinations and a few thousand events across India and beyond the borders.
Ami is currently associated with the London Taxi, Mumbai as their Head Mixologist where curates their cocktail menu. She was awarded Mixologist of the Year 2018 by the Times Food and Nightlife Awards, Mumbai.
Vanilla Luxury: What is your hangover remedy?
Ami Shroff: There is no instant remedy to a hangover but with time and a little care we can do something to help that heavy head the next day. The best advice would be to not over drink and make sure there is some food in your system to help absorb the alcohol.
Some tips for the morning after are - sleep enough, but do not oversleep as it adds to the grogginess; rehydrate yourself, drink enough water and some vitamin c; a long shower or bath can feel rejuvenating; if there's an appetite, get a good breakfast as the carbs may help to absorb the alcohol along with some nutrition of proteins and vitamins; sweat it out if you have the energy or just go for a light walk.
Give it time. Time heals everything. Even the nastiest of hangovers.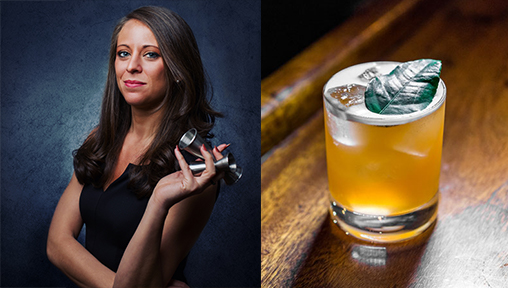 Pamela Wiznitzer is an award-winning bartender who has been working in the beverage and hospitality scene in NYC since 2006. She has helped open award winning cocktail bars, curate their programs, and travels the world seeking out the best there is to offer in a glass.
Vanilla Luxury: What is your hangover remedy?
Pamela Wiznitzer: 3 liquid Advil, coconut water, banana, an extra hour of sleep or nap, and a sweaty yoga session.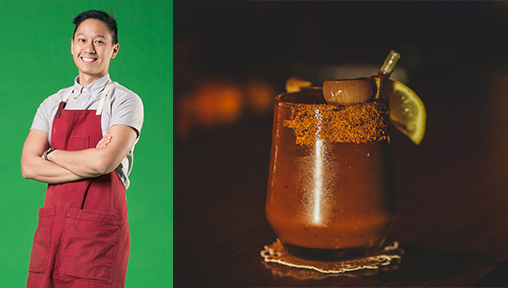 A member of the opening team at the world-ranked cocktail bar, Singapore's 28 HongKong Street, Peter is a creative and experienced craft bartender who is known for his speed, hospitality, and media-ready smile. In addition to training Singapore's next generation of bartenders at Proof & Company Spirits, Peter also showcases his bartending expertise in the high concept bar-within-a-bar, Junior.
Vanilla Luxury: What is your hangover remedy?
Peter Chua: My tried and tested hangover cure is drinking lots of water, a quick run, followed by a greasy burger!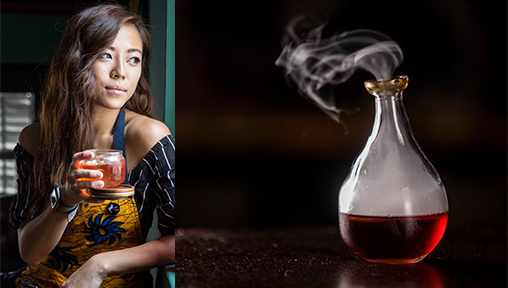 Hailing from Malaysia, Symphony Loo's journey into the cocktail world began at a friend's bar in Malaysia before she went to university. During her studies, she became further enamoured with the bartending craft and satisfied her curiosity working in a few establishments in Switzerland. She was fortunate to formally train as a bartender at the One-Ninety Bar by Javier de las Muelas before moving on to The Cufflink Club a year later. Currently, she is the Group Bar Manager for the Neon Pigeon, Fat Prince, The Ottomani, and Summerlong in Singapore. She was recently given 'The Rising Star of the Year' at The Bar Awards Singapore 2017.
Vanilla Luxury: What is your hangover remedy?
Symphony Loo: Sweat it out! Regardless how hangover I am, I will push myself to workout doing boxing or crossfit or yoga if I had scheduled it in my routine. Also, a big glass of sparkling water with fresh lime and Angostura bitters will speed up the recovery.