Thailand and Singapore have one thing in common - both countries are considered to be 'a paradise for foodies.' By default, it takes a lot to please the Singaporean tastebuds. So what happens when someone from one food paradise heads over to the other? They discover only the best of the best.
Now, if you're a self proclaimed foodie who doesn't compromise on food, we have put together a list of the absolute best restaurants in Bangkok.
1. Gaggan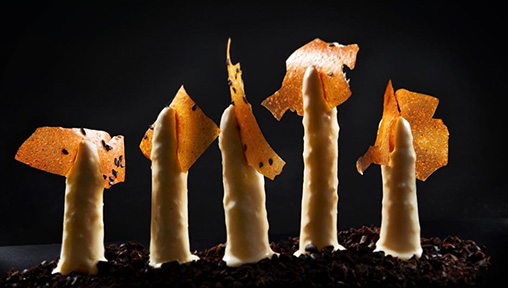 We've told you about the wonders of Gaggan many times before, but once again we'd like to emphasize - If you're headed to Bangkok, make a reservation at Gaggan! Having topped Asia's 50 Best Restaurant list three years in a row, there's no reason not to head to Gaggan. Gaggan combines a burst of flavours with experiential dining, an experience nobody should miss! Word is that Chef Gaggan is planning to close this restaurant by the year 2020, so do not miss the chance to have this one-of-a-kind meal.
Gaggan | 68/1 Soi Langsuan, Ploenchit Road, Lumpini, Bangkok 10330, Thailand
2. Nahm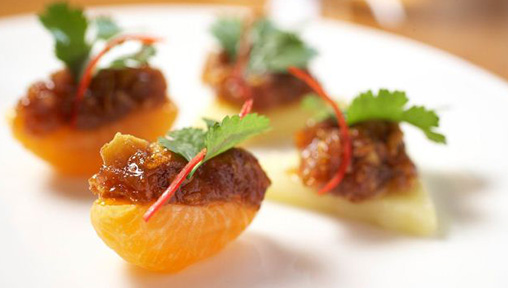 Launching a Thai restaurant when you're not Thai yourself is probably a difficult task. Australian Chef, Chef David Thompson was out to prove otherwise. After studying ancient Thai flavours and recipes, Chef Thompson recreated dishes using methods that are not common in today's culinary scene. The result? His restaurant, Nahm is now widely regarded as one of the best Thai Restaurants in the world.
Nahm | 27 S Sathorn Rd, Khwaeng Thung Maha Mek, Khet Sathon, Krung Thep Maha Nakhon 10120, Thailand
3. Cabbages and Condoms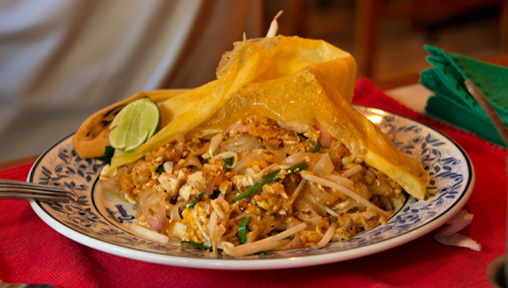 The quirky name of the restaurant might leave you second guessing whether you would dine here or not, but there's a reason why this themed restaurant is always filled with diners. Every ingredient in the dish is grown by the restaurant themselves stressing on organic farming and the importance of profit sharing amongst all workers. It also feels great to know that for every meal you have, you are indirectly contributing to support the development programmes by the Population and Community Development Association of Thailand.
Cabbages and Condoms | Sukhumvit 12 Alley, Khwaeng Khlong Toei, Khet Khlong Toei, Krung Thep Maha Nakhon 10110, Thailand
4. May Veggie Home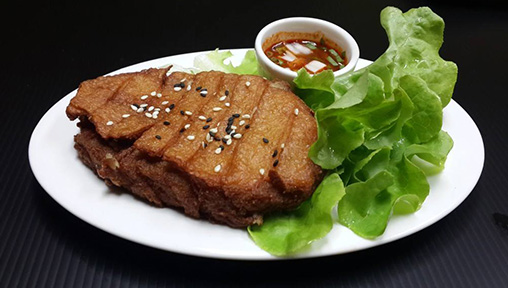 Vegans/Vegetarians, we have something for you on this list as well! May Veggie Home, or Veggie paradise as we'd like to call it is exactly that – it is paradise for all vegetarians. Every possible dish from satays to burgers and even fish can be made vegetarian at this joint. Even as a meat-eater, we sure loved this restaurant!
May Veggie Home | Soi 16 Ratchadaphisek Rd - Soi Sukhumvit 16, Khwaeng Khlong Toei, Khet Khlong Toei, Krung Thep Maha Nakhon 10110, Thailand
5. Benihana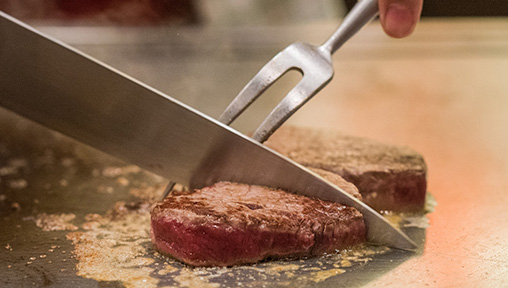 When dining at Benihana, a normal teppanyaki meal is not all that you're signing up for. Interactive, funny and entertaining chefs come with the package too! If you're not feeling teppanyaki then even the extensive sushi and sashimi menu of Benihana will leave you wanting for more.
Benihana | 1880 New Petchburi Road, Bang Kapi, Huaykwang, Bangkok 10310, Thailand
6. Eat Me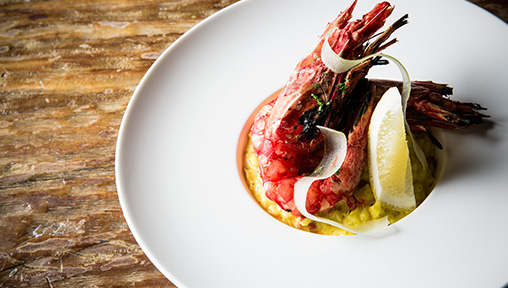 Having been in the Bangkok dining scene for almost 20 years now, Eat Me has managed to remain at the forefront of it and is a regular in Asia's 50 Best Restaurants. With its constant innovation in the menu and ever-changing art exhibitions, Eat Me has managed to keep customers coming back for more.
Eat Me | 20 metres off Convent Rd. (in Soi Pipat 2), 10500, Thailand
7. Enoteca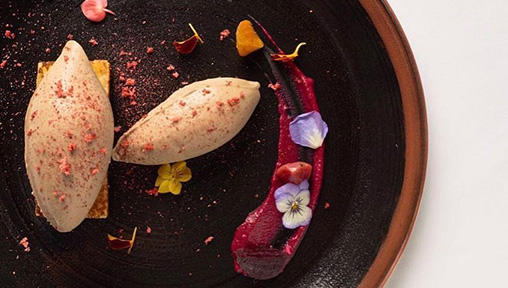 There's something about Italian food that always makes it everyone's go-to comfort food. Enoteca is one of the most famous Italian restaurants in the city of angels. If you're feeling adventurous then make sure to try the "surprise" set-menu, where head chef Marco Patteca surprises you with excellent flavours, plating and textures!
Enoteca | 27 Khlong Tan Nuea, Khet Watthana, Krung Thep Maha Nakhon 10110, Thailand
8. El Gaucho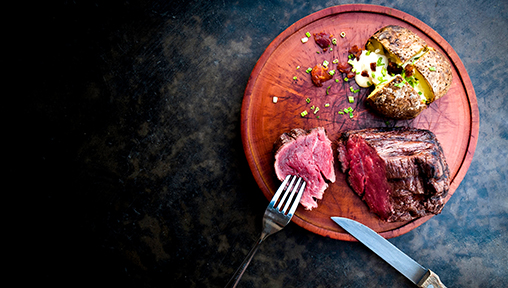 If you're tired of all the Asian food and are craving for something more western, don't think twice and head to El Gaucho! The extensive meat-centric menu often leave diners baffled with choices, from imported meat to fish, they have it all! The real crowd puller in El Gaucho is their signature wagyu filet mignon. Pair it with a glass of wine or two and you're in for a treat!
El Gaucho | 8/4-7 19 Khwaeng Khlong Toei Nuea, Khlong Toei, Krung Thep Maha Nakhon 10110, Thailand
9. Issaya Siamese Club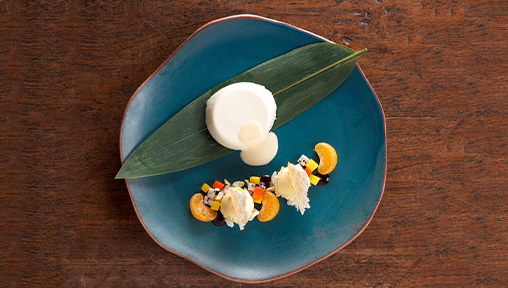 Hidden in a small street in Bangkok, Issaya is not easy to find, but trust us, it's worth your time. Set in a 100-year-old house with a beautiful garden view, the ambiance is just half the experience.  Serving authentically Thai, moderately spicy and deliciously appetizing food, Issaya will give your belly the best Thai experience.
Issaya Siamese Club | 4 Chuea Phloeng Rd, Thung Maha Mek, Sathon, Bangkok 10120, Thailand
10. Suhring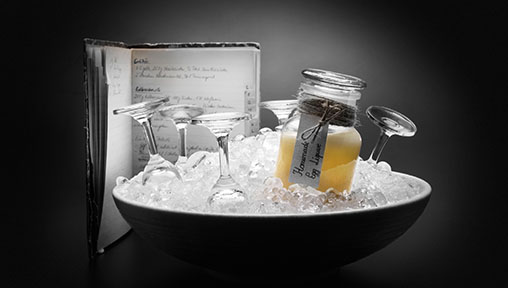 Fine dining lovers, Suhring offers you seasonal, high-end German cuisine that will leave you flabbergasted. The restaurant doesn't offer an a-la-carte menu yet, as it happens, they don't even have a standard menu. The evening's menu is updated daily, you can opt for a 9-course or a 12-course set menu which typically consists of appetisers, a salad, a bread course, mains and desserts. Head on over for your German course!
Suhring | No.10, Yen Akat Soi 3,, Chongnonsi, Yannawa,, Bangkok 10120, Thailand