abillionVeg is an online and app-based platform enabling users to locate and review vegetarian and vegan food whether that's a dish at a restaurant or a packaged food item. The platform also includes other plant-based product reviews including cruelty-free cosmetics and apparel.
Founded in 2017 by Vikas Garg, abillionVeg has become the world's largest menu and review platform for vegan dishes at restaurants, with more than 10,000 dishes reviewed in over 50 countries.
Let's find out more from the Founder and CEO himself.
Vanilla Luxury: What has inspired you to become such a passionate vegetarian?
Vikas Garg: I was born into an Indian family that was entirely vegetarian and I was raised and stayed vegetarian even after moving to the USA when I was 5. For me, the foundation was all about culture, religion and environment but it was really my mom that taught me to respect all life and that message had the most lasting impact. As I became more aware of the impact of my food choices, I went from becoming vegetarian to vegan which means I no longer consume dairy or purchase any animal products, like leather.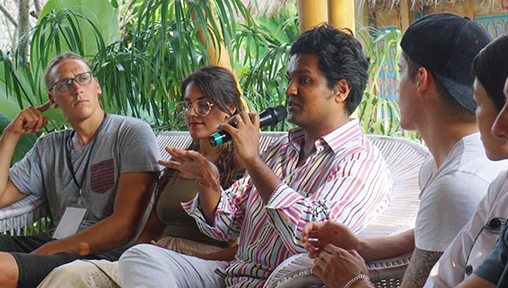 Vanilla Luxury: What made you launch abillionVeg?
Vikas Garg: Helping people and businesses introduce more plant-based options into their lifestyle can have a massive impact. Imagine being able to tackle nearly every sustainability issue under the sun - pollution, water conservation, deforestation, world hunger, human health, animal welfare, and many others - simply by integrating more plant-based options into your purchases. We believe a global shift towards responsible consumption can be our generation's leading sustainability triumph. So we've built a platform to inspire people and businesses, in a way impact both the supply and demand for these types of products.
Vanilla Luxury: Eating healthy should be easy, but it's not. What's been your biggest challenge in bringing this idea forward?
Vikas Garg: Eating healthy should be easy! The biggest challenge? Probably that your vision of what's healthy might be completely different from others. Health is very subjective, and most people are inherently biased to kick the can down the road or let someone else deal with coming up with the right solutions instead of taking it on themselves.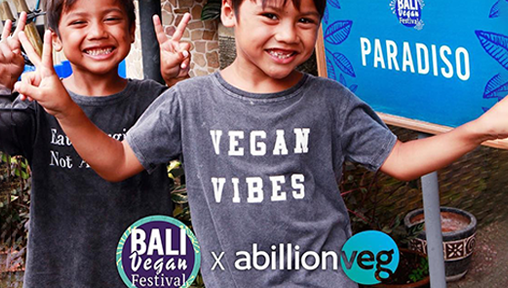 Vanilla Luxury: Share with us more about why you've added the "Healthy Eating Challenge" in abillionVeg?
Vikas Garg: We want to show people that little actions can have measurable and lasting results. You take photos of things all the time and post to Instagram or Facebook, but that doesn't do anything except potentially make those businesses a lot of money by selling your data. Imagine instead that your posts could create positive social change, and that every vegan review creates a better world for an animal that would otherwise suffer or be killed.
Vanilla Luxury: What are some of your favourite vegetarian restaurants in Singapore?
Vikas Garg: Great question! I think about the world in terms of where can I find the best dishes. I don't care about things like ambience as much as what's on my plate. For vegan-friendly Italian, Publico at Robertson Quay has some pretty amazing dishes. Try their broccolini pizza without the cheese.
For Indian, Kebabs & Curries is amazing. Mustafa Centre might not seem like an obvious choice, but Kebabs & Curries has an amazing open-air rooftop garden with wrap-around views of the city and hands down the best Indian vegetarian menu in the city. They can make many of the dishes completely vegan.
Also, check out Mezza9 and Oasis at the Grand Hyatt on Scott's Road. The Grand Hyatt has been amazingly supportive of plant-based innovation and both of these restaurants feature innovative plant-based products like the Beyond Meat Burger and JUST Eggs.