Calling all maid of honours! Have you been tasked by the bride-to-be to throw an epic bachelorette party? Before you start all the planning and organising, you have to choose a theme. Here are 8 fun ideas for you and your girls to have an absolute blast.
1. Pool Party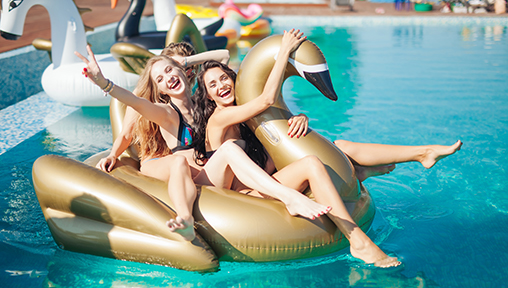 Celebrate the upcoming nuptials in style with a sassy pool party. Bring out the cute bikinis, unicorn floats, and bottles of sparkling wine and toast to the pool party of the year.
2. Suite Slumber Party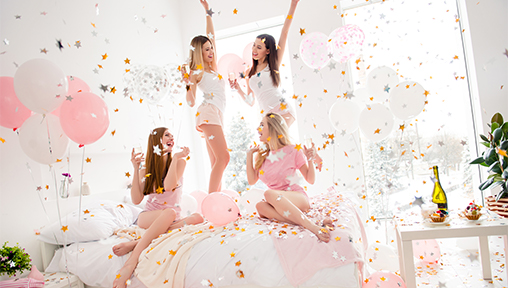 No bachelorette bonding is complete without a slumber party sleepover. Book a staycation at a hotel suite or stylish studio apartment for a night of drinking, dancing, gossiping and whatever else your group fancies. Maybe add a movie or games night to the activities list.
3. High Tea Bridal Shower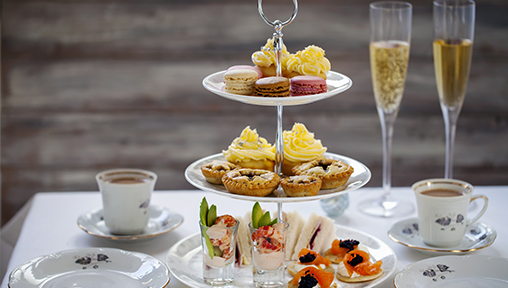 Give her a bridal shower surprise to remember with a classic afternoon high tea. Charming tiered silverware filled with beautiful cupcakes, scones, pastries, and savoury canapes are all you need to complete an elegant affair. And possibly a glass of bubbly to accompany the festivities!
4. Wellness Party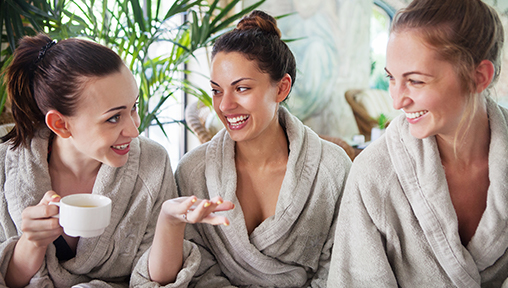 Has the bride-to-be been stressed out lately with all the wedding planning? Give her a break and pamper her with an afternoon at the spa. Get a massage, manicure, pedicure or facial and melt the stress away.
5. Tropical Getaway
Get close to nature and the beach with a tropical getaway to an island resort. Better yet, book a private villa with a pool and have fun soaking in the sun together. Some resorts offer a private BBQ dinner and complimentary beach activities such as jet skiing, snorkelling and more.
6. Culinary Creativity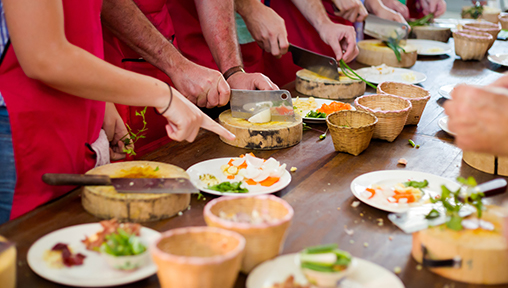 Want a less crazy night? Trade in the shots for an apron and recipe book. Book a group cooking class or hire a private cooking instructor and have a cooking party instead. Working in groups, you can prepare your own 3-course menu to your liking and have fun while doing it.
7. Yacht Party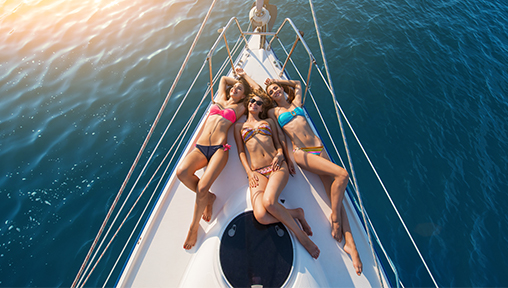 Set against the backdrop of a lovely sunset, hire a private yacht for a day or even a few hours for your very own yacht party. Choose between going to a destination such as a nearby island or simply sail around for a couple of hours and enjoy the food, drinks and company of each other. Some yachts also come with exclusive butler service.
8. Skyline Socialising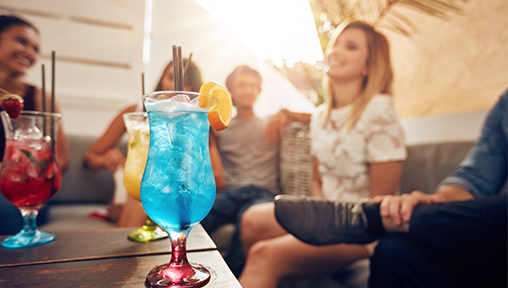 Alfresco socialising more your thing? Head to a rooftop bar and enjoy cocktails against the beautiful city skyline. The breezy open-air venue is great for relaxing as well as for great photos!