Culinary aficionados, rejoice! This September, the Michelin Guide Singapore presents GastroMonth, a month-long dining event featuring specially curated menus by a selection of restaurants in the latest guide. Themed "Fuel Up Your Appetite", savour exclusive menus presented by Singapore's finest restaurants.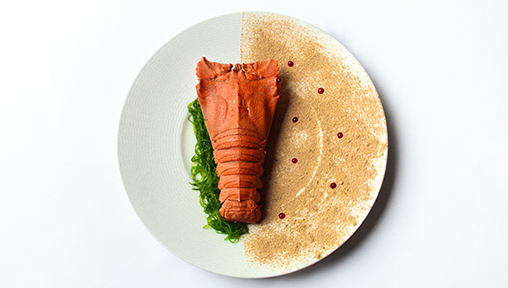 Embark on a gastronomical adventure with Chef Milind Sovani and his modern interpretation of Indian cuisine with a specially curated 6-course set menu ($118++). A vegetarian version is also available.
Start with the Masala Rice Sushi, which promises an explosion of flavours in a bite-sized morsel. The spiced rice is then hand-rolled with a mix of crispy vegetables, and topped off with a generous serving of premium ikura roe. Next up, Sahana of the Sea features a buttery tandoori grilled slipper lobster paired with gun powder sea sand and sesame tossed seaweed. End off on a sweet note as nn all-time favourite classic dessert, Gulab Jamun and Rabri, is deconstructed and presented live at your table
Address: Pan Pacific Hotel, Level 3, 7 Raffles Boulevard, Singapore 039595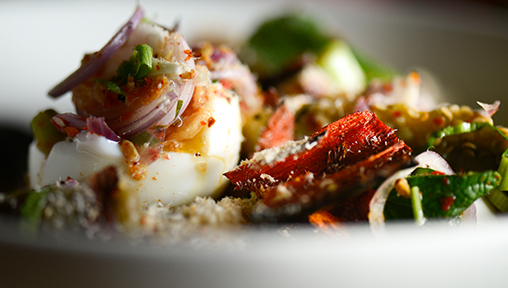 At Long Chim, Australian Chef David Thompson's focus is on authentic Thai street food. Unapologetic about the spiciness and flavours which may be too strong for some, David stays true to the recipes gathered from local street vendors while he travelled all over Thailand. So eat at Long Chim just as the locals like it!
It's a fun, vibrant spot, with friendly service and a busy open kitchen adding to the atmosphere. Long Chim is offering both lunch ($38++) and dinner ($72++) set menus. Dishes to look out for include the succulent Grilled Pork Skewers, spicy Green Curry of Kampong Chicken, and delectable Coconut Ice cream. Portions are generous and made for sharing, so make sure to go with family and friends.
Address: The Shoppes at Marina Bay Sands, 10 Bayfront Avenue, #02-02, Singapore 018955
3. Chef's Table (European Contemporary)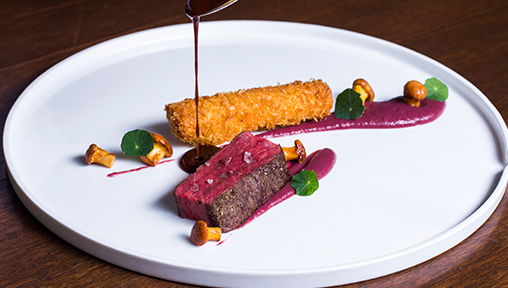 Wouldn't it be great to base your meal decisions on ingredients you enjoy, rather than ones you'd rather avoid? At Chef's Table, guests do precisely that, with an omakase menu that changes daily and is made up solely of 28 central ingredients such as red snapper, octopus, escargot, hokkaido scallop, butternut pumpkin, and nashi pear.
As such, there are no signature dishes, no repeats and no comparisons, just surprise after surprise. Guests will be treated to a 5-course lunch ($58++) or 7-course dinner ($128++). The space is designed to feel like home, with high chairs that put you on the same level as the chefs to make for easy conversation. With authenticity and spontaneity at the heart of what Chef Stephan is doing, there's no telling what each visit will bring.
Address: 61 Tras Street, Singapore 079000
4. Lewin Terrace (Japanese-French Fusion)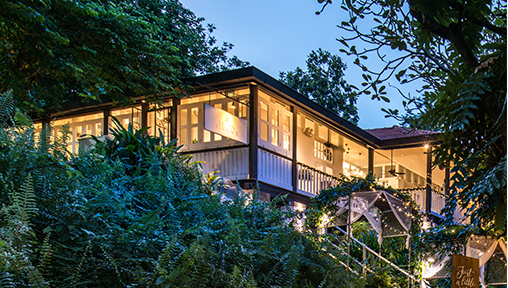 A long-standing Japanese tradition, Omakase literally translates to "I will leave it to you", as guests entrust the entire dining experience to the Chef. At Lewin Terrace, be prepared to be delighted by the creativity and culinary techniques of Chef de Cuisine Hiroyuki Shinkai, as he expresses his imaginations in a 4-course Omakase Menu ($120++) that will include an appetizer, Le Poisson (fish), main dish and dessert.
In addition to delivering a menu of uniquely Japanese-French cuisine, at the heart of this restaurant is the renowned Omotenashi, the fine art of Japanese hospitality where guests' needs are anticipated and service is delivered discreetly with precision. As Summer approaches its end, the menu draws inspiration from the vast, luscious terrains of the season and the approach to harvest.
Address: 21 Lewin Terrace, Fort Canning Park, Singapore 179290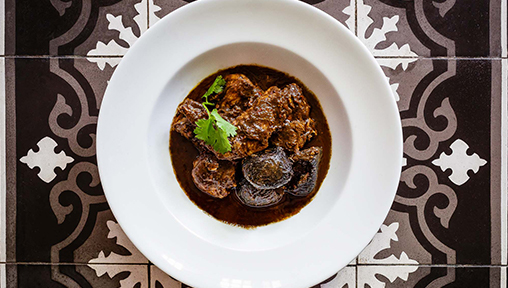 For a Peranakan, the signature of a well-bred "Nonya" or Straits Chinese lady, was how well one could cook. It was often the matriarch of the family who would bring the entire family together, over a mouth-watering spread of spicy and aromatic dishes. Prompted by these fond memories of hearty feasts at their grandma's, The Blue Ginger was created simply through the desire to share the unique Peranakan culture with others.
The Blue Ginger is offering a lunch set menu ($65++) and a dinner course menu ($65++) featuring authentic Peranakan dishes such as Beef Rendang, Ayam Buah Keluak, and Udang Nanas for mains. The Appetizer Platter consists of Smoked Duck Salad with Tamarind Dressing, Pan Seared Scallops with Bean Paste Sauce, and Kueh Pie Tee with Crabmeat.
Address: 97 Tanjong Pagar Road, Singapore 088518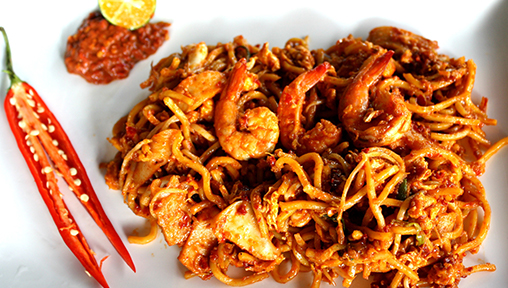 New Ubin Seafood's beginnings can be traced back to the island of Pulau Ubin itself, where a humble home served up kampong-style seafood, developing a reputation for serving fresh, authentic and delicious seafood. Having moved to the mainland, they continue their tradition of serving customers sumptuous and authentic Singaporean cuisine in a casual, family-friendly environment, and have evolved to include a wider repertoire of what they deem to be Truly Singaporean dishes, including modern interpretations of dishes that they believe Singaporeans will love.
The 4-course dinner menu ($70++) for GastroMonth will feature popular favourites including Freshly Shucked Oysters, Foie Gras Egg Special, Salted Egg Squid, Premium NZ Lamb Rib, Home Smoked Pork Collar, Hong Kong Kai Lan Special, Old Punggol Style Mee Goreng, and Orh Ni (yam paste with gingko nuts and coconut milk).
Address: Lam Soon Industrial Building, Level 6, 63 Hillview Avenue, Singapore 669569
Diners can pre-book their tickets exclusively at https://guide.michelin.com/sg/gastromonth-2018/event for 1 – 30 September 2018.