Located at The Vagabond Club, The Whiskey Library offers over 1,000 bottles of thoughtfully curated rare and refined award-winning whiskies from around the world and comes with a Membership Programme.
Each bottle at The Whiskey Library has been carefully collected from the finest distilleries from Scotland, Ireland, Japan, the US and other countries around the globe, with the collection comprising predominantly single cask and limited-edition bottles.
The creator behind The Whiskey Library is luxury hotelier Satinder Garcha. Motivated by his love and passion for artistry, Garcha has spent two years bringing his dream to realization.
"What started out as a vacation with friends travelling around Scotland and visiting distilleries soon turned into an eye-opening journey of discovery; a discovery of the depth of craftsmanship, the artistry, the culture and the incredible history behind whiskey making. These elements combined inspired me to bring these untold stories to Singapore where anyone and everyone can experience the profound pleasure of enjoying truly great whiskies," says Garcha.
"No two bottles are the same. Each is unique, each has its own story, and many bottles will be unfamiliar even to the most experienced connoisseur. To me whiskey is art, and the craftsmanship behind our whiskies in The Whiskey Library is truly astonishing," adds Garcha.
Bespoke elements such as artisanal ice and an international selection of the finest of cigars, together with the extensive collection of whiskeys, bourbons, and other crafted spirits bring a truly complete and unique experience to guests of The Whiskey Library.
Here are 5 must-try Whiskies at The Whiskey Library, depending on the depth of your pocket:
1. Lagavulin 8 Years - SGD 310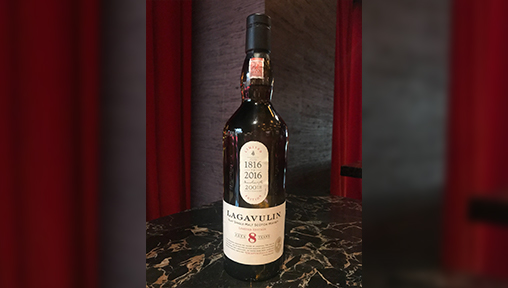 Some people like to say that Lagavulin likes to take its time when maturing which, of course, has its logical explanation- the pear-shaped stills. Lagavulin 8 is considered the standard setting quality benchmark for young whiskies. The distillery is located on the Lagavulin Bay of Islay and is often used as a synonym for peated Islay whiskey. Interestingly, Nick Offerman, the actor who played Ron Swanson on NBC's "Parks and Recreation," is a huge Lagavulin fan and calls it "mother's milk". Lagavulin 8 was made in honour of Mr Alfred Barnard- a famous whiskey writer, who already sampled it back in the 1880s. Its taste is smokey with hints of marzipan.
2. Ledaig 18 Years - SGD 571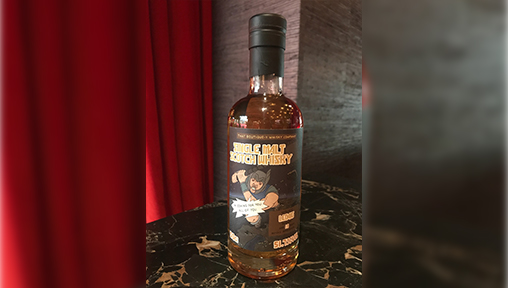 Made in Tobermory Distillery, Ledaig is the single malt peated expression of their distillery. In fact, Tobermory was once called Ledaig for a short period of time. Interestingly, Ledaig means "safe haven" in the Gaelic language which somewhat contrasts to the angry man on the label who's seemingly had enough of Islay, fighting to leave his mark to be the last word in peated whiskey. He's got a sledgehammer and he knows how to survive in any condition. That Boutique-y Whiskey Company bottled an adventurous peated whiskey for champions with cinnamon hints, oily mouthfeel and spicy finish. Well aged for its 18 years, Ledaig offers a smoky, woody scent any whiskey lover would enjoy at a reasonable price range.
3. Prometheus -  SGD 2,826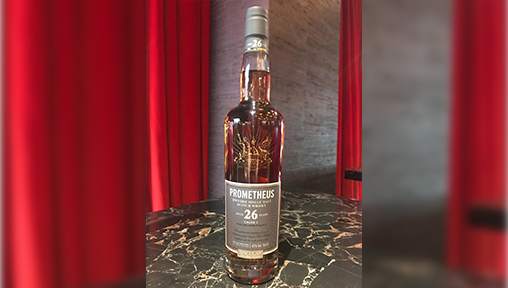 In the legend of Prometheus, he steals fire from the gods of Mount Olympus to share with the humans. It seems like the Glasgow Distillery is doing the same- creating a tasty, peaty remedy for the mortals. The way Prometheus whiskey has been created is veiled in a deep mystery where the source of the casks and its maturing process is vague and subtly explained. The whiskey was behind closed doors for 26 years and no information on it leaked before its introduction. With its strong character, Prometheus is an expressive statement of the distillery's first release. Its features are modern and the finish is taking you to another level with its herbal notes and smoothness.  
4. Yamazaki 18 Years -  SGD 3,908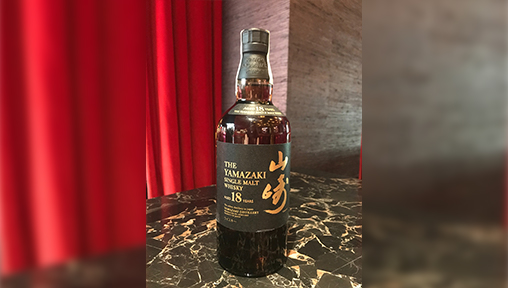 Yamazaki 18 is one of the many award-winning bottles on the shelves, distilled by the first ever commercial distillery in Japan located in Shimamoto, Osaka Prefecture region- famous for its mild water used in the distillation process of its whiskies, resulting in the warm, myriad flavoured body of its palate. Due to the limited number of bottles per year and the increased demand, the Yamazaki 18 Years Old is now not as easy to purchase. A curious fact is that many Japanese use it as an investment portfolio diversification of their assets in their private collections.
5. Pappy Van Winkle 2016 Release - SGD 16,221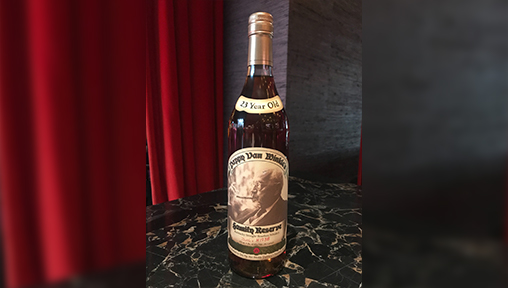 Extremely rare to find anywhere in the world, Pappy Van Winkle Bourbon has got Americans travelling around the United States trying to find where the annual release will take place. Roughly 7,000 bottles hit the market each fall for this rare, yet must have American Whiskey. Stores that manage to get Pappy Van Winkle typically get one or two bottles but will have lines forming outside their stores the day the bourbon goes on sale and it's now right here at The Whiskey Library.
The Whiskey Library is located at 39 Syed Alwi Road Singapore 207630.