For all those ladies whose new year resolution for 2018 was to keep fit, here's a reality check - the first month of the new year is almost coming to an end. In need of some #fitsporation?
Follow these amazing fitness influencers and learn about their favourite workout routine. So get your track suit on and it's time to break out a sweat!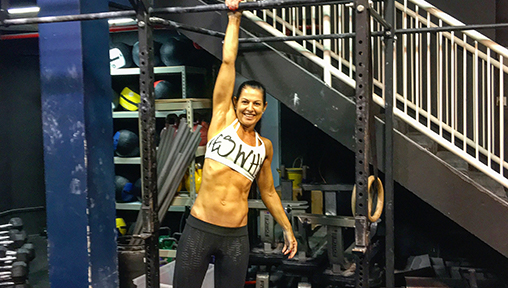 Natalie Dau is the founder and CEO of The Daily Escape, a unique global platform to deliver online content, tools and information, with a special focus on Asia. She has lived in Singapore for 15 years and at her prime, she is an exemplary role model of practicing what she preaches. As an athlete, trainer, brand ambassador, fitness influencer, writer, speaker, entrepreneur and mother, she manages to juggle all her respective roles in career, sports and family effectively.
Vanilla Luxury: What is your favourite workout routine?
Natalie Dau: For me it's a combo of my favourite things – running, body weight and weights. So a great one you can do in under 15 minutes and get a good sweat on would be 3 rounds each of - 400m run, 20 push ups, 10 pull ups, and 20 dumbbell snatches.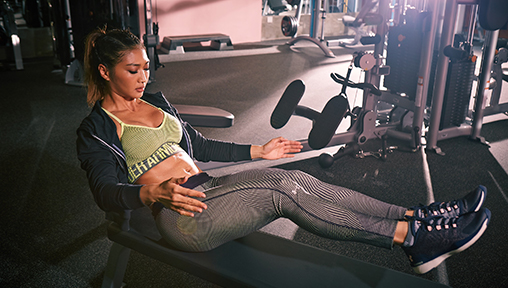 Nana Al- Haleq is a fitness model, motivator, host and a body stylist who focuses primarily on female shape sculpting. She is a certified coach with credentials from Australian Strength Performance (ASP) and is qualified in Hypertrophy I, Advanced Hypertrophy and Fat Loss. You may also recognise Nana as the host of popular shows on Astro and RTM such as Fitness Battle, Jom Kurus and A-Z Aktif. As a brand ambassador and body sculptor, she represents BeFit, Maxine and Under Armour.
Vanilla Luxury: What is your favourite workout routine?
Nana Al-Haleq: The banded booty exercise. Place the band above the knee and stand with both legs apart that is slightly more than shoulder-width. Then, squat down bringing the bum parallel to the knee. Keeping the bum low, walk forward 1 step and walk back to the starting position. Then walk to the side and back to the starting position, always keeping the bum low. Repeat by walking backwards, to the starting position and to the other side.
Emi Wong is certified advanced personal trainer from Hong Kong with a YouTube Channel that features multiple workout videos and has gained a huge following in the past year. Currently still sustaining a full time corporate job, she hopes to one day become a full time YouTuber. Interestingly, her motto is "workout to eat anytime, anywhere".
Vanilla Luxury: What is your favourite workout routine?
Emi Wong: The 10-minute Full Body HIIT Workout for fat burning without the use of any equipment (see video above).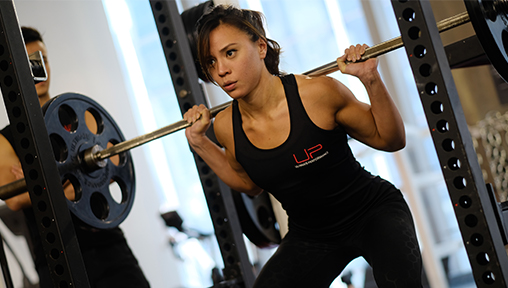 Daniella is a Hong Kong born former national rugby player, who now competes in Strongman and Powerlifting. With a background in business, she works for the international personal training company Ultimate Performance and manages their meal preparation and delivery service, EatUP.
Vanilla Luxury: What is your favourite workout routine?
Daniella May lee: My favourite workout would have to involve deadlifts, which I love doing because I can put lots of weight on the barbell. After this I would do some accessory work to help strengthen that lift and do barbell hip thrusts to strengthen my glutes, and superset that with hamstring curls. After this I'll continue focusing on the posterior chain and work on my back; lat pull downs, or cable rows . I like having a 'finisher' which is normally some track work; 5 sets of backwards sled drag down a track one way, and prowler back with 1 minute rest in between. Done!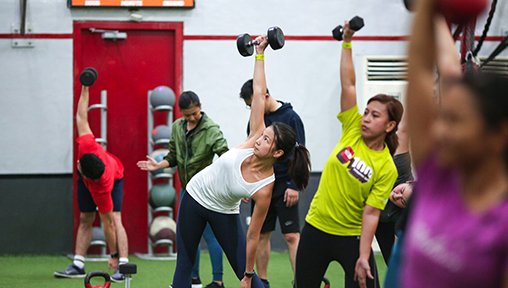 Kat Reambillo is a CrossFit coach at MNL-Fit BGC and Trainer in Flyweight Group Boxing Studio.
Vanilla Luxury: What is your favourite workout routine?
Kat Reambillo: Since my background is in HIIT, I like my workouts short but sweet.. sweetly intense. It really depends where I am, but the most basic version would be 5 push-ups, 10 burpees and 15 squats.I repeat as many rounds as possible in 15 minutes.
This is my go-to hotel room workout when I'm away. It's simple enough with just 3 movements but I still get a good whole body workout in! And it's easy to spice up. From push-ups to handstand push-ups, from burpees to burpee box jumps, and from squats to weighted squats (with barbell, dumbbells, kettlebell, or any random object).