While most tourists visit the Swiss Alps during winter for skiing and other snow activities, the country has its own charm during summers too. The longer days and breathtaking scenery offers visitors a chance to partake in a variety of summer activities.
Let's take a look at 5 of these Swiss towns with exciting and fun events throughout June till early September.
1. St. Moritz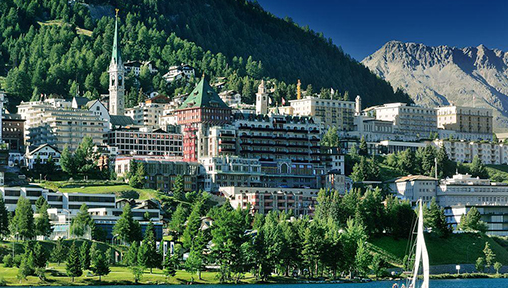 Set against the incredible mountain scenery, summer in St. Moritz is breathtakingly beautiful, multifaceted and rich in variety. Many culinary, sporting and cultural highlights are just waiting to be discovered. Marvel at the old classic cars on Via Serlas right in front of Badrutt's Palace or visit one of the high altitude Festival da Jazz concerts in an intimate club ambience.
Badrutt's Palace will reopen on 22 June until 3 September 2018. Visit their Garden Restaurant in the one-of-a-kind Krug Pergola and enjoy the Krug Burger Party with exclusive Champagnes, burgers and milkshakes. Or visit their wine cellars with the sommelier and be amazed by over 30,000 different bottles. And something new for this summer – at the Dessert Party you can get a close-up view of their Patissiers at work and enjoy some eccentric, dreamy desserts.
2. Zurich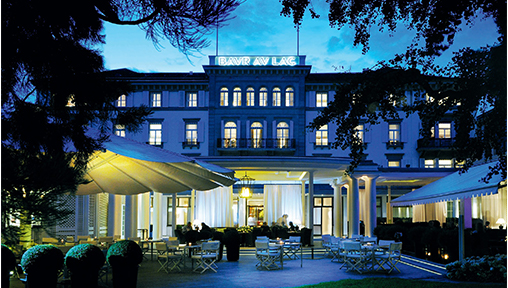 Zurich converts into a pulsating water city in the summer. People meet at the river to relax, sunbathe or party. You can cool down after shopping or museum visits in more than 40 swimming pools, including 18 lake, river and outdoor pools. A few of the river swimming pools convert into "bathing bars" in the evening and hold parties or show open-air movies in addition to offering epicurean delights.
Stay at the Baur au Lac overlooking the lake and the Alps and a few minutes' walk from the Paradeplatz financial district and the Bahnhofstrasse, Zurich's celebrated high-end shopping street. Dance, drink and dine at the Baur au Lac Park with their Boum Boum au Lac Street Parade on 11 August, while thousands of music lovers celebrate the biggest electro festival in Europe.
3. Lausanne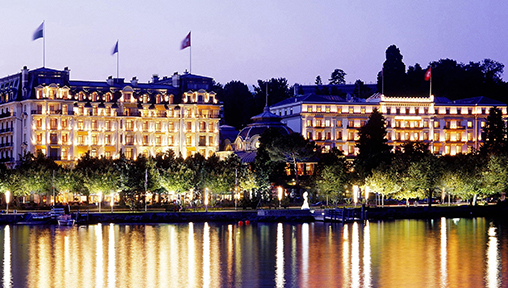 Smaller but livelier than its popular neighbour Geneva, the French-Swiss town of Lausanne is an old city kept young by its significant student population. Halfway along the north shore of Lake Geneva, it thrives in summer, when the lakefront throngs with sunbathers and outdoor terraces spring up all over town.
Le Montreux is the oldest boat of the Compagnie Générale de Navigation fleet– the largest European fleet of paddle steamers dating back to the Belle Époque. From 18 June 18 to 2 September 2018, Le Montreux turns into a floating restaurant, where Beau-Rivage Palace chefs prepare delicious meals for evening gourmet cruises. Anne Sophie Pic, the only female chef in France to hold three Michelin stars, has also concocted a poetic evening of fine dining for Beau-Rivage Palace guests on Ode to Summer on 21 June 2018.
4. Vals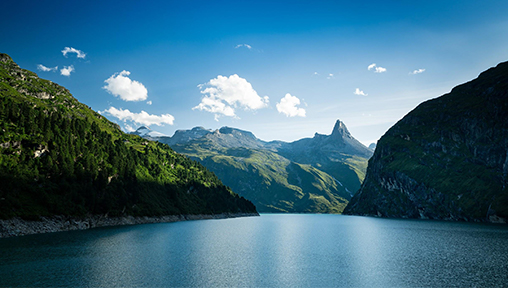 The wild, rocky Vals Valleys are a hiker's paradise. The 3-lake-hike around Ampervreila, Selva and Guraletsch Lake offers views of the mountain range and quiet picnic spots. On the detour to the Selva Alp, you can try the fine Alp cheese.
Stay at 7132 Hotel and discover the valleys from above as you fly in on the helicopter from the airport. This unforgettable experience will be made sweeter with the 7132 Silver - a fine-dining restaurant, awarded with two Michelin-stars and 18 Gault Millau points, and run by Head Chef Mitja Birlo.
5. Genolier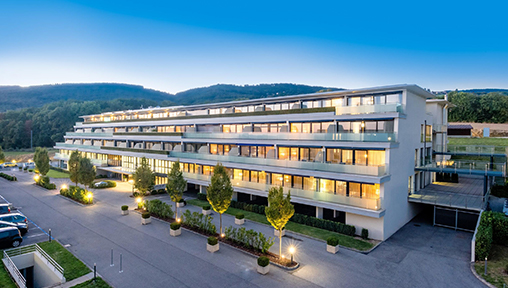 Genolier is a municipality in the district of Nyon in the canton of Vaud in Switzerland. It's the place to go for wellness. Nescens Clinique de Genolier's better-aging 4-day break is a program to recharge your batteries, to get back to a healthy weight, as well as to develop a better understanding of how to optimize your future quality of life.
Nescens better-aging check-up includes sessions with a doctor, osteopath, dietitian, and personal trainer. Guests also receive access to all spa facilities and treatments, exclusive better-aging massages, balneotherapy treatments, and personalized healthy meals daily.