An accessory that is functional, accentuates your style, and even helps you make a bold statement! Here are the trendiest new sunglasses for men and women to sport this summer.
Men
1. For the Ultimate Style Statement - Ray-Ban Wings (SGD 270)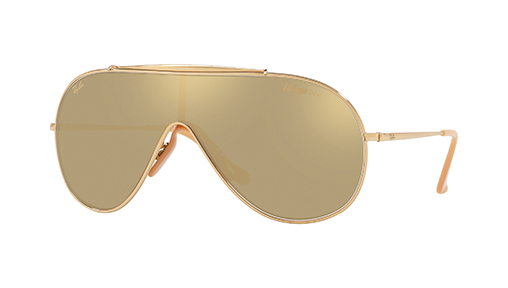 Give your look a lift in Wings, Ray-Ban's newest icon shape. Straight out of the 80's, Wings is back with flat temples and a bridge. It's topped off by their one-piece nose pad and the legendary Wings logo on the lens. Cop it with either a solid or gradient lens in classic staple Ray-Ban colour combinations.
2. For the Athlete - Oakley Tour de France (USD 213)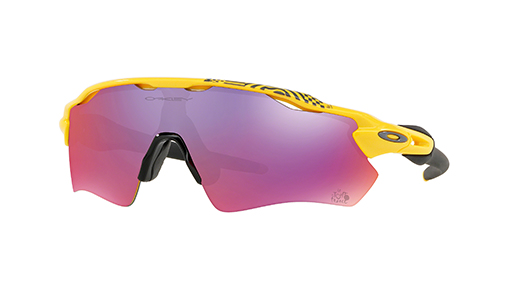 An advocate of providing quality sports performance and design to athletes, Oakley is once again celebrating Tour De France 2018 with an extensive range focusing on the cycling glasses expert's patented innovative lenses, PRIZMTM Road. These sunglasses bring you through a new world of visibility with its minimalistic fine-tuned colour contrast for the road.
3. For the Fashionable Sporty Man - Prada Linea Rossa (SGD 350)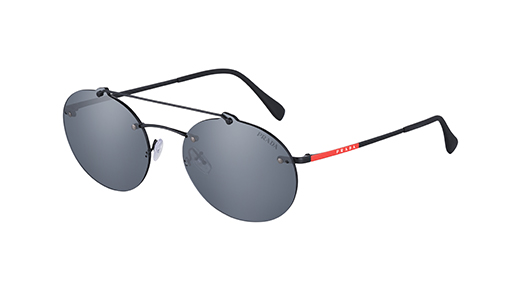 If your style is casual yet sophisticated, go for the Prada Linea Rossa eyewear collections inspired by the aesthetics of sport and lifestyle. Achieve a distinctive and sporty look thanks to the technology that ensures lightness and a perfect fit, reflecting the dynamic spirit and contemporary aesthetics of the brand.
Women
4. For the Fashionista - Coach (SGD 245)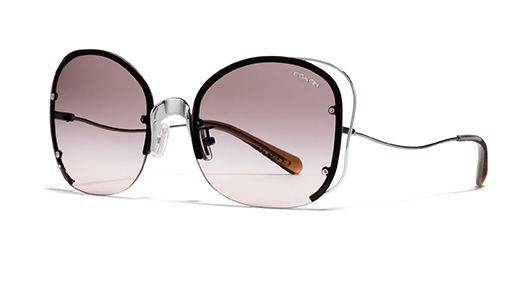 A fashionista's trusty friend, Coach has a longstanding reputation built on quality craftsmanship and impeccable design. These round-shaped sunglasses are designed with a delicate wire accent at the rim. The subtly curved temples finish the design with a touch of femininity.
5. For the Woman Who Wants to Stand Out - Giorgio Armani D'Artiste (USD 265)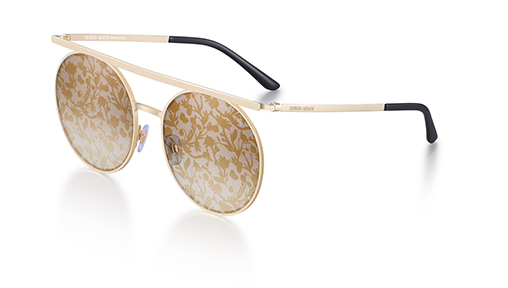 This catwalk accessory features metal glitter, decorated lenses, and an ultra-light frame. The round metal frames and straight top bar create an unexpected yet fashionable style. The floral motif of the mirrored lenses makes them unique, original, recognisable and memorable. The lenses are the real artistic signature of this collection. Giorgio Armani D'Artiste collection is dedicated to sophisticated modern women with a free, creative spirit.
6. For the Spirited Millennial - Dolce&Gabbana Graffiti (SGD 385)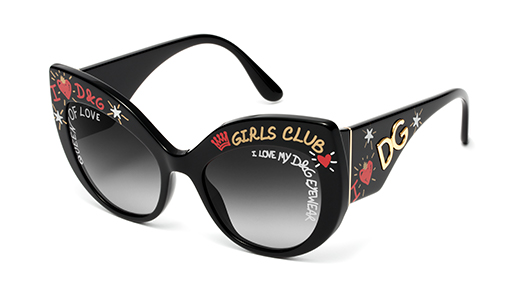 Feel the good vibrations with #DGGraffiti, the new Dolce&Gabbana eyewear collection created with millennials in mind, worn and given expression by Italian model Chiara Scelsi. Let loose, dance, smile, and shield your eyes from the rays in style. A streetwear soul with a young, spirited style is found in the decorative details of the hyper-feminine wide butterfly model that combines black acetate glasses with a metal bridge.