Singapore's favourite French festival, vOilah! France Singapore Festival, will return for a special edition from 22 October to 22 November 2020. Presented by the Embassy of France in Singapore, this year's line-up carries a diverse range of on-site, and for the first time, virtual experiences to showcase the best of French and Singaporean innovation and creativity.
With a total of 110 Singaporean and French participating partners, a record number since the founding of vOilah!, the French festival provides a line-up of close to 50 exciting and authentic French experiences to help locals discover a slice of France close to home.
Here are the top 10 dining highlights of the vOilah! France Singapore Festival: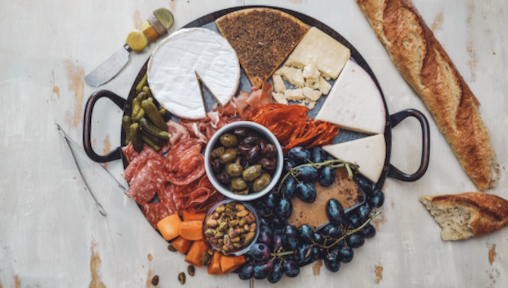 From 22 October to 22 November 2020, enjoy a special vOilah! menu at affordable prices and have a taste of France during these festive weeks.
More than great recipes, French gastronomy is a way of life. It has a social aspect too. French people like being surrounded by friends and family while sharing not only a meal but also a good time. This is their way of enjoying life.
Participating restaurants include So France, Ginett, Taratata Brasserie, Les Bouchons, Gaston, Riviera Forlino, L'Angelus, L'Entrecote, and BTM Mussels & Bar.
Book your tables in advance!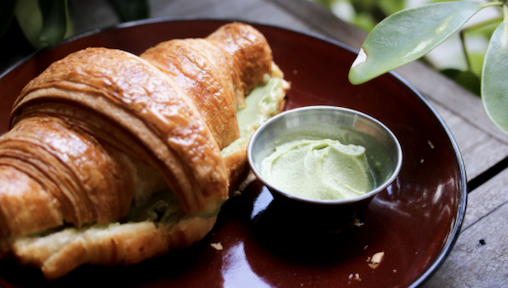 Tiong Bahru Bakery has curated a unique pastry, the Kaya-croissant in honour of vOilah! 2020. For a limited period of time, enjoy this croissant as a spin on our favourite breakfast food, the humble Kaya Toast.
Be ready to learn how to make this delicacy with a twist thanks to an exclusive video. Get the unique opportunity to follow their expertise by recreating a hand-churned and wildly aromatic in-house Kaya cream that will serve as the perfect companion to the freshly baked renowned croissants.
The Kaya-croissant is available from 22 October to 22 November at all Tiong Bahru Bakery outlets.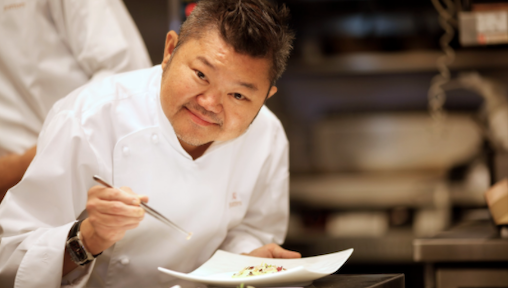 Get the privilege to cook and discuss with Chef Justin Quek, one of Asia's most celebrated chefs. Together you will be preparing a limited edition 3-course or 5-course French Asian meal in the private dining room at Chinoiserie.
The session is available on 26 October, 2, 12 and 19 November 2020
Admission: Lunch 3 courses SGD80++ per pax | Dinner 5 courses SGD150++ per pax (includes a glass of wine)
Register online.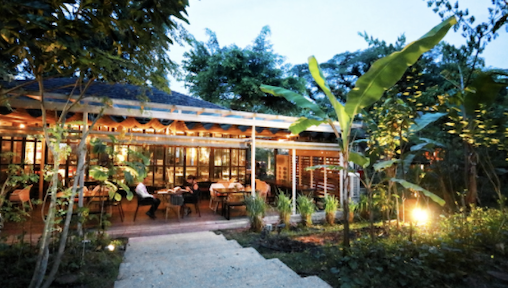 Open Farm Community is an impassioned restaurant hidden from the world in a little urban garden in the big city. Join the experience with a garden tour of herbs and edible flowers followed by a cooking class with Chef Oliver based on what you have harvested at the garden. You will then enjoy a 4-course dinner with a glass of natural wine.
The tour will be available on 29 October, 5 and 12 November 2020.
Admission: SGD120++ per person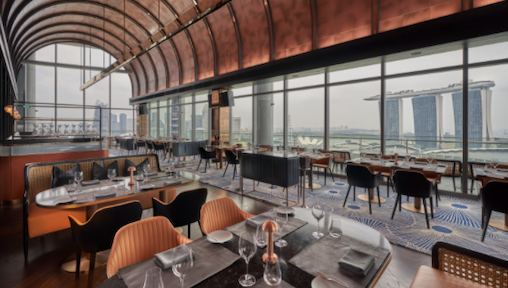 On 2 November 2020, Executive Chef Sam Chin at VUE will curate a 7-course menu designed to showcase the true flavours of the west part of France. A truly gourmet experience amongst the best French brands of caviar, oyster, foie gras and aged cheeses!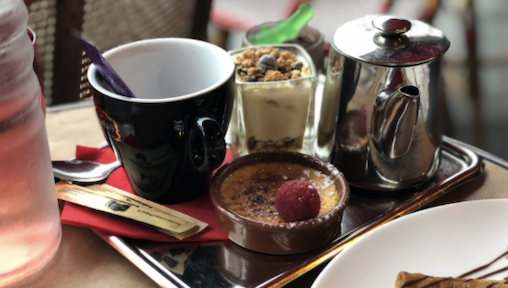 On 4 November 2020, spend an afternoon at the House of AnLi exploring the culinary pastry culture of France and experiencing the cafe gourmand concept. Enjoy an after-meal or afternoon coffee accompanied by a selection of 5 best-selling and famous French pastries.
Admission: SGD55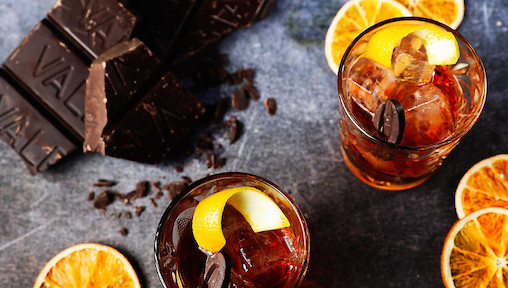 Learn how to taste your infused rum with cheese and chocolate pairings at La Petit Boutique on 5 and 19 November 2020.
Reunion Island is a fruit paradise, an Eden of spices and fine products. Its cosmopolitan cuisine is also inspired by the diversity of the cultures that populate this island-universe. Discover a French Rum making history by a family distillery with 175 years of experience in rum making from Reunion Island.
Admission: SGD75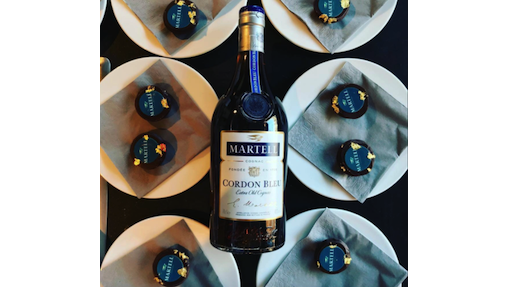 Discover the subtle aromas of cognac through a chocolaty discovery, presented by Martell on 10 November 2020.
300 years of passion and audacity has built the legacy that is Martell, the oldest of the great cognac houses. From Jean Martell's initial search for the world's finest eaux-de-vie to the 2018 release of Martell's new VSOP Red Barrels, the audacity of a great house never rests. Join us to discover the world of Martell through a tasting of its finest eaux-de-vies paired with the best chocolates. Tasting boxes will be provided to follow the session online. Limited to 20 seats.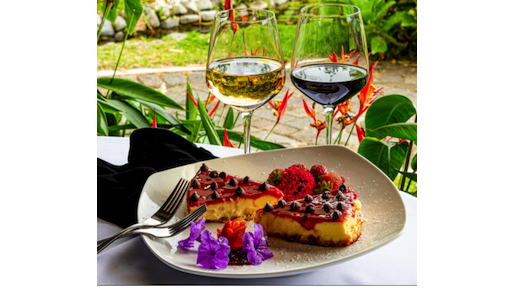 Discover and learn how to pair French wines with Singaporean desserts on 11 November 2020 at The Vintner on Duxton. Enjoy desserts such as Pandan Cake, Salted Egg Yolk, Lava Chiffon Cake, and revisited Cheesecake with wines from Loire Valley, Côteaux-du-Layon, Château La Roulerie and Sauternes Château Guiraud but also Champagne Delamotte.
Admission: SGD108++
Register via [email protected].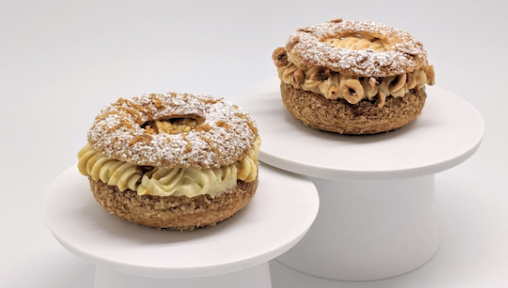 Created by Odette's three-star Michelin Chef Julien Royer, a pastry named Le Paris-Brest-Singapour. Odette pays homage to the partnership between France and Singapore with flavours of gula melaka, coconut and a rich kaya cream based on a treasured family recipe passed down to sous chef Sheng Xiong Yeo.
From 17 to 22 November 2020, get your set and learn how to make these delicacies thanks to an exclusive video made by Chef Julien. Get the unique opportunity to follow Julien Royer's expertise by recreating a delicate choux pastry piped full with luscious praline cream and Piedmont hazelnuts.
Place your order online before 6pm the day before.
vOilah! France Singapore Festival 2020
Dates: 22 October - 22 November 2020
Presented by the Embassy of France in Singapore, this year, there are about 50 programmes covering culture, education, science and lifestyle.
For more information and a full list of programmes, visit www.voilah.sg.