The name 'Hua Hin' roughly translates to "Rocky Headland" in English. The town was named after the boulders at the north end of the sandy bay. King Prajadhipok (Rama VII) liked the location so much he built a summer palace there named Klai Kang Won or "Far from Worries".
Hua Hin Town is located about a 3-hour drive from Bangkok and is right next to a stunning 5 km stretch of soft sand which actually extends a lot further along the coast. It is known as Cha–Am Beach further north and Pranburi to the south. An option for a scenic drive is to follow the coast road in either direction, stopping off at the beachside villages.
Here are 10 exciting activities you can look forward to in Hua Hin:
1. Cicada Night Market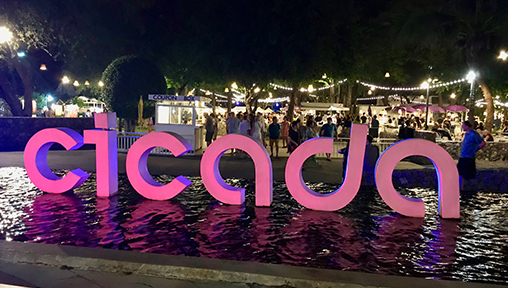 Hua Hin night markets sell all kinds of local snacks as well as tourist souvenirs. Don't forget to try local specialities including Tom Yum Soup, Basil Chicken, Pad Thai, Thai Milk Tea and Coconut Ice Cream. You can also enjoy live music and a local opera that plays at Cicada Market over the weekend.
2. Takiab Beach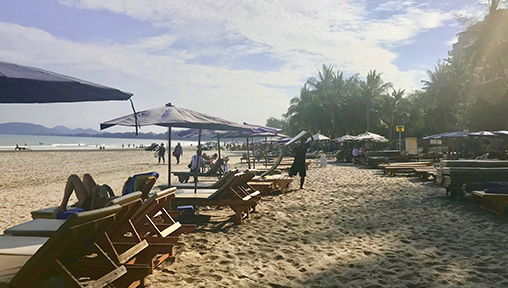 In the fishing village at the foot of Khao Takiab ("Chopsticks Hill"), blue and red wooden fishing boats moor along a small canal where a cluster of local restaurants offer delicious dishes using the fresh daily catch of fish, squid, prawns and crab. You can also get a beachside massage at one of the many massage places that line the shore.
3. Monsoon Valley Winery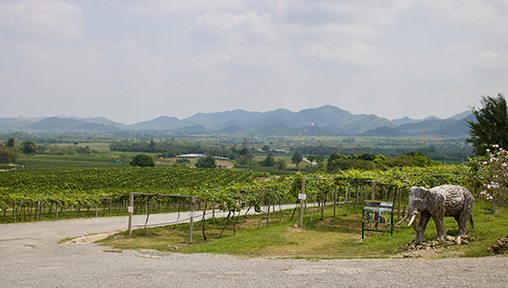 Hua Hin's Monsoon Valley Winery has produced a number of award-winning wines. The vineyard's Chenin Blanc Late Harvest 2015 and Cuvee De Siam Blanc 2011 wines both received a rating score of 91 out of 100 by world-famous wine critic, James Suckling. You can also have a delicious lunch paired with their wines, overlooking the vineyard.
4. Railway Station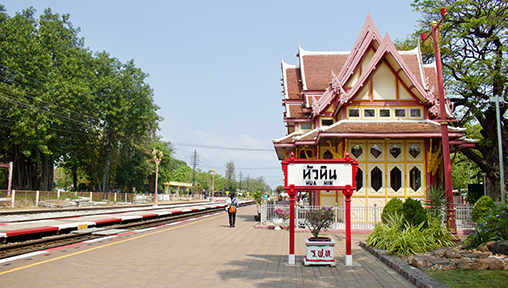 Hua Hin's quaint railway station is one of the oldest in Thailand and its main feature is The Royal Waiting Room, which was specially constructed to welcome the King and his court when they were visiting the seaside town.
5. Bluport Mall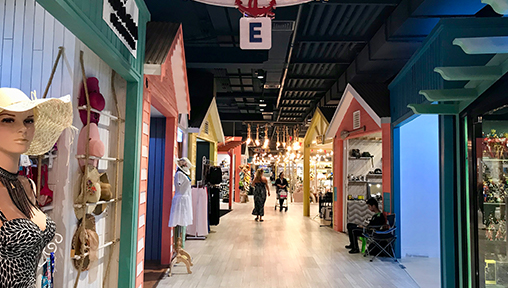 Boasting a full line-up of over 1,000 brands in fashion, beauty, lifestyle, IT as well as entertainment complexes, the Bluport Mall is designed for the fun of both family and friends. It sets out to be both a shopping haven and also the new iconic anchor of Hua Hin. The mall is also conveniently connected to the InterContinental Hua Hin Resort.
6. Thai Massage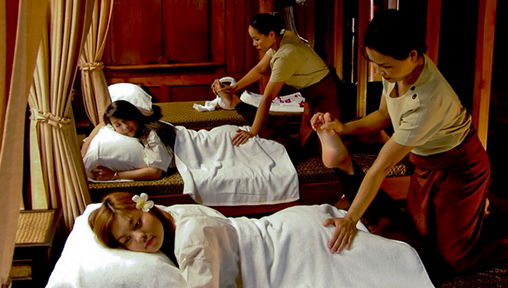 Hua Hin is famous for its traditional Thai massage and it is a must to get one while visiting Hua Hin. There are hundreds of options from street side massage parlours to luxury spas in hotels. One of the town's most famous centres is "Thai Massage for Health by the Blind", which has been open for 20 years and offers firm, effective treatments.
7. Vana Nava Sky Bar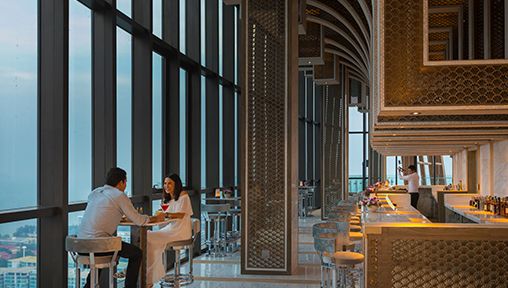 Located on the 27th floor, the rooftop Sky Bar has been designed by Ashley Sutton, the mastermind behind some of Asia's most famous bars. The exquisite cocktail menu features creative cocktails by renowned mixologist Joseph Boroski including signature drinks Thai Urban Long Island Tea and Authentic Cuban Mojito.
8. Vana Nava Water Jungle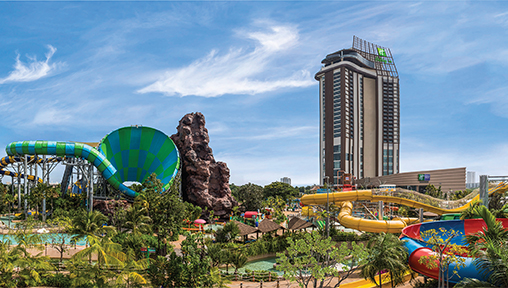 Suitable for all ages, the Vana Nava water theme park has rides for everyone including a lazy pool, a wave pool, thrilling slides, and a number of kids' corners. Just by the wave pool, is a bar with cool cabana vibes where they serve divine margeritas.
9. Phraya Nakhon Cave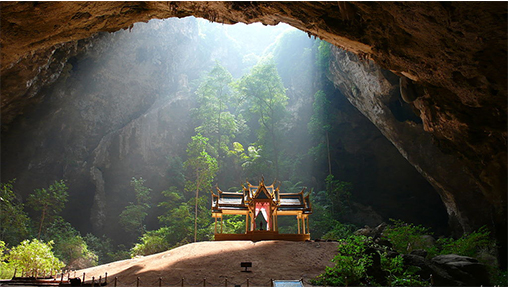 The Phraya Nakhon cave is a stunning natural wonder and one of Thailand's most mysterious landmarks. The cave houses a hidden temple - the Kuha Karuhas pavilion that was built in 1890. In the early mornings, light streams in through the collapsed roof of the cave, forming a spotlight around the delicate structure.
10. Golf Course
Hua Hin boasts eight golf courses within a 30- minute drive of the town centre, which is more than any other location in Thailand. Royal Hua Hin golf course is only 5 minutes from the centre of town and was the first course to be constructed in the Kingdom back in 1924.