Skin Boosters, also known as a Vampire Facial, are perfect for that special occasion glow and with regular use help keep your skin supple and hydrated. If you haven't tried a Skin Booster treatment yet, here are answers to some common questions that should put you at ease.
1. What are the benefits of Skin Boosters?
Skin boosters help with skin rejuvenation and hydration. Also, known as a vampire facial, serums containing hyaluronic acid and other elements such as vitamin C, are injected superficially into the top epidermal layer of the skin using a special vacuum applicator with micro needles.
2. Why is Skin Boosting the latest trend in Asia?
As we go about our daily routines, our skin drys out creating fine lines and enlarged pores. While moisturizing creams are very short acting, skin boosters help to add more hyaluronic acid to your skin. Hyaluronic acid being a natural component of the skin which water, helps to keep the skin moisturized. This component is produced less as the skin ages so treatment can help give the skin a "boost" to give the skin a more hydrated "glow" and stimulate collagen growth.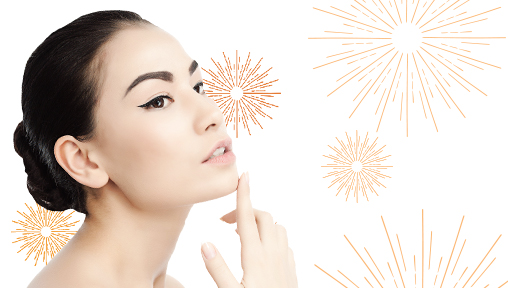 3. What makes this treatment unique vs other similar skin rejuvenation treatments?
This treatment can be done alone or combined with other treatments to give a compounding effect. By placing the serum within the skin as opposed to applying serums or creams by hand on the skin or taking it orally, it allows more of the serum to be absorbed to give greater effect at the intended site bypassing the natural barrier of the skin. Together with hyaluronic acid, other elements such as vitamin C or botulinum toxin may be added to help with brightening, tightening or anti aging.
4. When should we do it and how often?
Treatment a week before events help to give a glow for special occasions while monthly skin boosters help to maintain beautiful skin from the inside out. If you would like to maintain wonderfully glowing skin, boosting needs to be done on a monthly basis.
5. Is it painful?
There is minimal to no pain with the procedure which is usually injected much more superficially compared with botulinum toxin or filler treatments with minimal downtime of a few hours and no lumpiness. It is suggested to speak to a doctor regarding this treatment as those with certain pre-existing medical conditions or on medications may not be suitable.
To learn more about Skin Boosters or to book a treatment contact Bio Aesthetic Laser Clinic at baclinic.sg