Sarah Cowan was a former international model who spent 5 years living and working as a model in Milan, London, Singapore, Tokyo, Athens, Sydney and Belgium. During her modelling career, she was exposed to many skincare and makeup brands available in the market and realised that there was a real need for a much more natural option. 
Born in New Zealand, Sarah was brought up in a simple healthy way in rural New Zealand. She was a guinea pig for her mom's natural remedies that she too began making potions for her animal friends at a young age.
When she returned home to New Zealand and completed her Business Degree, she had the opportunity to join her mom, Lynn Kirkland in the business. She knew what amazing products The Herb Farm had and saw the opportunity to share it with the world.
Founded in 1993, Herbalist Lynn Kirkland founded The Herb Farm with a vision and passion to share the amazing healing and beautifying properties herbs and nature have to offer. Located in rural Manawatu in the picturesque North island of New Zealand, The Herb Farm is nestled amongst nature and their products are 100% natural.
From farm to face, all products are formulated by Lynn and herbs are harvested from their organic gardens before they are infused into powerful tinctures. All ingredients are checked for integrity and quality before products are lovingly handcrafted on site.
Rose Cream Cleanser $43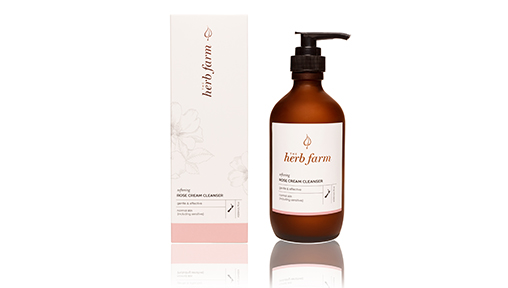 A luxurious cleansing cream that effectively remove impurities and nourish your skin. The beautiful scent of Rosa Damascena Absolute Oil pampers you while you wash your face to start or end your day.
Rejuvenating Facial Toner Mist $39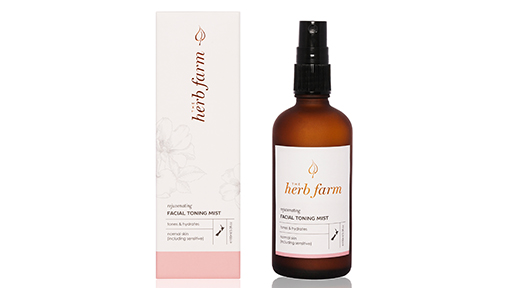 A fresh light facial mist to tone your skin to minimise the appearance of pores and hydrate your skin after cleansing. It can be used throughout the day to refresh your skin and makeup. A great way to keep your skin hydrated if your office is air-conditioned.
Rejuvenating Eye Gel $49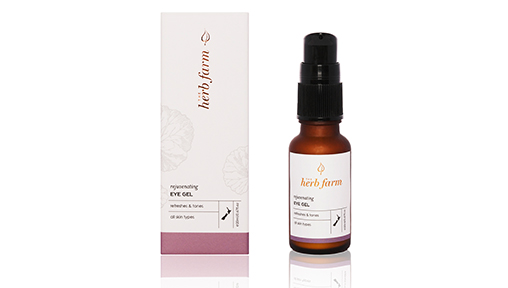 A very light eye gel to soothe, tone and hydrate the delicate eye area. This eye gel assists with reducing puffiness, irritations and lightening dark areas under the eyes making it perfect after a late night.
Radiance Facial Serum $59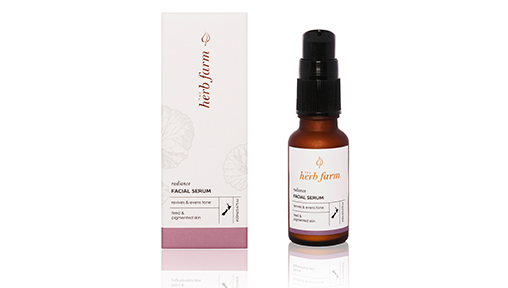 Crafted for tired and pigmented skin, this serum plumps and hydrates tired skin creating a radiant glow and helps to even out skin tone and pigmentation. It can also help soothe redness, rosacea and irritations. Best to first smell the serum if you are picky when it comes to your scents. 
Nourishing Rose Face Cream $49
This face cream helps improves your skin's elasticity to give a youthful complexion. It works with your natural skin oils to leave it nourished, softened and protected from the elements. Gently tap against your skin to allow the cream to penetrate before applying sun screen before leaving the house.
Revitalising Face Mask $39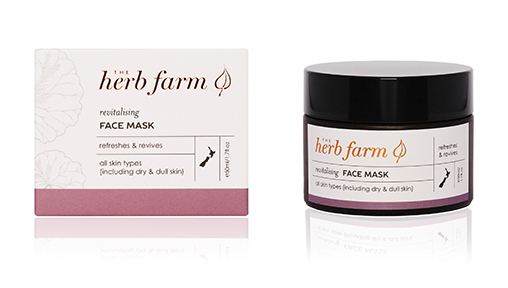 Our absolute favourite product of the range! This clay mask just reminds me of being at a spa. All you need to do is to apply the mask and leave it on for 10 minutes in heaven. This cleansing mask removes impurities by helping to detoxify your skin from environmental pollutants. The rich clays and seaweed extract provides valuable nutrients and minerals for healthy skin. Nothing beats having plumped up skin leaving fine lines looking less obvious.
The Herb Farm is available at all 20 Watsons store in Singapore.